Blog Home
The Week in Abstract Art – Questions of Time and Place
May 12, 2016
Our world is shaped by processes. Time passes, circumstances change slowly, sometimes cataclysmically, and our environment evolves. How lovely it is when we can take a moment to be around art capable of contextualizing our passages through time and place. Earlier this week Debra Ramsay's exhibition Landscape As Time opened at 57W57ARTS in Midtown Manhattan. The show runs through 9 June, and features Ramsay's painted abstractions of the seasonal passage of time. Ramsay bases the works on the colors she finds while returning to the same places in nature over again throughout the year. Thinking about her work, we noticed these other current or upcoming exhibitions that also explore the meaning of process, time and place.
Environment vs. Place
Carl Andre's sculptures ask for more than our gaze. They ask to be inhabited. His works are famous for their ability to transform their environments in subtle ways. Some of his most well known works consist of stone blocks or bricks arranged in simple straight lines or square stacks. Onlookers often criticize him, believing the point of the work is for them to have something to stare at.
The point of Andre's work is the sense of place it creates and its context within the larger environment. Says Andre, "It is futile for an artist to try to create an environment because you have an environment around you all the time. Any living organism has an environment. A place is an area within an environment that has been altered in such a way to make the general environment more conspicuous."
"Carl Andre: Sculpture as Place, 1958–2010" features more than 300 of the artist's works, and is open now through 18 September at the Hamburger Bahnhof - Museum für Gegenwart in Berlin.
Debra Ramsay - 6 Colors Within a Witch Hazel, 2015, 8.3 x 11.8 in
Past Presents
In her life and work, Lee Krasner developed an intimate familiarity with patience. A brilliant painter, she was able to express herself expertly in multiple styles. Though her work evolved over time, an unmistakable visual voice emanated through all of her paintings. Krasner sometimes went years without painting something she was happy with as she searched for the image to come through. Constantly aware of the passage of time and her place within it, she famously asserted, "The past is part of the present, which becomes part of the future."
As Jackson Pollock's spouse, Krasner was often overlooked despite her individual genius. Now, more than 30 years after her death, she is recognized as one of the most accomplished members of the first generation of Abstract Expressionists. To experience her oeuvre visit Robert Miller Gallery in Manhattan's Chelsea neighborhood where 31 of Krasner's paintings created between 1931 and 1981 are on display through 4 June.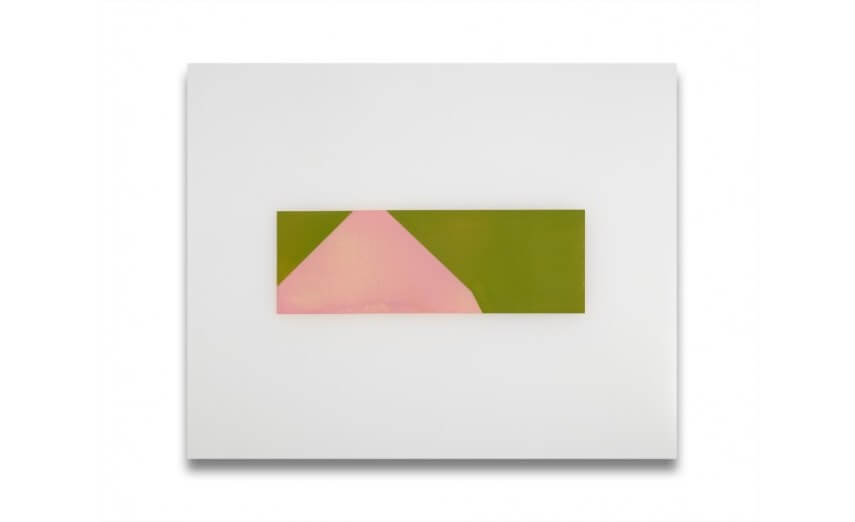 Debra Ramsay - Pinkpom and Green, 2015, 15.7 x 19.7 in
One With Everything
Yayoi Kusama is one of the world's most influential living artists. Her abstract paintings and installations have an almost psychedelic effect on viewers, who often line up around the block awaiting admittance. Kusama's visual language is based on the polka dot, about which she says, "A polka-dot has the form of the sun, which is a symbol of the energy of the whole world and our living life, and also the form of the moon, which is calm. Round, soft, colorful, senseless and unknowing. Polka-dots become movement ... Polka dots are a way to infinity."
"Yayoi Kusama: Infinity Mirrors," a retrospective of Kusama's work, begins touring the United States in 2017, starting with an exhibition at the Hirshhorn Museum and Sculpture Garden in Washington, DC. The retrospective will feature six of Kusama's iconic Infinity Rooms as well as more than 60 other aesthetic objects, many of which have never been exhibited before.
Featured Image: Debra Ramsay - The Colors of Winter, 2014, 32.7 x 39.8 in