Blog Home
The Week in Abstract Art – New Looks for Spring 2016
May 4, 2016
Last week we mentioned the Tate Modern's forthcoming re-boot following its £260 Million expansion. This week we glance westward at three iconic American art All-Stars (the San Francisco and New York MoMAs, as well as the Armory Show) that are also in the process of re-imagining their programming. And speaking of All-Stars, we also want to draw some much deserved attention to the looks New York curators are taking at some of our favorite Blue Chip abstract artists this spring, with exhibitions focusing on Richard Tuttle, Philip Guston, Robert Ryman and Carmen Herrera.
Goodbye to You
If you're planning a visit to the new Tate or New York's MoMA, be sure to take a moment to peruse either museum's collection of works by the painter Richard Smith. This beloved avant-garde British abstract artist died recently at age 84. Smith was known for his giant, shaped, three-dimensional canvases that challenged notions of space and crushed the barrier between painting and sculpture.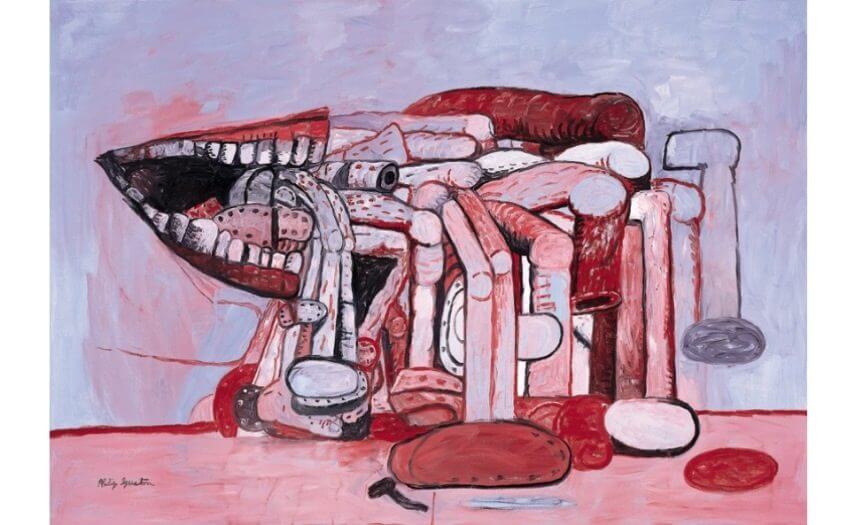 Philip Guston - Painter's Forms II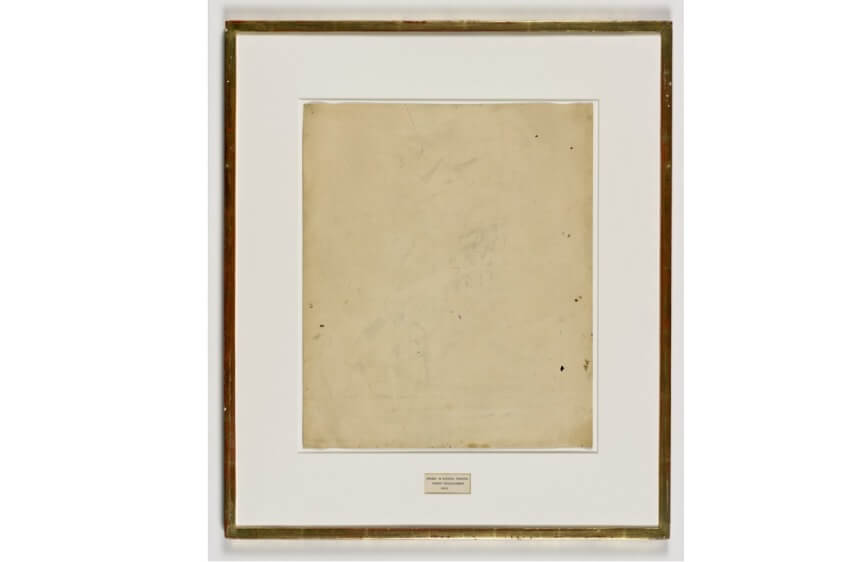 The Re-Imagining
On 14 May, the San Francisco MoMA is scheduled to reopen following a multi-year, $305 Million expansion that effectively doubled the museum's exhibition space. Most of the buzz is around the fifth and sixth floors of the new space, which include multiple large, exclusive solo exhibition spaces. Featured are rooms devoted to heavy hitters like Chuck Close and Andy Warhol, as well as abstract giants Agnes Martin and Gerhard Richter.
On the opposite coast, New York's MoMA is beginning a re-make of their second floor galleries, following their recent re-do of the fourth floor. Simultaneously, Benjamin Genocchio, the recently appointed Director of the Armory Show, is also planning a change. Genocchio says he thinks the fair has grown too much. He plans on cutting it back and developing what he calls a "tighter, smarter fair." With more than $1 Billion U.S. spent on major museum renovations in NYC, SF and London in recent years, we're excited to see for ourselves the result of these high profile evolutions.
Robert Ryman - Untitled, 1958
New York's Blue Chip Spring
If you're visiting the Big Apple in the next couple of months, here are four exhibitions of abstract All-Stars to put on your calendar:
Richard Tuttle:
New York City is hosting two exhibitions of Tuttle's work this summer. Currently on at the MET, Richard Tuttle: The Critical Edge features six new fabric works by Tuttle in addition to ten of the artist's paintings. And opening 6 May and running through 11 Jun, the Pace gallery presents 26, an exhibition spanning 50 years of Tuttle's career.
Philip Guston:
Open now through 29 July, Hauser & Wirth in New York presents Philip Guston Painter, 1957 – 1967, an exhibition of 36 paintings and 53 drawings representing Guston's exploration of gestural abstraction.
Robert Ryman:
Open now through 31 July, Dia:Chelsea presents a comprehensive exhibition of Ryman's paintings spanning six decades of the artist's oeuvre. This exhibition of Ryman's distinctive subdued abstract paintings includes work made between the1950s and the 2000s.
Carmen Herrera:
This coming September, the Whitney Museum of American Art will honor the long-overlooked Carmen Herrera with a survey of work spanning this artist's entire career. But meanwhile, open currently through 11 June, New York's Lisson Gallery is featuring an exhibition of Herrera's new work, produced over the past two years.
Featured Image: Richard Smith - Piano, 1963, Oil Paint on Canvas