Blog Home
The Week in Abstract Art – Give it Away Now
Mar 10, 2016
The best thing about collecting art is living each day surrounded by the artwork you love. The second best thing about collecting art is giving it all away! This week, we look at some great people who are making a difference by sharing great art with the world, free of charge. We also wrap up NYC's Armory Week, check in with IdeelArt artists Tenesh Webber and Tom McGlynn, preview the Met Breuer, and take a look at some must-see abstract art exhibitions.
Art-oholics Identified
Last week, BBC news writer and self-proclaimed "art-oholic" Tim Sayer bequeathed his and his wife's art collection to the Hepworth Wakefield Museum. If you've never heard of the Sayers, you're not alone. Nothing in their collection was acquired for more than £7,000. Nonetheless, it includes some of the biggest names in modern art including abstract masters like Sol LeWitt and Alexander Calder. Modest as the Sayers are about their "habit," their donation is the largest in the museum's history.
Elizabeth Markevitch is another visionary in the art of giving away art. Formerly of Sotheby's, Markevitch founded ikonoTV, a television station devoted to showing images of art. Imagine a fast food commercial, where the camera glides slowly across a steaming hot bacon cheeseburger. Now instead of a bacon cheeseburger, imagine its Wassily Kandinsky's "Several Circles" you're drooling over. Just go to ikono.org and click on "stream." With nearly half a million artworks featured, who knows what'll be on the menu?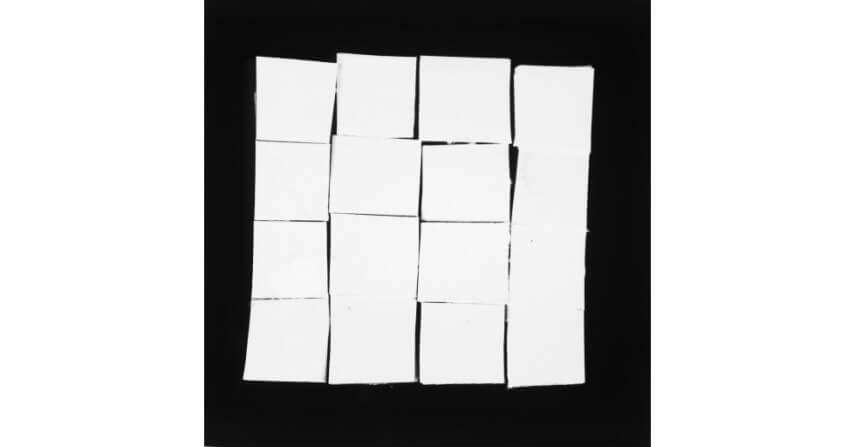 Tenesh Webber - Boxy, 2005, 19.7 x 19.7 in.
Spring Forward
Armory Week ended in NYC, and receiving the lion's share of the buzz was Spring/Break, a group exhibition inhabiting two floors of Manhattan's behemoth, defunct James A. Farley Post Office. The show, which highlights emerging art and independent curators, featured work by IdeelArt's own Tenesh Webber and Tom McGlynn. Both were featured in "Original Copy," an exhibition curated by Sarah G. Sharp and Parsley Steinweiss.
Tenesh Webber also has work included in a group show that just opened in Bushwick, called "Passing Through." Says curator Jeanne Heifetz, the show features the work of 12 contemporary artists working with thread, "whether as dimensional line, to embody time, or to map the world's unseen forces." The show opened on 4 March at Schema Projects in Brooklyn, and runs through 10 April.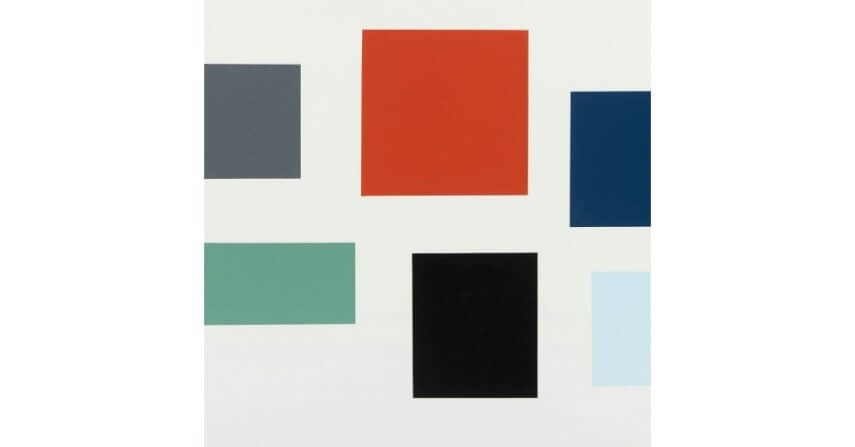 Tom McGlynn - Small Survey 88, 2015, 23.6 x 29.9 in
Fall Back
The Met Breuer officially opens on 18 March. One much-anticipated exhibition is of the abstract line drawings of Nasreen Mohamedi. VIP previews have already begun, but in case you don't roll like that, no worries. Check out "John Opper: The 1980s" instead. Opper was an oft-overlooked member of the New York School, and former student of Hans Hofmann. This exhibition focuses on his Abstract Expressionist paintings, which radiate with intensity and color. It runs through 19 March at David Findlay Jr. Gallery in New York.
Finally, mark your calendar for 3 May. That's when "Recent Works," a show of Carmen Herrera's newest abstract paintings, opens at New York's Lisson Gallery. Another abstract painter familiar with being overlooked, the 100-year old Herrera started painting her bold, hard-edged works in the 1940s but didn't sell a painting until she was 89 years old. If you can't make it to "Recent Works," stay tuned till autumn when Herrera's solo show opens at the Whitney.
Featured Image: Franz Kline - C & O. The image is used for illustrative purposes.