Blog Home
The Week in Abstract Art – Adventures in Ink
Mar 17, 2016
There's an old saying about the importance of writing things down: "Faded ink is better than a sharp mind." Thanks to the generosity of the Zentrum Paul Klee (ZPK), anyone with an Internet connection can now enjoy both. We'll explain that, and also take a look at the amount of ink being given to the oil firm BP lately, as well as checking in on what Chinese artists have been doing with ink for the last 30 years, as we search the globe in our weekly roundup of stories from the world of abstract art.
You Down With ZPK?
In his 60 years on this planet, the Swiss artist Paul Klee painted and drew and etched like a man possessed, creating an astonishing 10,000+ individual works of art. He also taught at the Bauhaus and extensively recorded his thoughts and theories in handwritten journals. The ZPK, a museum in Bern, Switzerland, dedicated to Klee, currently houses nearly half of the artist's pictorial work. To offer a glimpse at the sharp mind behind all that output, the ZPK recently scanned and uploaded 3,900 pages of Klee's journals and put them online. (The ink's a little faded. Oh, and it's also in German.) If you can't make it to Bern, from 6 April through 1 August 2016 the Centre Pompidou will host an exhibition of 250 Klee works spanning his entire career.
Ink fans should also take a peek at the Origi Collection. Assembled over the past 30 years, the collection represents the best of contemporary Chinese ink art and includes works by Chinese contemporary abstract artists like Tai Xiangzhou, Wang Dongling and Zheng Chongbin. The collection toured London and New York last month, and will be auctioned by Sotheby's Hong Kong on 4 April. The full catalogue is available online.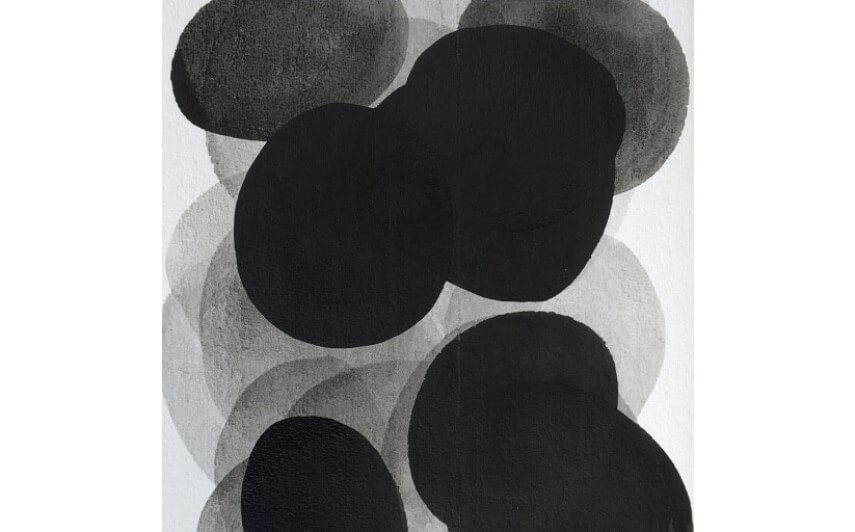 Gary Paller - #19 (2015) INK, 2015, 14.6 x 11.4 in.
Inking Feelings
Nearly every major news organization on the planet has been giving ink lately to the story that British Petroleum (BP) will no longer be sponsoring London's Tate Museum.
Protestors have been engaged in an active campaign to convince the Tate to reject BP's cash for years, but BP rejects the notion that their efforts were behind the decision. BP's reason for pulling their sponsorship: hard times. (Hey, the art world is doing all right...maybe the Tate could try sponsoring BP?)
And speaking of oil, one of Austria's most influential abstract oil painters has a major solo exhibition opening next month at Vienna's Albertina museum. Erwin Bohatsch's work evokes powerful emotion and depth, and has brought international attention to contemporary Austrian abstraction. The exhibition opens on 8 April and runs until 12 June 2016.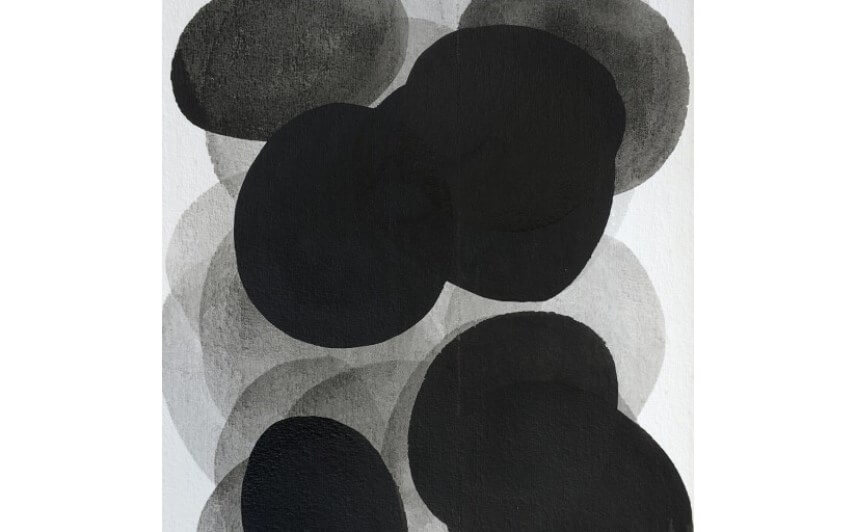 Gary Paller - 9 (2015), 2015, 14.6 x 11.4 in
What Else Is On?
New work by IdeelArt represented artist John Monteith will be exhibited in a solo show running from 19 March to 23 April at Division Gallery in Toronto. The show focuses on Monteith's constructivist wax and graphite works, and also includes a selection of text-based pieces. American abstract artist Matt Connors had a solo exhibition open this week at the Xavier Hufkens gallery in Brussels, Belgium. The show includes a selection of Connors' minimalist paintings and sculptures, and will run through 23 April 2016.
Anyone looking for an abstract masterwork should get to Maastricht, Netherlands, quickly. Through 20 April the city is hosting TEFAF, one of the largest art fairs in the world. There you'll be able to find work from artists such as Max Ernst, Manolo Millares, Lucio Fontana and Alexander Calder, and even the Rayonist painter Alexander Bogomazov.
Featured Image: Pablo Picasso - Les Demoiselles d'Avignon (used for illustrative purposes only).