Blog Home
The Week in Abstract Art - Pollock, De Kooning and New Trends
Feb 24, 2016
This week we contemplate the status of the 2016 art market. We also take a moment to celebrate abstract art on many different levels, from a show in Zürich of the sublime work of IdeelArt's own Daniel Göttin to the answer to the question of what the work of Willem De Kooning and Jackson Pollock have to do with the business of hedge fund manager Kenneth Griffin.
First to Switzerland
The constructivist abstract artwork of Daniel Göttin is currently featured in an exhibition at Galerie Wenger in Zürich. Göttin's painted works blur the line between painting and object. His work draws attention to form, color and substance, drawing viewers into new interpretations of physical space, beyond preexisting expectations. Galerie Wenger has a history of showcasing the best in concreteand constructive art. Göttin graduated from the School of Visual Art in Basel in 1990. He continues to live and work in Basel, where he's an active and influential artist and curator.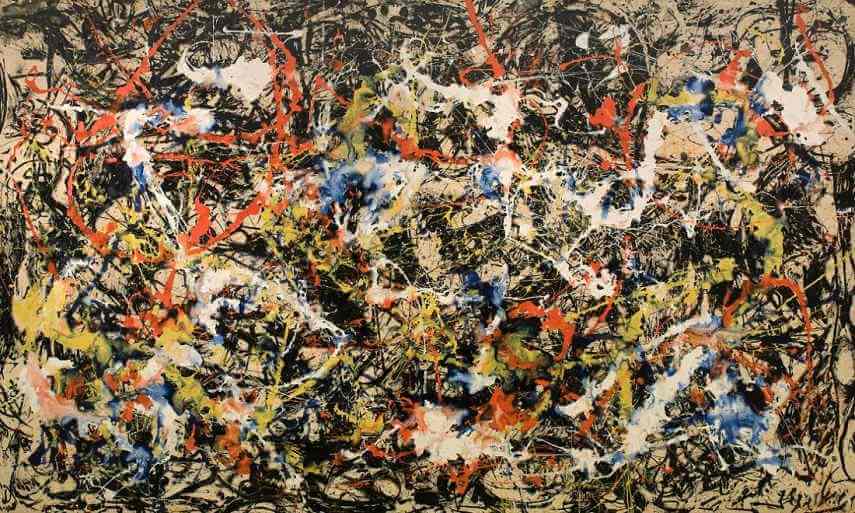 Jackson Pollock - Convergence
Abstract Anniversaries
Looking ahead, August 11th of this year will mark the 60th anniversary of the death of one of America's most revered abstract artists: Jackson Pollock. And looking farther ahead, March 19th of next year will mark the 20th anniversary of the death of Pollock's friend and fellow Abstract Expressionist, Willem de Kooning. Though both of these beloved artists are gone, rest assured that neither of them is being forgotten. In fact, impressively, both Pollock and De Kooning continue to make headline news. As we've previously noted, Pollock is currently the subject of a major retrospective at MoMA. The exhibit, which features 58 of Pollock's works, runs till 1 May of 2016.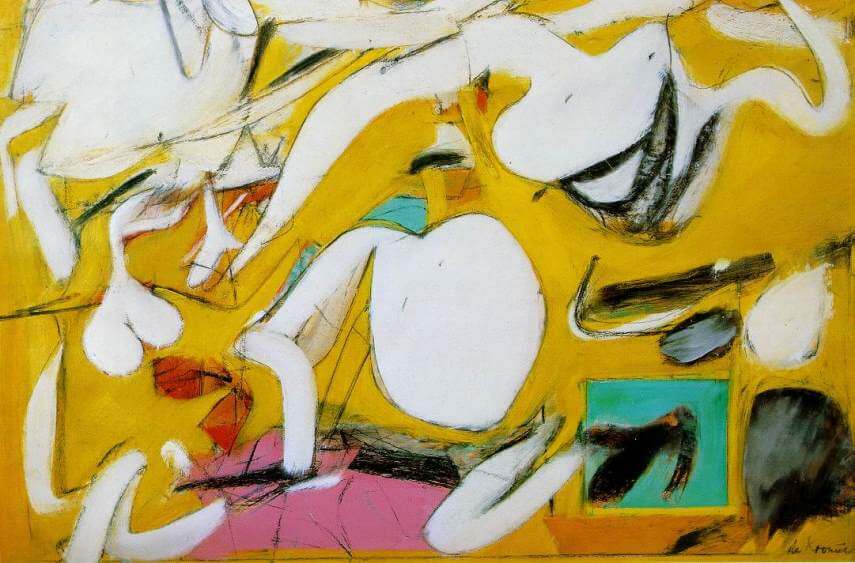 Willem de Kooning - Fire Island
Abstract Futures
Additionally this past week, Pollock and De Kooning both made major waves as centerpieces in one of the most expensive private art sales in history. Hedge fund manager Kenneth Griffin purchased Pollock's Number 17A (1948) for $200 Million, and De Kooning's Interchanged (1955) for $300 Million, from the foundation of David Geffen (also known as the G in DreamWorks SKG). Not a bad sale for Geffen, whose entire art collection, considered to be the most valuable in the world, was only estimated to be worth $1.1 Billion three years ago. Taken together, this is easily the most expensive abstract art sale in history. Even taken individually, the De Kooning sale alone matches the previous record for any private art sale, which was $300 Million paid in 2015 by Qatar Museums for the 1892 oil painting "When Will You Marry?" by Paul Gauguin. How will this sale influence the abstract art market in general? Auction sales are already trending upward and this deal offers at least anecdotal evidence that the private art market is at least as strong as the auction market. More than anything, this sale is good news for collectors of abstract art. For iconic works of post war abstraction to fetch prices once reserved for the old masters signals continued widespread interest in the style, something that should be encouraging for contemporary abstract artists and their collectors as well.