Blog Home
The Week in Abstract Art – What Do You See in Me?
Mar 2, 2016
Call Webster's! We invented a word! While browsing Christie's online print auction this week, we paused to Google image search a Frank Stella print. That unexpectedly turned up images of the DeStijl-inspired Prada line unveiled at last week's 2016 Fashion Week in Milan. That sparked a conversation about abstract art's powerful influence on fashion, which got us noticing abstraction's influence in other places, like preschools, boardrooms, and outer space; culminating in linguistic revelation. There's a lot more going on this week, too, like the opening of the Armory Show, and a London exhibition that reopens the conversation about who invented abstract art.
Insiders vs. Outsiders
Ask any art insider, "Who painted the first purely abstract painting?" and they'll likely answer, "Wassily Kandinsky." (That's certainly what we've said.) But as the American author Wallace Stegner pointed out: "We can't tell who first had an idea; we can only tell who first had it influentially."
This week Serpentine Gallery in London opens an exhibition of paintings by Hilma af Klint. Klint was an art outsider, a Swedish mystic who hosted séances, she herself acting as the medium. Evidently guided by spirits, Klint created a body of abstract paintings that pre-date Kandinsky's first abstract works by years. Catch Hilma af Klint: Painting the Unseen, at Serpentine, from 3 March through 15 May.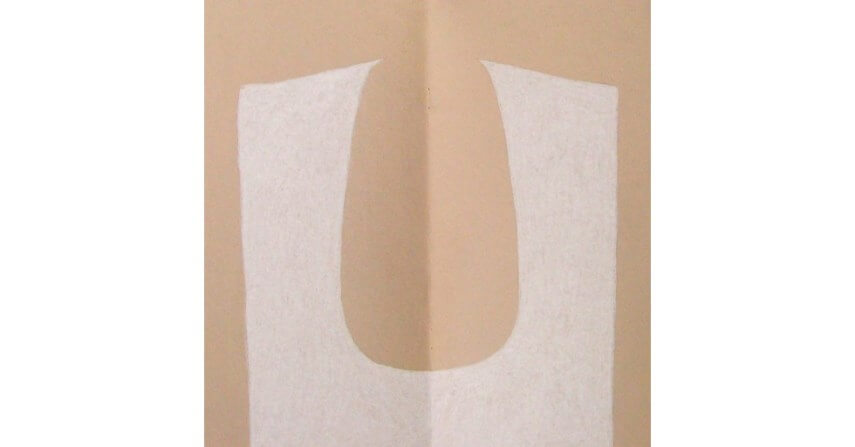 Fieroza Doorsen - Untitled, 2014, 13.4 x 18.9 in
Abstraction's Everywhere
To see today's abstract art insiders, head to New York this week for the Armory Show (3 March – 6 March). While you're in the neighborhood, be sure to visit Joanne Freeman's solo exhibition at Kathryn Markel Fine Arts, in Chelsea. Joanne has been with IdeelArt since 2015.
If you're looking for today's abstract art outsiders, maybe start in Kentucky. Last week, Auburn Preschool in Auburn, Kentucky, held a pop-up abstract art exhibit. The school's pre-first-graders were inspired to create abstract art by a children's book about a mouse living in squalor that becomes an artist, so he can paint "the shapes and colors of joy."
Or if you're in India this week, visit Redon Satyam K's "Passion of Art" exhibition at the Cultural Centre of Vijayawada's Aakriti art gallery. Satyam K paints blindfolded. His goal is "to create a record by painting as many as 10 abstract paintings at a time closing my eyes."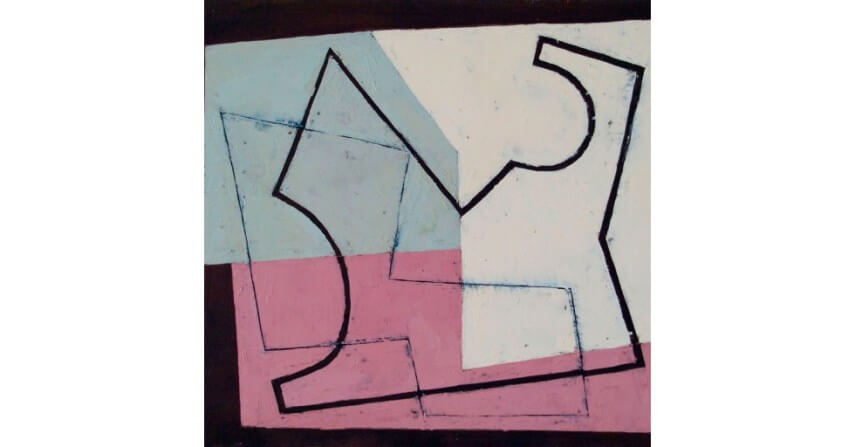 Jeremy Annear - Paradolia II, 2010, 19.7 x 23.6 in
Now You See It
Perhaps to see abstract art you don't have to see it at all. The word pareidolia refers to the perception of an image that doesn't really exist, like the Man in the Moon. It often happens with abstract art, as viewers say things like, "That looks like a face!" Or, "I see marshmallows!"
This week we noticed three stories of pareidolia's opposite. CNN covered photographer Zack Seckler's recent aerial photographs of the Icelandic coast. The headline? "Abstract Art…or Iceland's Coast?" In his Q4 results speech, the CEO of Dutch geo-tech company Fugro displayed pipeline images, stating, "What you see on this picture, it maybe looks like abstract art, but this is in fact an inspection of a subsea pipeline." Finally, NBC News posted photographs by astronaut Scott Kelly, who spent the entire past year in space, stating they "veer from subdued monochromes to startling explosions of color and often look like abstract art."
Instead of seeing something that isn't there, these are stories about not seeing what is there. We're calling it sedrum, from the Latin Sed rerum, meaning "instead of reality." (You're welcome, English language.)
Featured Image: Joanne Freeman - Three Queens, 2015