Blog Home
What is Drawing?
May 12, 2016
From pencil to ink, charcoal to pastel, drawings represent an important part of our offering at IdeelArt. But, what is drawing actually? Though most often associated with figurative artistic movements, drawings are nonetheless a critical tool for artists and creatives across a wide range of disciplines, whether as a means of exploring and developing new ideas, or as finished products in themselves. Long occupying a position at the heart of the visual arts, and deemed by many as the most primal and direct form of visual expression, drawing is often considered a simple, or even simplistic art form. However, when it comes to defining what constitutes a drawing, things are not as simple as they may seem.
What is Drawing? Is There a Precise Definition?
At IdeelArt, we define a drawing in terms of the materials used to create it. Works created using pencil, pen, graphite, charcoal, chalk pastel, and oil pastel or other dry media are all classed as drawings, irrespective of the technique used to apply the material or the support to which the material is applied. Over the years, however, artists, art-lovers, and critics have adopted a wide range of definitions for the shape-shifting medium.
Michelangelo once famously declared: "let whoever may have attained to so much as to have the power of drawing know that he holds a great treasure." Indeed, in Renaissance Italy, home to some of history's greatest draftsmen and drawings, the practice was highly valued not only as a means of planning more substantial works, but also as an worthwhile pursuit in its own right. The term "disegno", which translates as "drawing" was used to denote both works characterized by a lack of color, and the formation of lines, and sketches representing the inception of an idea or artwork, thus capturing some of the medium's important physical as well as functional properties.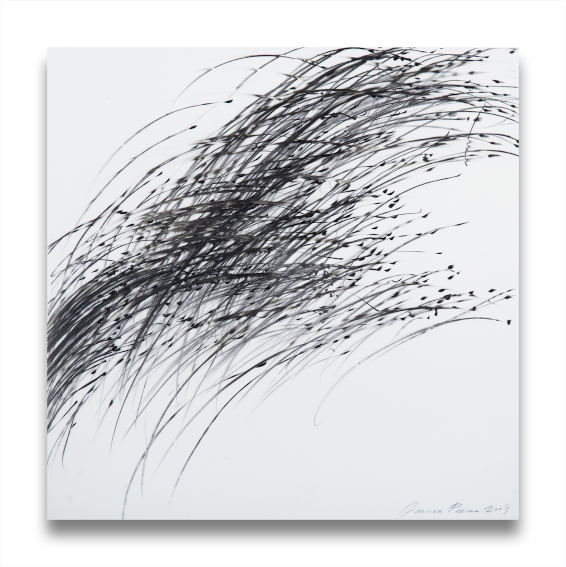 Jaanika Peerna - Storm Series (Ref 844), 2009. Pigment pencil on Mylar. 45.8 x 45.8 cm.
The Evolution of Term "Drawing
However, whilst the notion of drawing may conjure images of black-and-white or sepia tones, since the Renaissance, the term "drawing" has come to encompass a broader range of artistic styles and techniques, including those making use of color. With the advent of oil pastels and colored pencils, color made its way into the drawings of some of history's most important artists, for example French painter Edgar Degas who commonly used colored pastels in his many preparatory studies, works which, though sometimes painterly in appearance, are clearly marked out as drawings by their distinctly linear nature.
Aside from the question of material, the use of line is amongst the most compelling criteria used to class artworks as drawings. Such diverse works as Picasso's Line Drawing of Françoise Gilot and Da Vinci's Vitruvian Man are united by their distinctive use of line rather than blocks or areas of color or shade, and indeed scholars and artists alike have often defined drawings in terms of their use of line. Pointillism provides several notable exceptions to this rule, however, with works intuitively to be classed as drawings, yet consisting solely of a collection of dots.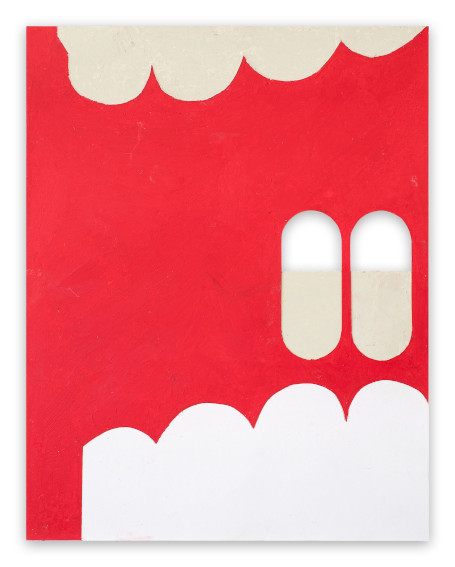 Tilman - Untitled (131.13), 2013. Crayon on vellum. 35.5 x 28 cm.
The Significance of Drawing
Throughout history, drawing has occupied a central role in the early stages of the artistic process, the immediacy of the medium granting artists the ability to commit ideas and motifs to paper and to record the world around them before putting brush to canvas. Several such "cartoons" have even become famous in their own right, for example a preliminary drawing for Hans Holbein's portrait of Henry VIII, currently on display in London's National Portrait Gallery, which has outlived the original painting, destroyed in a fire in 1698.
Yet whilst such figurative works may be more commonly associated with the medium, we should not overlook the importance of abstract drawing in art history. Drawings paved the road to abstraction for artists such as Picasso, whose famed bull studies, progressing from a lifelike visual representation of the animal to a powerful and abstract composition of lines via a series of gradual steps, represent an important milestone in the development of abstract art. Indeed, drawing has played a prominent role in the work of many of the most celebrated abstract artists in history, including the likes of Richard Serra and Anish Kapoor.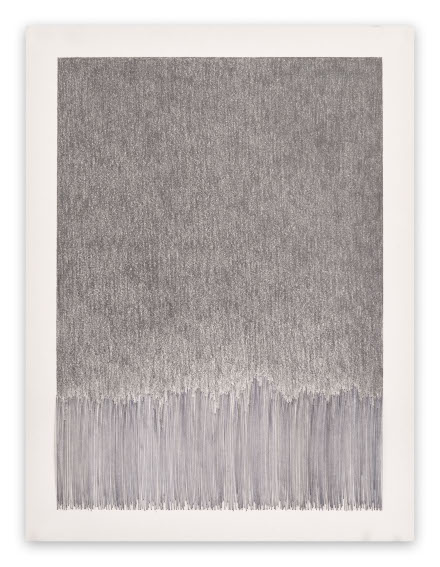 Audrey Stone - Dawn (unframed), 2016. Graphite and thread on paper. 30.48 x 22.86 cm.
However we choose to define drawing, there is no doubt that the medium has brought us some of our most important works and ground-breaking innovations over the course of art history. Though often dwarfed by painting or sculpture in terms of prestige, sale prices, representation in institutions, as British contemporary artist Grayson Perry remarks, "until we can insert a USB into our ear and download our thoughts, drawing remains the best way of getting visual information onto the page."
Featured image: Margaret Neill - Manifest 1, 2015. Charcoal and water on paper. 73.6 x 106.6 cm.