Blog Home
The Week in Abstract Art – Partners in Time
Nov 3, 2016
We have been thinking about artistic partnerships lately. The idea popped up while admiring works on paper by the artist Jean Dubuffet, currently on view at the Morgan in New York. The exhibition includes works made between 1935 and 1962. The language of forms, the energy, the harmonies and the freedom embodied by these works reminded us of another artist, one not born until 1960: Basquiat. We wondered if these two artists had ever been exhibited together. It turns out ten years ago PACE New York hosted an exhibition called Dubuffet and Basquiat: Personal Histories, juxtaposing their work. Next year the Barbican in London will host the first ever Basquiat retrospective in the UK, opening September 2017. It would be lovely to see this Dubuffet exhibition travel to London at the same time. There is something in this partnership that speaks to the magic that occurs when different artists address similar concerns, even when working in different places and at different times. In the spirit of magical juxtapositions, here are five current abstract art exhibitions that examine similar notions of partnerships between artists: some in the flesh, some in the mind, some across the world and some across time.
Calder and Picasso, at Almine Rech Gallery, New York
On view through 17 December 2016
This exhibition offers a first-of-its-kind look at the oeuvres of Alexander Calder and Pablo Picasso. Featuring more than 50 artworks by the two, the show is the result of two years of conversations about the similar concerns of these artists by the curators, the grandsons of the artists, Alexander S. C. Rower and Bernard Ruiz-Picasso.
Sol LeWitt and Zhang Xiaogang, at PACE Beijing
On view through 19 November 2016
This show juxtaposes the work of two very different artists, confronting notions of transition and purification from worlds apart. On view are several wall drawings by Sol LeWitt, in conversation with the work of contemporary Chinese artist Zhang Xiaogang. One is narrative and figurative, the other is contemplative and abstract. Yet these two artists connect across generations and continents to meet in a space of transcendence.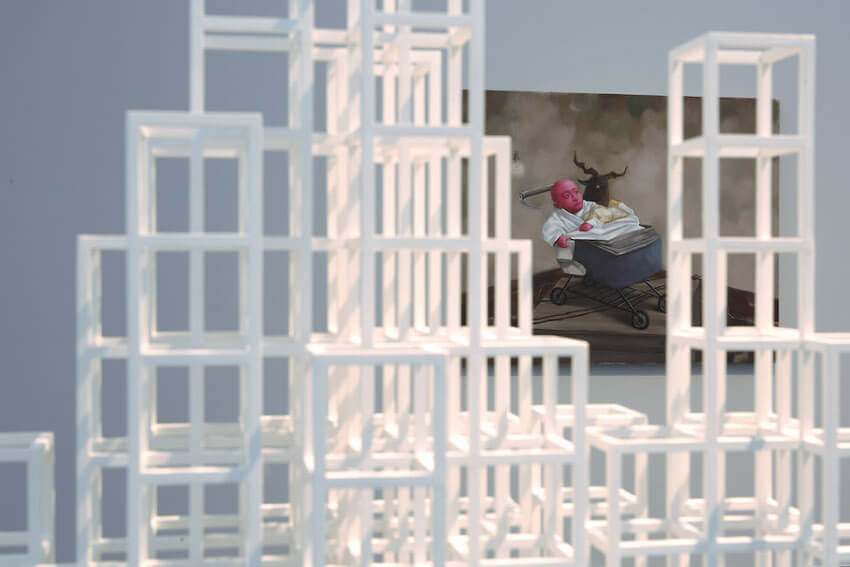 Sol LeWitt and Zhang Xiaogang - installation view, Pace Beijing, 2016, photo credits of Pace Beijing
Artists and Lovers, concurrent at Ordovas in London and Ordovas in New York
On view through 16 December 2016 in London and through 7 January 2017 in New York
This exhibition offers an intimate look at the work of artists who were partners in life. On view in London are works by John Cage and Merce Cunningham, and Cy Twombly, Jasper Johns and Robert Rauschenberg. On view in New York are works by Frida Kahlo and Diego Rivera, Joseph Cornell and Yayoi Kusama, Jackson Pollock and Lee Krasner, Kay Sage and Yves Tanguy, Elaine and Willem de Kooning, Donald Judd and Lauretta Vinciarelli, and others.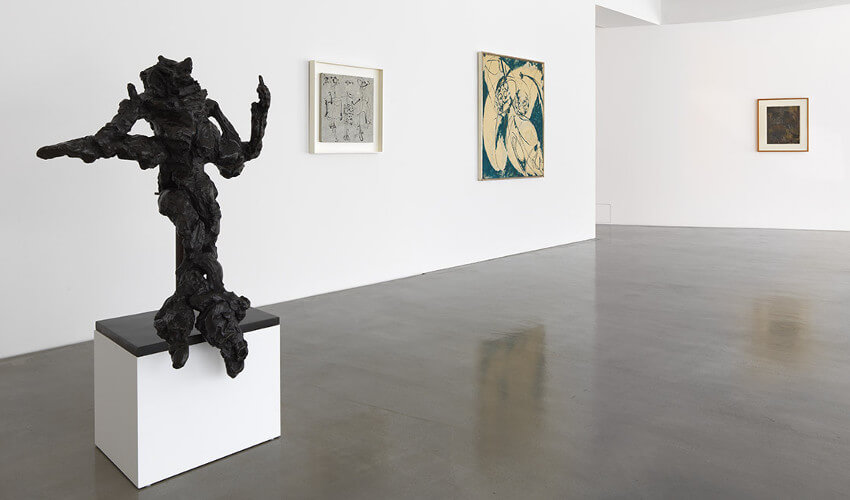 Artists and Lovers - installation view, photography by Mike Bruce, photo credits of Ordovas
Movimientos, at Galerie Mitterrand, Paris
On view through 19 November 2016
Many know that Jean Tinguely wrote his famous Yellow Manifesto while in South America. This exhibition explores the deep roots of the partnership that grew during the 1950s and 60s between artists in South American and Paris, focusing specifically on the contribution those artists made to kinetic art and Op-Art.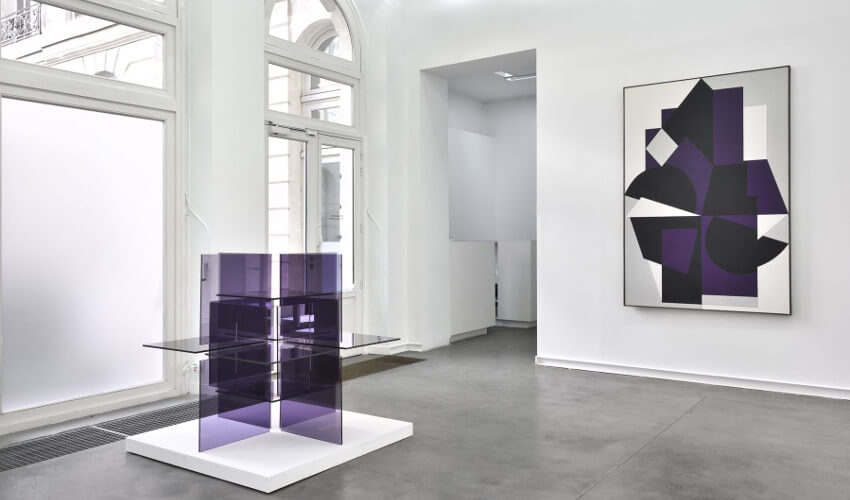 Movimientos - installation view, photo credits of Galerie Mitterrand
Duane Hanson | Olivier Mosset, at Gagosian, Paris
On view through 12 November 2016
This exhibition offers a glimpse at two very different artists who each explore opposite extremes of perception. Super-realistic human sculptures by Duane Hanson are positioned throughout the gallery symbiotically with the minimal, monochromatic paintings of Olivier Mosset. The partnership puts the work of both of these artists in a positively revelatory context.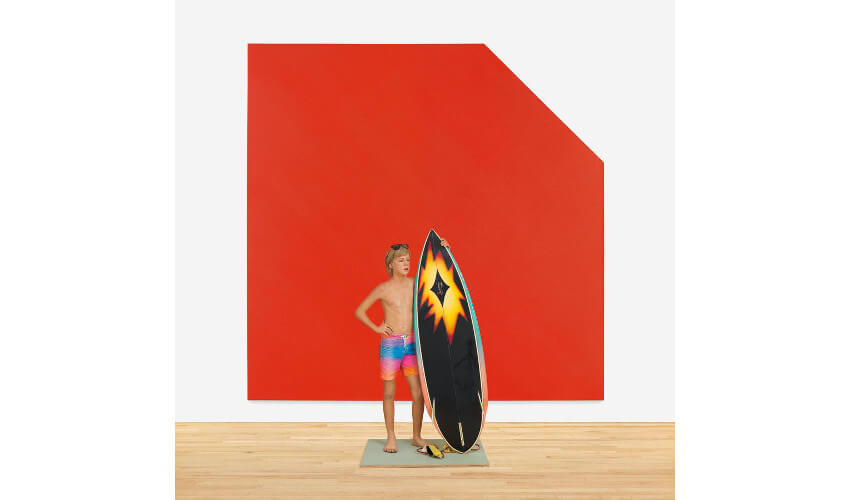 Duane Hanson, Surfer, 1987 (Foreground) - Olivier Mosser - Untitled, 2016 (Background), photo credits of Gagosian Gallery
Dubuffet Drawings, 1935–1962 is currently on view at The Morgan Library & Museum in New York through 2 January 2017.
Basquiat: Boom for Real will open next year at Barbican Art Gallery in London and be on view from 21 September 2017 through 28 January 2018.
Featured image: Alexander Calder - Constellation with Diabolo. 1943, © 2016 Calder Foundation, New York / Artists Rights Society (ARS), New York (Foreground) / Pablo Picasso / Femme. June 8, 1946, © 2016 Succession Picasso / Artists Rights Society (ARS), New York.
By Phillip Barcio