Blog Home
The Week in Abstract Art – Patterns and Randomness
Oct 20, 2016
Revelation is often associated with abstract art. Sometimes a revelation inspires an artist to begin working. Other times a revelatory moment lets an artist know a work is done. Viewers frequently experience revelations in the presence of abstract art, sometimes intellectually, sometimes viscerally as in the sudden awareness of a different state of mind. Psychiatrists believe one of the early symptoms of schizophrenia is when a person begins interpreting delusions as revelations. Called apophenia, this phenomenon arises when one begins interpreting randomness as a pattern. Randomania, the opposite of apophenia, is when you actually do experience a revelation but you confuse it for delusion, or when a pattern does exist but you fail to notice it. Between these two extremes is agenticity. According to Michael Shermer, founder of the Skeptics Society, agenticity is "the tendency to infuse patterns with meaning, intention, and agency." In other words, the pattern is real but meaningless, yet we assign it meaning. Strangely, we sometimes experience all three when we look at abstract art. We fail to notice patterns or perceive patterns where there are none, or assign meaning unintended by the artist. Is it strange that these behaviors are associated only with mental illness? They could easily also be related to inspiration, creativity and genius. We say, "Bring on the patterns, the revelations and the assigned meaning." Here are five current abstract art exhibitions that challenge the definitions of pattern and randomness. Feel free to interpret them, confuse them and infuse them with all the meaning, intention and agency you desire.
Rebecca Morris, at Corbett vs. Dempsey, Chicago, IL
On view 21 October through 3 December 2016
In her second solo exhibition at Corbett vs. Dempsey, the Los Angeles artist Rebecca Morris, presents seven new canvases. The forms and patterns Morris coaxes into her compositions seem alive, in motion, or still in process. Her canvases are moments in time, but not frozen; more like awaiting an eye and a mind to take them further.
Fieroza Doorsen: Works on Paper II, at Wilson Stephens and Jones, London
On view through 12 November 2016
The vibrant patterns and forms Fieroza Doorsen brings to her works fluctuate between biomorphism and hard edge abstraction. Her visual language is enhanced by her textured choice to work on delicate paper with a range of mediums, including ink, pastels and collage.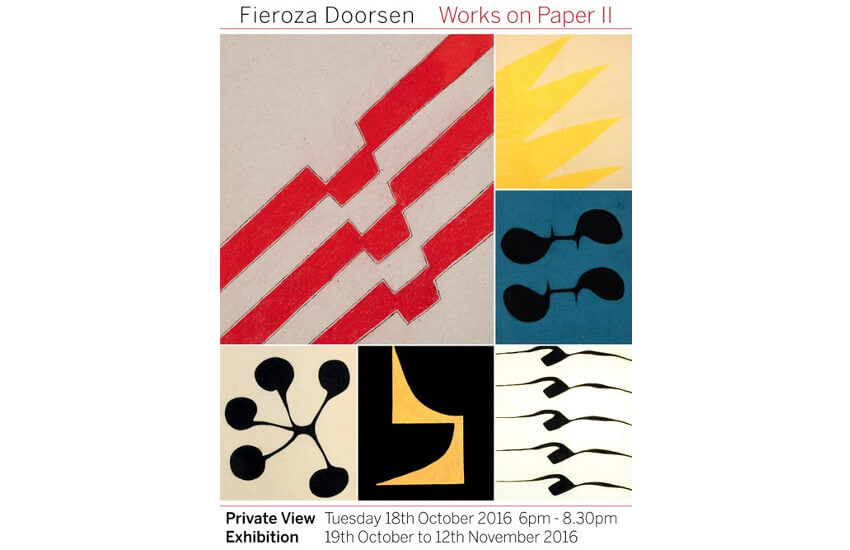 Fieroza Doorsen - Works on Paper II at Wilson Stephens and Jones, London
Line Into Color, Color Into Line: Helen Frankenthaler, Paintings, 1962–1987, Gagosian, Beverly Hills, CA
On view through 29 October 2016
This exhibition highlights 17 paintings by Helen Frankenthaler, spanning 25 years of her career. For Frankenthaler, process was a revelatory experience, as she experimented with ways to allow her mediums and surfaces to express themselves through her skilled and intricate mediation. Interpretation is key to her work. Things are often more than they seem. As she said, "A line is a line, but it is a color."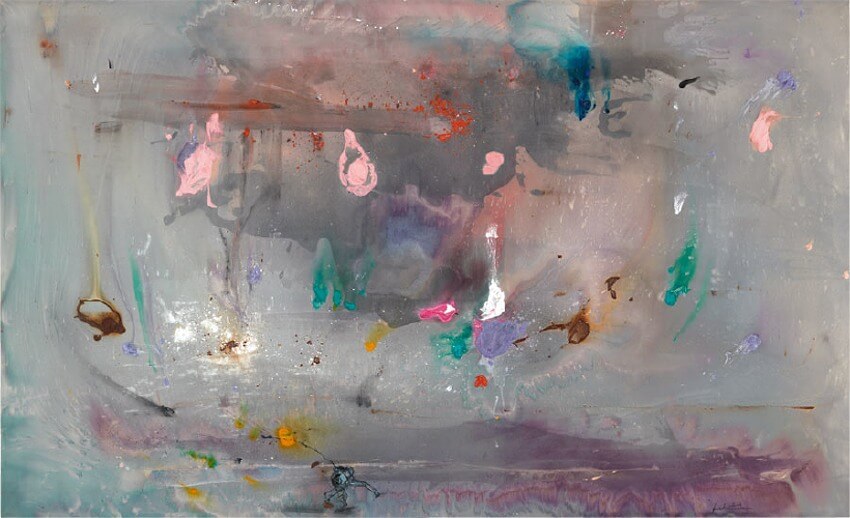 Helen Frankenthaler - Grey Fireworks, 1982, acrylic on canvas, copyright of Helen Frankenthaler Foundation
Howard Hodgkin: After All, at Alan Cristea Gallery, London
On view through 18 November 2016
This exhibition explores a new series of works by Howard Hodgkin, alongside five decades of his past works. One of the most celebrated living artists in the UK, Hodgkin has created a distinctly personal aesthetic combining intaglio printmaking with painting. The textural variations in his compositions are deep and dimensional. His imagery hints at the seasons and the multitude of destinations Hodgkin has visited throughout his life.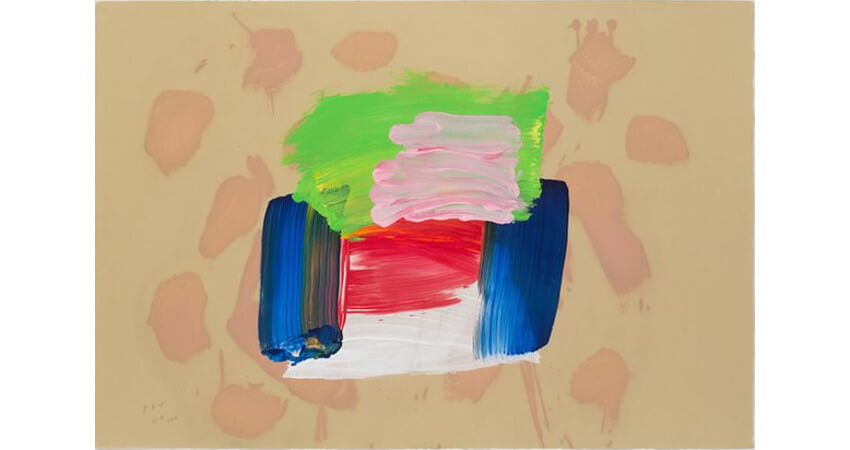 Howard Hodgkin - Ice Cream, photo credits of the artist
Ed Moses | First, look at the Paintings. Then We'll Shoot the Shit, at Blain|Southern, London
On view through 12 November 2016
A tireless pioneer of abstraction, 90-year old Ed Moses is a legend of the Los Angeles art community. He is dedicated to being in tune with his work, allowing it to emerge without prejudice, revealing itself along the way. Moses is an experimenter, and an advocate of revelation, whatever its source. This is the first solo exhibition of his work in the UK in ten years.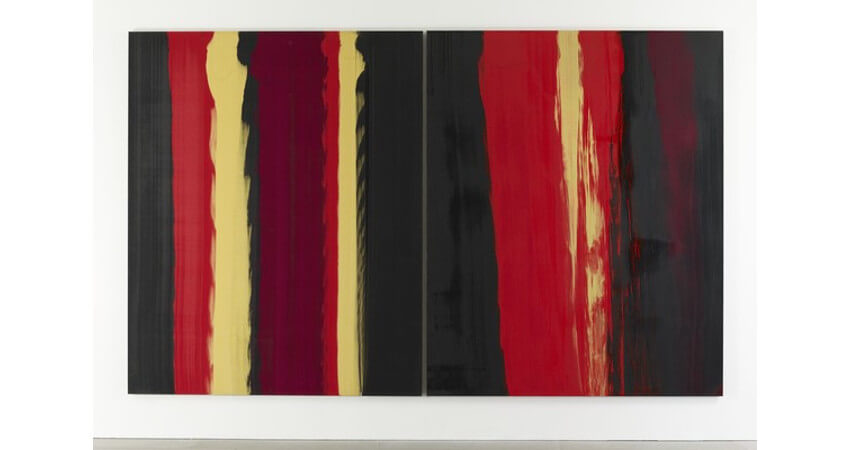 Ed Moses - Llits-W and Tcefrep, 2007, Courtesy the artist and BlainSouthern, photo by Alan Shaffer
Featured image: Rebecca Morris - Untitled (03-16), 2016, oil and spray paint on canvas
By Phillip Barcio