Blog Home
The Week in Abstract Art – Spirits in the Material World
Oct 26, 2016
This is the time of year when many cultures celebrate the harvest and prepare for the onset of winter. Across the globe, people will don costumes and engage in festivities intended to embrace the transitory essence of nature. One of the most well-known harvest celebrations is Halloween, which originated in Ireland and marks the beginning of the three-day feast of Allhallowtide, when Western Christians remember the spirits of the their beloved departed. Members of the Mexican culture celebrate Día de Muertos, a chance to pray for deceased family members and friends to help them on their spiritual journeys. In parts of Austria, Germany and Switzerland, children carve Beet Spirits and Turnip Ghosts, taking to the streets with these hilariously frightening specters, asking for gifts to mark Rübengeistern. And in Northeast Germany, many folks celebrate Martinisingen, traveling from house to house with lanterns singing in remembrance not of the dead but of the time when laid off seasonal farm workers would request food donations from neighbors to sustain them through winter. Each of these customs in its own way acknowledges and pays homage to the sometimes-thin line separating the living world and the world beyond. To mark this magical, mystical, ephemeral time of year, here are five current abstract art exhibitions that each somehow examine nature, life, death, and the search to connect with the eternal.
Manika Nagare: Wraparound, at MIYAKO YOSHINAGA, New York
On view through 10 December 2016
The Tokyo-based abstract artist Manika Nagare paints large and luminous canvases filled with biomorphic compositions and the vibrant colors of nature. Inspired by the lingering aftermath of the Fukushima earthquake, tsunami and nuclear meltdown, these paintings are intended as reminders that humanity is not separate from nature, but coexists with it, and, as Nagare says, "hold responsibility for its future."
Paths to the Absolute: Kandinsky, Malevich, Mondrian, Newman, Pollock, Rothko and Still, at Di Donna Galleries, New York
On view through 3 December 2016
Many influential pioneers of abstraction sought to connect with and express the purity and universality of the spiritual realm. This inaugural show at the new 6,500-square foot Di Donna exhibition space in New York portrays the work of such artists like Wassily Kandinsky, Mark Rothko and Clyfford Still, alongside that of other seekers of aesthetic purity like Piet Mondrian, Barnett Newman and Jackson Pollock.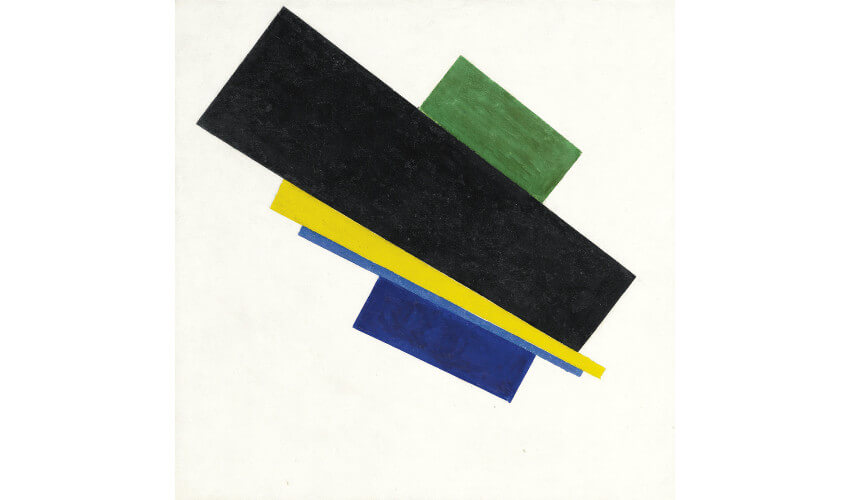 Kazimir Malevich - Suprematism, 18th Construction, oil on canvas, 1915
LOUISE BOURGEOIS, Structures of Existence: The Cells, at Louisiana Museum of Modern Art, Humlebæk, Denmark
On view through 26 February 2017
Louis Bourgoise devotedly examined the mysteries of nature, memory, and time through her sometimes terrifying, often sublime oeuvre. Nowhere was her vision more eloquently expressed than in her 62 Cells, created in the last two decades of her life. A cell can be a biological building block, and also a prison. Our cells make us whole, and yet doom us to decay. This exhibition features 25 Bourgoise Cells, the largest collection of these works ever exhibited together at one time.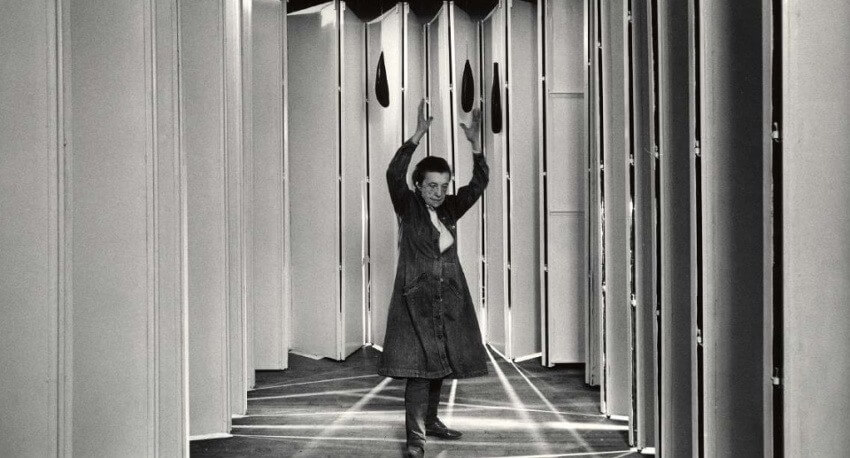 Louise Bourgeois - Inside Articulated Lair 18, 1986, photo credits of Peter Bellamy and The Easton Foundation
The EY Exhibition: Wifredo Lam, at Tate Modern, London
On view through 8 January 2017
The mystical, abstract paintings of Wifredo Lam peel back the veil between the objective world and a world of ambiguity, transcendence, nature and spirituality. Filled with sometimes frightening, sometimes whimsical, dreamlike imagery, these paintings inhabit a transitory space where humanity merges with the universal.
Mark Rothko: Dark Palette, at The Pace Gallery, New York
On view 4 November 2016 through 7 January 2017
Mark Rothko was concerned with expressing the primal myths of modern culture. His iconic color field paintings offered viewers sublime aesthetic spaces that could provide opportunities for transcendence. This exhibition pulls together a selection of his paintings created with dark palettes, considered among his most emotive works.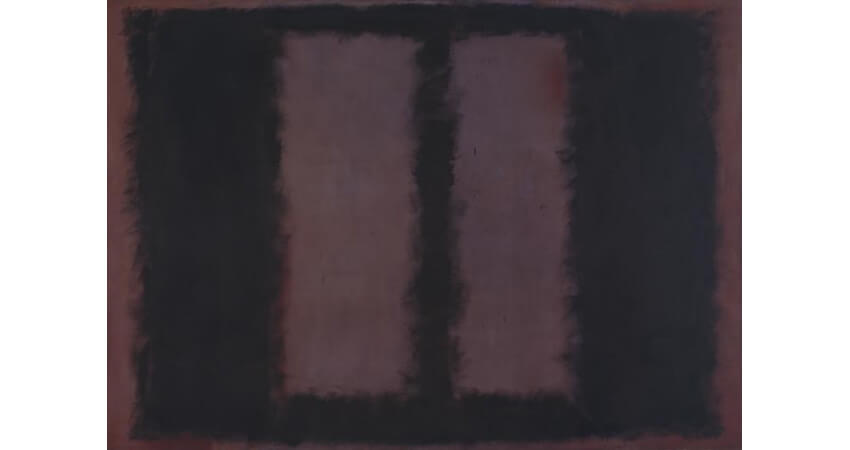 Mark Rothko - Black on Maroon, 1958, oil paint, acrylic paint, glue tempera and pigment on canvas
Featured image: Manika Nagare - A Body in Two 2, 2016, oil on canvas
By Phillip Barcio