Blog Home
The Week in Abstract Art – Relationship Building
Sep 28, 2016
Artists and athletes are notorious for not understanding each other. But happily there are some among us actively working to reverse that cliché. Last week the city of Sacramento, California, unveiled their newest public art acquisition: Coloring Book, an $8 Million sculpture by the artist Jeff Koons. The work is prominently displayed in front of the brand new Golden 1 Center, home of the Sacramento Kings basketball team. The Kings and their owners partnered with the city to pay for the sculpture. Although the price tag and the artist have generated controversy in the local community, we are excited about the opportunity the sculpture creates for new relationships to be built between sports fans and art fans. And what better art world ambassador could there be for this particular job than Jeff Koons? Just think about what Koons and the Kings have in common: both of their names start with K; both come from a place with the word York in its name (Koons was born in York, Pennsylvania, and the Kings are originally from Rochester, New York); and both have a special relationship with gold (Golden 1 Center, Golden Balloon Dog, Gold Michael Jackson and Bubbles, etc.). Whatever anyone else thinks, we welcome this exciting new chapter in the saga of Artist v. Jock. To do our part to extol the power of art to bring people together, this week we highlight three current and upcoming abstract art exhibitions that focus on relationships.
JUST BLACK AND WHITE, at Galerie Klüser and Galerie Klüser 2, Munich
On view now through 1 October 2016
This exhibition offers the opportunity to experience art through the maximum visual contrast of black and white. The dichotomy between these colors is a fragile façade masking a complimentary relationship. Discover the power and presence of black and white for yourself through an extraordinary collection of works from some of the strongest positions in Modernist art, including Joseph Beuys, Alex Katz, Anish Kapoor, Blinky Palermo, Sean Scully and Andy Warhol.
FONTANA / MELOTTI: Angelic Spaces and Infinite Geometries, at Mazzoleni London
On view now through 18 November 2016
Lucio Fontana and Fausto Melotti first met as art students in Milan in 1928. The two remained friends throughout their lives and explored similar mysteries in their work. Featuring more than 30 works, including several of Fontana's iconic cuts, this exhibition examines the relationship between the ways these two artists explored materials, forms, and the confrontation of space.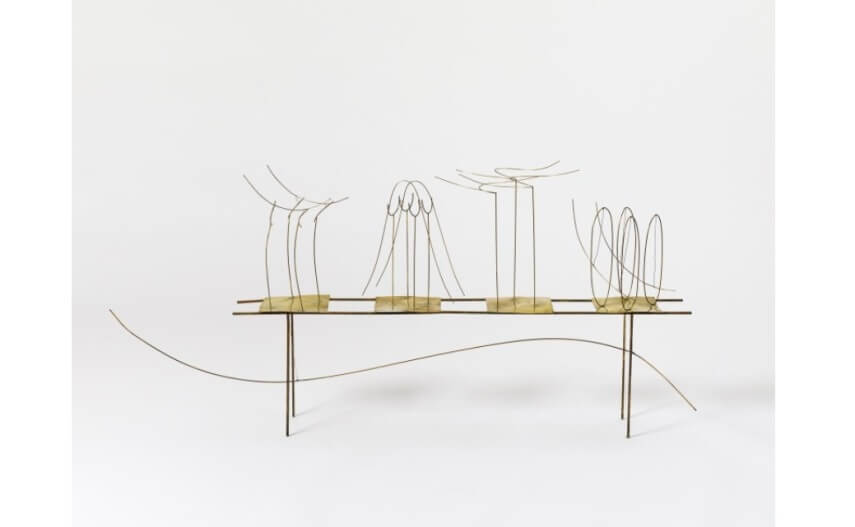 Fausto Melotti - Basso Continuo , 1973 , 65 x 145 x 33 cm
PICASSO – GIACOMETTI: Dialogue between two masters, at Musée Picasso Paris
On view from 4 October 2016 through 5 February 2017
For this first of its kind exhibition, the Musée Picasso Paris brings together more than 200 works by two of the most significant and influential artists of the past century. Contemporaries in their time who often debated and exchanged ideas, these two artists had a sometimes strained, yet mutually rewarding professional relationship. This exhibition explores the ways, sometimes similar and sometimes radically separate, that they approached the formal challenges of their work.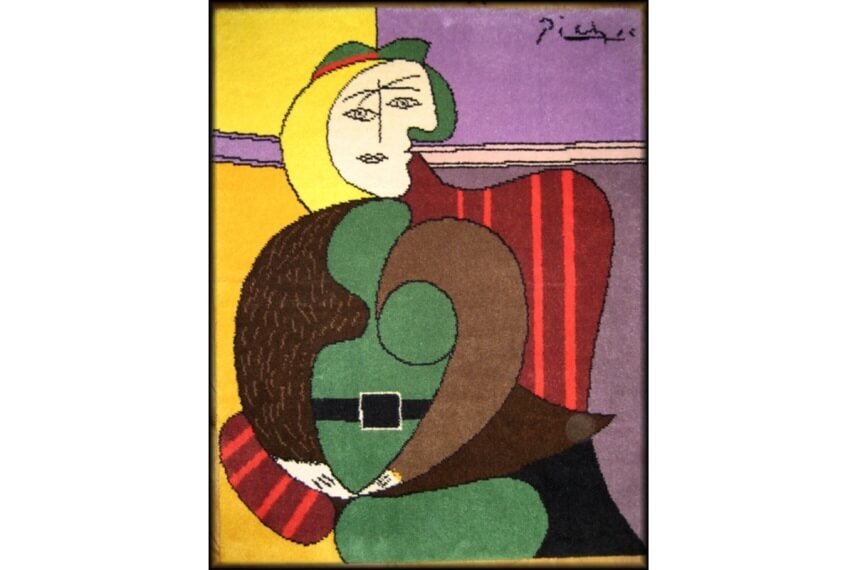 Pablo Picasso - Femme assise dans un fauteuil rouge
Featured Image: Matt Black - Fibreglass and Paint, 2013
By Phillip Barcio