Blog Home
The Week in Abstract Art – The Dwan Legacy
Oct 6, 2016
Are you tired of noise, fraud and chaos? Do you crave nuance, rhythm and restraint? Why not go to Vegas? "Wait," you say, "is Vegas not the world capital of noise, fraud and chaos?" Maybe. But we are not talking about that Vegas. We are talking about Las Vegas, New Mexico. Just north of this sleepy, mountain town is a singularly peaceful destination where art, nature, architecture and the sacred coalesce. The Dwan Light Sanctuary sits atop a wooded hill on the campus of the United World College. Instead of windows, this bio-morphic, natural stone building incorporates prisms into its outer walls that filter overhead sunrays and moonbeams, turning them into ephemeral rainbows that subtly enhance the interior space with an ever-changing, nuanced array of colored light. The sanctuary is free, and always open for individuals to use for peaceful, meditative, reflective, transcendental or religious purposes. Virginia Dwan created the sanctuary in 1996, with solar spectrum artist Charles Ross and architect Laban Wingert. Dwan is the art collector, philanthropist and gallery owner who funded Double Negative, by Michael Heizer, and helped finance Spiral Jetty, by Robert Smithson. The Dwan galleries in Los Angeles and New York helped establish Land Art, Minimalism and Conceptual Art in the 1960s. Dwan also recently donated her entire art collection to the National Gallery of Art in Washington, D.C. The collection includes work by the most important artists from the 1960s and 70s, including Agnes Martin, Sol LeWitt, Yves Klein, Carl Andre and many more. Part of the collection is currently on view at the NGA, after which it will travel to the Los Angeles County Museum of Art. This week, to honor this singularly influential patron of abstract art, here are five current exhibitions featuring some of the artists Virginia Dwan supported.
Agnes Martin, at the Solomon R. Guggenheim Museum, New York
On view 7 October through 11 January 2017
This comprehensive retrospective, which fills the Guggenheim rotunda, covers the entire career of Agnes Martin, from her experimental phase in the 1950s through her death in 2004.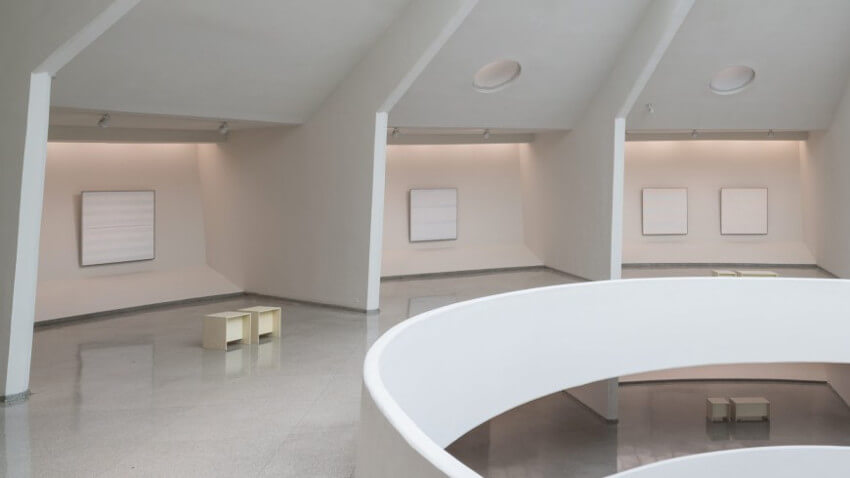 Agnes Martin - show at Solomon R- Guggenheim Museum, 2016
Sol LeWitt, at Paula Cooper Gallery, New York
On view now through 22 October 2016
This monumental exhibition includes all New York locations of the Paula Cooper Gallery. Multiple wall drawings are on view at 534 West 21st Street. Photography by LeWitt is on view at 521 West 21st Street in conversation with work by Liz Deschenes. A Structure by LeWitt from 1990 is on view at 529 West 21st Street. In addition, prints by LeWitt are on view at 192 Books.
Sol LeWitt - Wall Drawing 368, installation view, Paula Cooper Gallery, New York, 2016
Yves Klein, at Tate Liverpool, England
On view 21 October 2016 through 5 March 2017
This exhibition takes a comprehensive look at the career of Yves Klein, including his iconic monochrome paintings, sculptures, photographs, as well as selections from his Fire Paintings and his Anthropometry series. Included are works never before shown in the UK.
Yves Klein - Anthropométrie de lépoque bleue, 1960
Carl Andre: Sculpture as place, 1958 – 2010, at Musée d'Art Moderne de la Ville de Paris, France
On view 18 October 2016 through 12 February 2017
This monumental exhibition establishes Andre as a leading voice of Minimalism, Land Art and Conceptual Art. It features 40 monumental sculptures, in addition to a wide selection of other works, including poems and works on paper.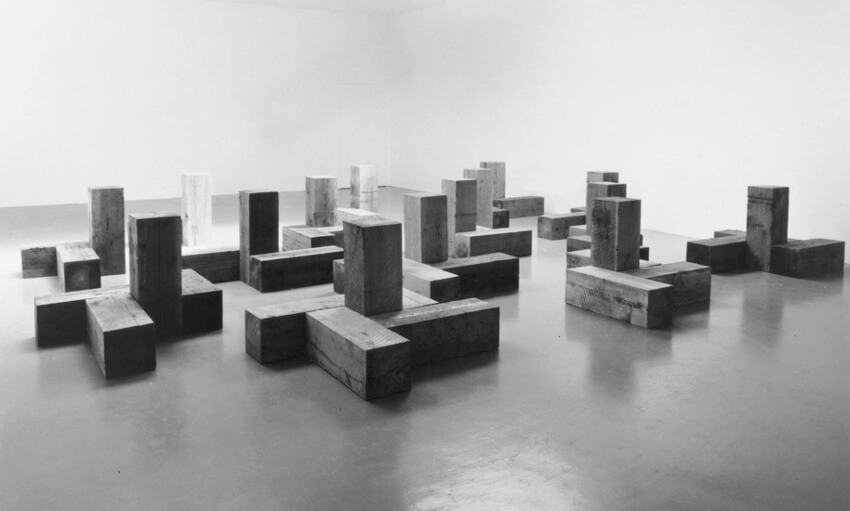 Carl Andre - Matter Matters
Los Angeles to New York: Dwan Gallery, 1959–1971, National Gallery of Art, Washington, DC
On view now through 29 January 2017
This exhibition features more than 100 works from artists like Philip Guston, Franz Kline, Ad Reinhardt, Robert Rauschenberg, Claes Oldenburg, Yves Klein, Joseph Kosuth, Arman, Niki di Saint Phalle, Jean Tinguely, Carl Andre, Dan Flavin, Michael Heizer, Robert Morris, Sol LeWitt, Agnes Martin, Robert Ryman, Robert Smithson, and many others.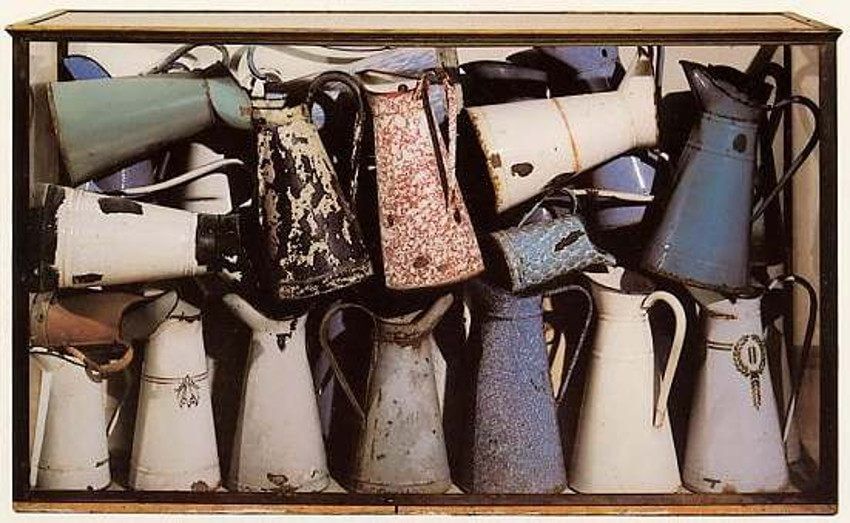 Arman - La diagonale du fou
Featured image: Virginia Dwan at a Franz Kline exhibition in her Los Angeles gallery, 1962
By Phillip Barcio