Blog Home
The Week in Abstract Art – Interesting Conversations
Jun 15, 2016
Through the legacy of their work, artists can have conversations with each other from across the ages. Art can also engage in aesthetic conversation with architecture, offering insights about light, space, movement and humanity's evolving role in a world increasingly full of objects. This week we look at some exhibitions that are either the result of conversations between disparate artists or that create interesting conversations, either through the creative juxtaposition of work, or the careful exhibition of art within space. We also take a look at some exhibitions to plan to visit this autumn.
A Constructivist Dialogue With the Cuban Vanguard
On view now through 25 June 2016 at Galerie Lelong, NY
Although Stalin managed to banish abstract Constructivist art from its native Russia in lieu of Socialist Realism, generations of Cuban artists took over the Constructivist aesthetic where its Russian founders left off. Diálogos constructivistas en la vanguardia cubana features the work of three female Cuban Constructivist artists whose works span nearly a century.
Calder and Fischli/Weiss
On view now through 24 September 2016 at The Fondation Beyeler, Basel, Switzerland
This exhibition puts several of Calder's abstract creations in conversation with those of the artistic duo Peter Fischli and David Weiss. Though apparently quite different, both Calder and Fischli/Weiss exude a sense of whimsy while also embracing the essential need for balance.
Shapeshifters
27 June – 12 August 2016 at Luhring Augustine, Chelsea, New York
This exhibition presents a conversation between multiple generations of artists whose work deviates from standard notions of form. Works from artists such as Robert Mangold and Frank Tuttle are juxtaposed with those of Richard Tuttle, Elizabeth Murray, Ruth Root and Jeremy DePrez.
Accrochage
On view now through 20 November 2016 at Palazzo Grassi, Venice, Italy
This exhibition includes 80 works from the Pinault Collection that haven't been exhibited since being acquired. The works were chosen not for their aesthetics or provenance but for the way they came into existence. The exhibition is meant to inspire conversations about process and intention.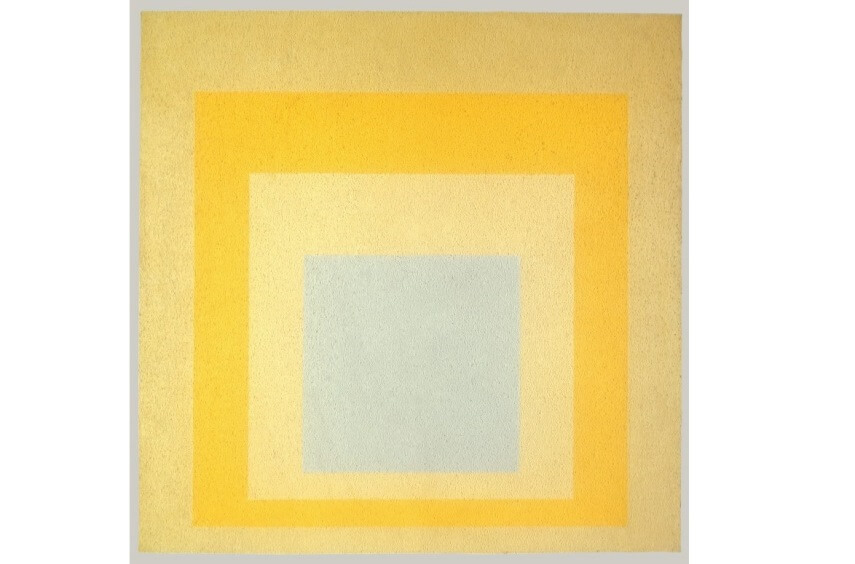 Josef Albers - Homage to the Square - With Rays
Is It Too Early For Fall?
Be on the lookout this November, as the work of Josef Albers will for the first time be exhibited in one of David Zwirner's galleries in New York's Chelsea neighborhood. After the death of their previous dealer, the Josef and Anni Albers Foundation asked for proposals from a handful of blue chip galleries. David Zwirmer was finally selected in May. This first exhibit will feature works from Alber's iconic series, "Homage to the Square."
This October, one of France's newest museums will host an exhibition of the collection of Russia's greatest art collector. The Frank Gehry-designed Fondation Louis-Vuitton in Paris will exhibit the entire collection of 250 Modern masterpieces collected by Sergei Shchukin prior to the October Revolution of 1917. In addition to scores of works by Picasso, Matisse, Monet, Cézanne and Van Gogh the exhibition will include dozens of major Suprematist and Constructivist works.
On view now through 23 October 2016 at the Guggenheim Bilbao is an excellent complement to both of these aforementioned autumn exhibits. Windows on the City: The School of Paris, 1900–1945 features work from Picasso, Braque, Duchamp and dozens of others, including some of the most important works of Modern Abstract art ever created.
Featured Image: Loló Soldevilla - Sin Titulo, 1955