Blog Home
The Week in Abstract Art – The Primacy of Pure Feeling
Nov 10, 2016
Thirteen years after painting his masterwork Black Square, Kazimir Malevich published The Non-Objective World: A Manifesto of Suprematism. In it, he described the experience of arriving at his iconic abstract style. "A blissful sense of liberating non-objectivity drew me forth into a desert," he wrote, "where nothing is real except feeling." Suprematism was a direct, structured, nonrepresentational proposition. It was the beginning of geometric abstraction. Based on that description it may sound academic and soulless. But through his manifesto Malevich validates Suprematism as soulful and spiritual, and contextualizes his paintings as living expressions of human emotion conveyed in the purest, simplest way. Until 11 December 2016, a tremendous collection of work by, and documentation about Malevich is on view at the Fundación Proa, in Buenos Aires, Argentina. It is the first time his oeuvre has been shown in South America. The show even includes several of his most famous Suprematist works, such as Black Circle, Black Cross, and Black Square. This week, in recognition of this historic exhibition, here are four other current abstract art exhibitions that speak in harmonious conversation with the legacy Malevich created. Though these artists may or may not consider themselves geometric abstractionists, like that of Malevich their visual language expresses the abstract structures of feeling in simple, direct terms.
Jeremy Annear - Solo Exhibition, at Denise Yapp Gallery, Wales
On view through 3 December 2016
The luminous abstract paintings of Jeremy Annear inhabit the intersection of structure and intuition. Influenced by St. Ives Modernism, Annear creates compositions inspired by the forms, colors and light of the natural surroundings, particularly around the area where he lives and works in Cornwall. Though he has exhibited throughout Europe, this is the first exhibition of his work in Wales.
Robert Motherwell: Abstract Expressionism, at Bernard Jacobson Gallery, London
On view through 26 November 2016
The dynamic abstract compositions of Robert Motherwell stand apart from those of any other Abstract Expressionist painter. This exhibition includes an assortment of paintings and collages from throughout his career, including several large-scale quasi-geometric abstract compositions.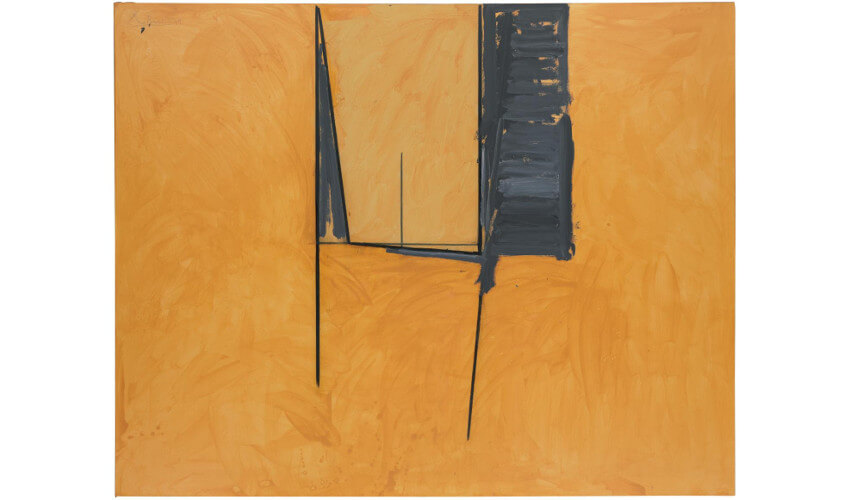 Robert Motherwell - The Mexican Window, 1974, Acrylic and charcoal on canvas, photo credits of Bernard Jacobson Gallery
Joel Shapiro, at Dominique Lévy, New York
On view through 7 January 2017
The geometric abstract wood reliefs of Joel Shapiro somehow seem to enlarge the spaces they inhabit. Sometimes dominating an environment entirely, and other times intimately inviting the viewer deeper within, they convey thoughtful structure and a subtle sense of animation. This exhibition features works Shapiro made between 1978 and 1980 along with a new in situ installation.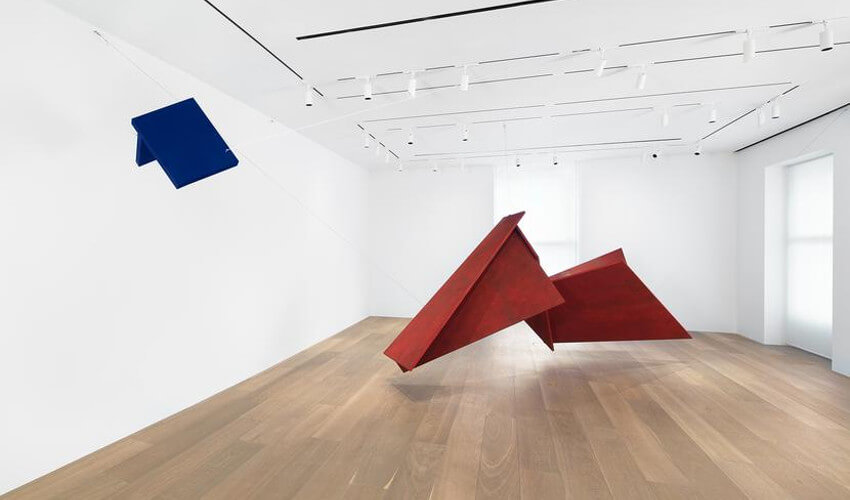 Joel Shapiro - installation view at Dominique Levy, New York, 2016, photo credits of Dominique Levy Gallery
NATALIA ZALUSKA, at Galerie Klüser 2, Munich
On view through 19 November 2016
The complexity and depth Polish artist Natalia Zaluska generates in her work emerges from a deceptively formalist point of departure. In her paintings, she is investigating spatial relationships, materiality and composition, yet a lively range of feeling emanates from the work ranging from wistfulness to excitement to confusion to woe. This is her second solo exhibition at the gallery.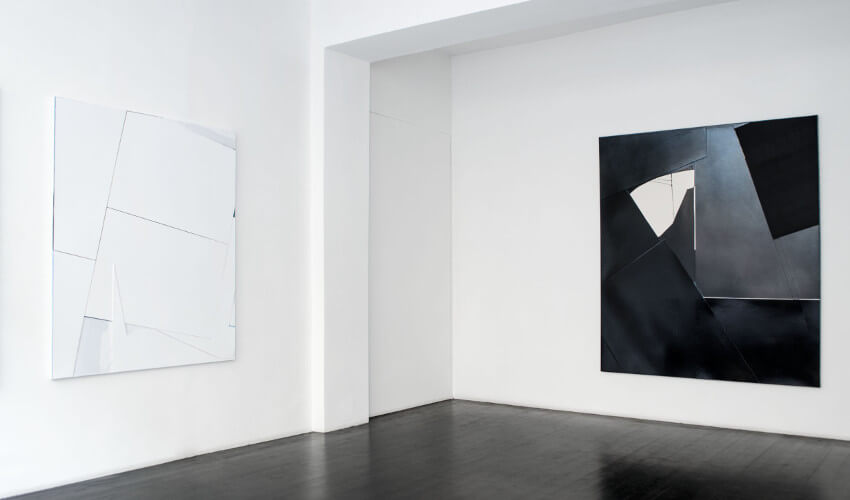 Natalia Zaluska - installation view at Galerie Kluser, Munich, 2016, photo credits of Galerie Kluser
KAZIMIR MALEVICH, at Fundación Proa, Buenos Aires, Argentina
On view through 11 December 2016
In conjunction with the State Russian Museum, this exhibition offers an unprecedented glimpse at the life and work of the founder of Suprematism. Works by Malevich on display include paintings from throughout his career, sculptures, porcelains, examples of his famous costumes from the play Victory Over the Sun and several architectons.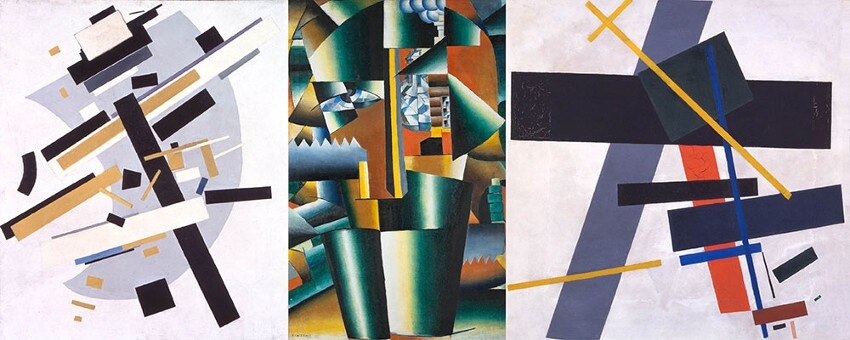 Kazimir Malevich - artworks, photo via Fundacion Proa
Featured image: Jeremy Annear - Random Geometry (Light Earth), oil on canvas, 2015, photo credits of the artist and Denise Yapp Contemporary Art
By Phillip Barcio