Blog Home
Buy The Very Best Of European Abstract Art Today
Apr 17, 2020
From its beginnings in the 1900s, abstract art was a genuinely European phenomenon that heralded profuse possibilities that emerged from a rejection of representation as a passive mirroring of things. Propelled by the modern avant-garde art and undaunted attempts by - among others - Fauvist, Cubist and Futurist to abandon representational elements, the pure abstraction triumphantly emerged unfolding in many divergent directions. However, the frightening signs of ascending fascism disrupted the thriving European abstract art. Classified as a degenerative art, abstract art was vilified and abstract artists were forced to flee soon-to-be-destroyed Europe. This resulted in a broken genealogy of European abstract art that was never repaired. When, in the aftermath of WWII, Abstract Expressionism started to gain traction, art critic Clement Greenberg described it as the most advanced form of abstract art that delivered what Europeans failed to do. According to Greenberg, European abstract paintings were giving the impression of three-dimensional space on canvas thus still mimicking the outside, natural world. With the Cold War agenda dictating art policies, abstract art returned to Europe in 1958/9 through MoMA's The New American Painting exhibition. In today's globalized world the geographical references seem to matter less than ever before. But, for many Europe is more than a geographic signifier and refers to legacy, style, movement and/or inspiration. Our weekly selection of today's European abstract art builds on that fascinating lineage - to learn more, please, scroll below!


Anthony Frost - Mirror Man
Mirror Man is the most skillful demonstration of Frost's unique blending of painting and collage. He forms abstract shapes out of Hessian scrim, sacking, cloth, and vegetable netting; arranges them in layers and paints the shapes with vivid colors. His technique is brisk, unreflected and unorthodox as he allows his instinct and intuition to take over the creative process. Frost is an English abstract artist, son of the famous Sir Terry Frost, whose vibrant, colorful paintings and prints exhibit the raw energy and freedom of rock music. He lives and works in Cornwall.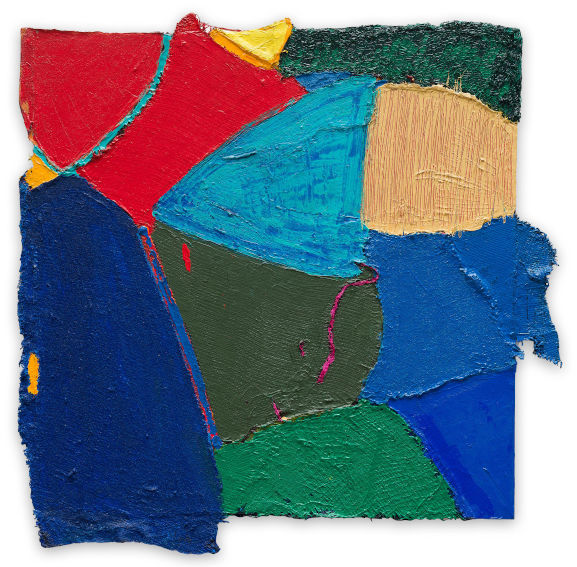 Anthony Frost - Mirror Man, 2011. Acrylic and mixed media on canvas. 76.2 x 76.2 cm.
Daniel Göttin - Untitled 3 (K3)
This piece belongs to a group of 12 similar wall objects consisting of color lacquered MDF. This is a free physical modification from the line crossing section of Göttin's installation Network - an irregular grid structure that tends in different directions. Untitled 3 (K3) reveals Göttin's persistent interest, inspired by Minimal Art, Concrete Art, and Conceptual Art, in the subjectivity of perception through which he encourages the viewer to decipher the iterative nature of his work. Daniel Göttin is a Swiss artist whose work is divided between site-specific work and colored or painted objects for walls. He lives and works in Basel.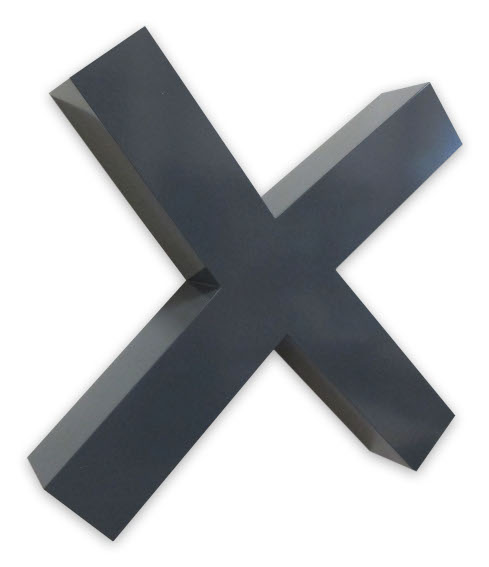 Daniel Göttin - Untitled 3 (K3), 2011. Lacquer on MDF. 54 x 55 x 10 cm.
Claude Tétot - Untitled 1
Untitled 1 exemplifies Tétot's directness that disrupts our usual thinking about the surrounding reality and is prompted by brutal contrast between its elements. Shapes stemming from different and often distant registers underline his visual language of complementary contradictions that resolve in unforeseen harmonies. His poetics of unity is expressed by these obvious disharmonies as he delves into contemplation of what chaos and order intrinsically are. Tétot is a French abstract artist whose work expresses harmony in disharmony. Tétot was born in 1960 in Angoulême, in southwestern France, and today lives and works in Savins, south of Paris.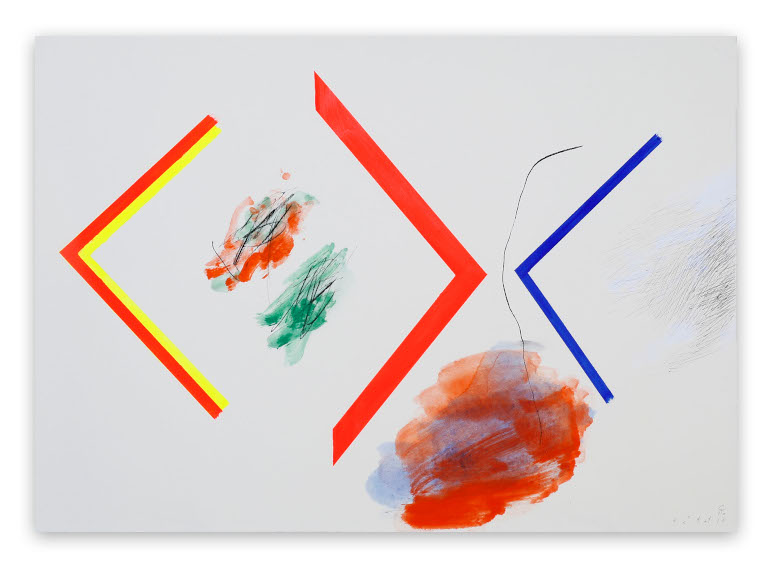 Claude Tétot - Untitled 1, 2017. Oil and acrylic on paper. 35 x 50 cm.
Harald Kröner - Cut 39
Part of the Cut series, this large work on paper, refers to Kröner's signature technique that is inspired by film editing as each work is produced from film-like paper strips. Two painted sheets of paper - a large background paper and lighter, semi-transparent one cut into strips - converge in complete randomness. Navigating through this randomness Kröner seeks to find the balance between chance/control and chaos/order and inspire the viewer to offer his/her own interpretation. Kröner is a German artist who could be described as "paper artist", producing essentially works on paper and collages. His work involves also public installations. He lives and works in Pforzheim, Germany.
Harald Kröner - Cut 39, 2018. Ink, lacquer, cutting, collage on paper. 80 x 190 x 3 cm.
Martin Reyna - Le Bois
Part of a polyptych made of nine elements, Le Bois embodies Reyna's fascination with landscape, architecture, and light. The diluted ink and compelling gestures allow the colors to dissipate and fuse erratically. Drips and pours, along with energetic brushstrokes add a metaphysical inkling while vibrant colors create a dichotomy of spatial perspective clearly visible in his polyptych work like Le Bois. Reyna is an Argentinian-born abstract painter living in Paris, France. His gestural abstract paintings delight the eye and activate the mind with their luminous color relationships and deft explorations of perspective and space.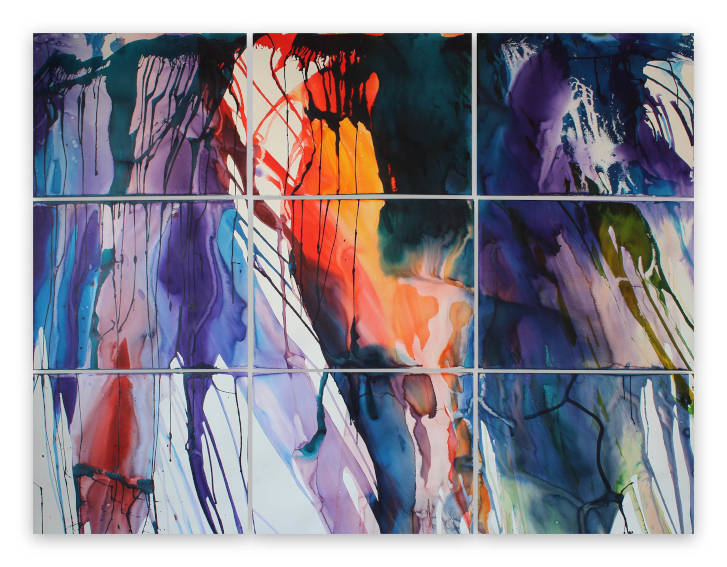 Martin Reyna - Le Bois, 2015. Ink on paper. 150 x 200 cm.
Jesús Perea - M271
This digital creation printed on Hahnemuhle photo rag illustrates Perea's exploration into the rational structure(s) that underlines the unpredicted and affective nature of intelligence. M271 synthesizes the world of reason and the world of emotions in an expressive and persuasive graphic abstraction. Situated between the geometric and biomorphic, a mathematical beauty of nature emerges revealing the mysteries of both the structure and expression. Perea is a multidisciplinary abstract artist living and working in Madrid, Spain. Perea is a member of the contemporary abstract art collective Mother Universe.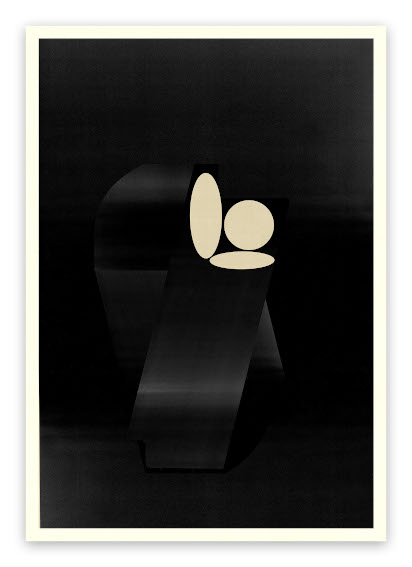 Jesús Perea - M271, 2017. Digital creation, printed on Hahnemuhle Photo Rag de 308 gr. 100 x 70 cm.
Jeremy Annear - Ideas Series (Eclipse II)
The latest from Annear, Ideas Series (Eclipse II), is inspired by the Cornish nature with the rhythms and cascading contrasts of landscape and seascape. The soothing harmony emanates from his relief-like layers and complex surface textures, as his calming earth tones and raw primary colors convincingly refer to nature. The purity of his form, construction, and composition discloses his unique precision and aesthetic affinities. Annear is an English painter who was introduced to St Ives modernism in his early formative years. He lives and works in Cornwall.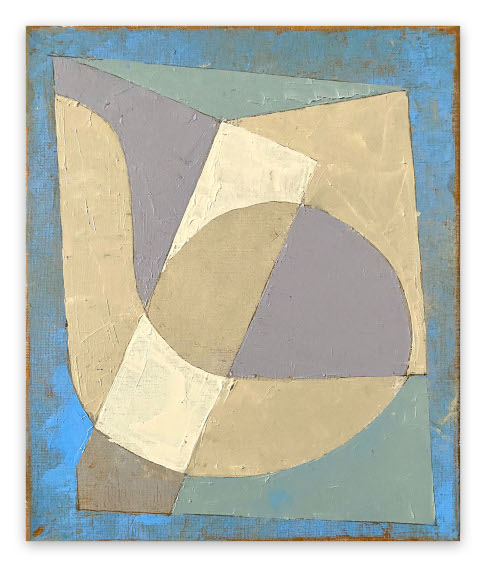 Jeremy Annear - Ideas Series (Eclipse II), 2020. Oil on canvas. 30 x 25 cm.
Daniela Schweinsberg - A Breath of Summer V
This work, exclusive to IdeelArt and part of A Breath of Summer series, is a galvanizing layered painting that showcases Schweinsberg's fathomless emotional depth. She applies different techniques to emphasizes the simultaneously chaotic and harmonious nature of beauty. Her powerful work results from her unrushed and intuitive approach as her robust brushwork and limited palette reveal her emotionally driven creative process. Schweinsberg is a German abstract artist whose lyrical paintings derive their raucous power from a mix of raw emotion, vibrant color, and layers of energetic brushstrokes. She lives and works in Frankfurt, Germany.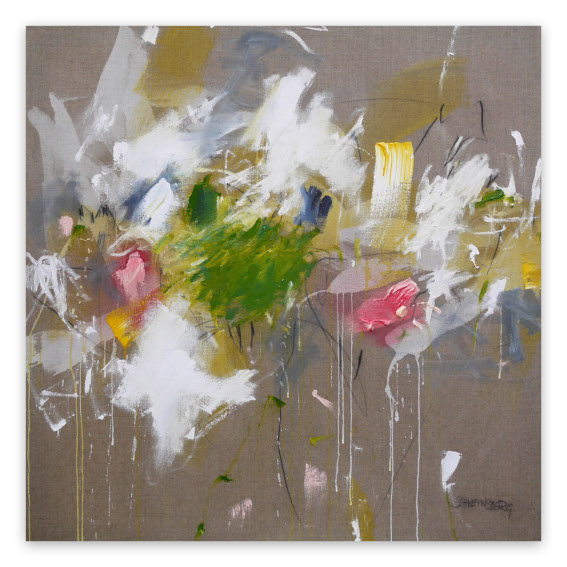 Daniela Schweinsberg - A Breath of Summer V, 2019. Acrylic/mixed media on linen. 100 x 100 x 2 cm.
Greet Helsen - Early Bloom
Early Bloom is Helsen's most recent acrylic on canvas that captures the transparency of watercolor paint meticulously uncovering the perplexity of nature. The shimmering color areas are transparent and emphasized by skillful ink lines and white reflecting fields of color. This work radiates its ethereal essence as diluted pigments and alluring details in the surfaces add to its lightness and elegance. Helsen is a Belgian artist who is inspired by nature, drawing abstract landscapes and using acrylic like watercolor. She lives and works in Switzerland.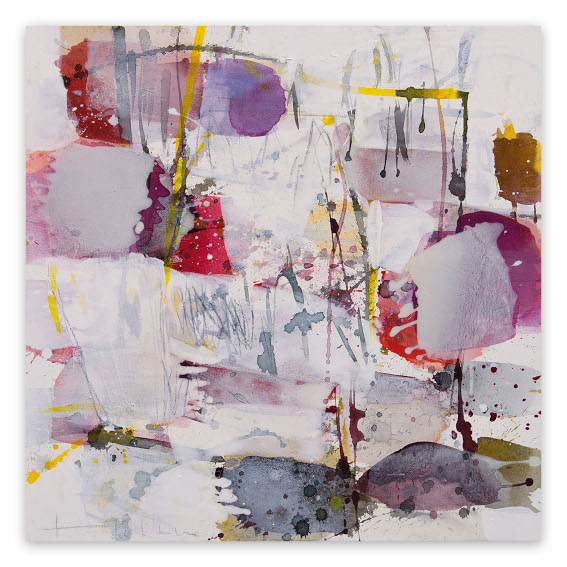 Greet Helsen - Early Bloom, 2020. Acrylic on canvas. 60 x 60 cm.
Pierre Muckensturm - 191J24019
191J24019 reveals Muckensturm's infatuation with constancy and temporality revealed through an unsettling dichotomy between a repetitive and cyclical nature of time and singular, isolated events that are disrupting that harmony. Printmaking, which he added to his oeuvre in 2010, allowed him to further explore time and perspective and this engraving on zinc materializes calmness, constancy, and temporality nourished by his superior talent and all-encompassing insights. Muckensturm is a French abstract painter and printmaker whose visual language is one of harmony, calmness, and timelessness. Born in Strasbourg, France, he currently lives and works in Colmar.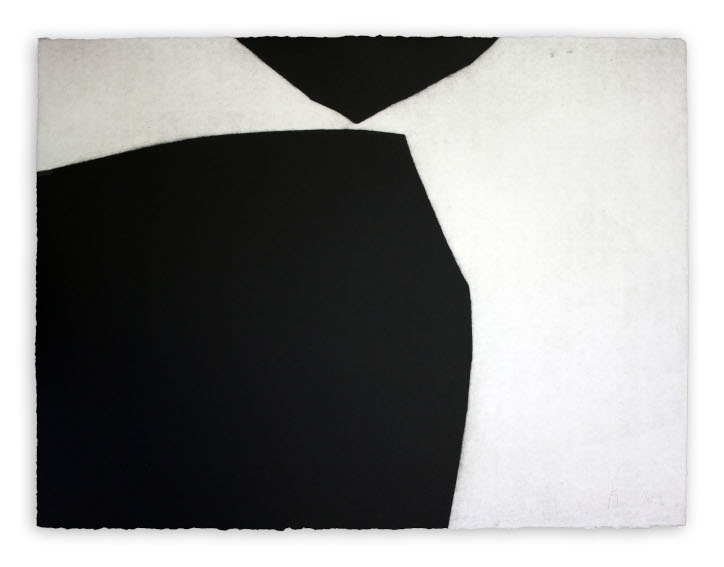 Pierre Muckensturm - 191J24019, 2019. Engraving / carborundum on zinc printed on BKF paper 250 g. 56 x 76 cm.


Featured image: Jesús Perea - M271, 2017, installation view.
By Jovana Vuković