Blog Home
The Week in Abstract Art – Immerse Yourself
Dec 1, 2016
Sometimes we just want to completely inundate our senses with art. It is like a form of immersion therapy, through which we forget our troubles by focusing intently on a something we love. Sometimes art immersion can ensue from a retrospective of a beloved artist. Other times it can come from a massive group exhibition related to a single movement or an overarching theme. Or it could come in the form of an entire museum dedicated to one artist, like the Clyfford Still Museum in Denver we recently wrote about. One of the more unusual immersive art experiences we recently had came compliments of YouTube, in the form of a video posted by the Dali Museum in St. Petersburg, Florida. The Dreams of Dalí: 360º Video offers a computer rendered journey through a painting Salvador Dalí finished in 1935 called Archaeological Reminiscence of Millet's Angelus. The painting is a haunting, dreamlike evocation of an earlier, equally haunting 1859 painting by Jean-François Millet called El Ángelus. The video is less haunting but still cool. It also takes some funny liberties, but superfans will probably not care. And if you are in the mood for an even more immersive, in-person art experience, here are five current immersive abstract art exhibitions guaranteed to inundate your senses with art.
Robert Rauschenberg, retrospective, at Tate Modern, London
On view now through 2 April 2017
This is the first retrospective of the work of Robert Rauschenberg since the artist died in 2008. Featuring a remarkable selection of works, many of which are rarely loaned out, this exhibition spans six decades, highlighting the monumental effect Rauschenberg had on art in the second half of the 20th Century, as well as on contemporary art today.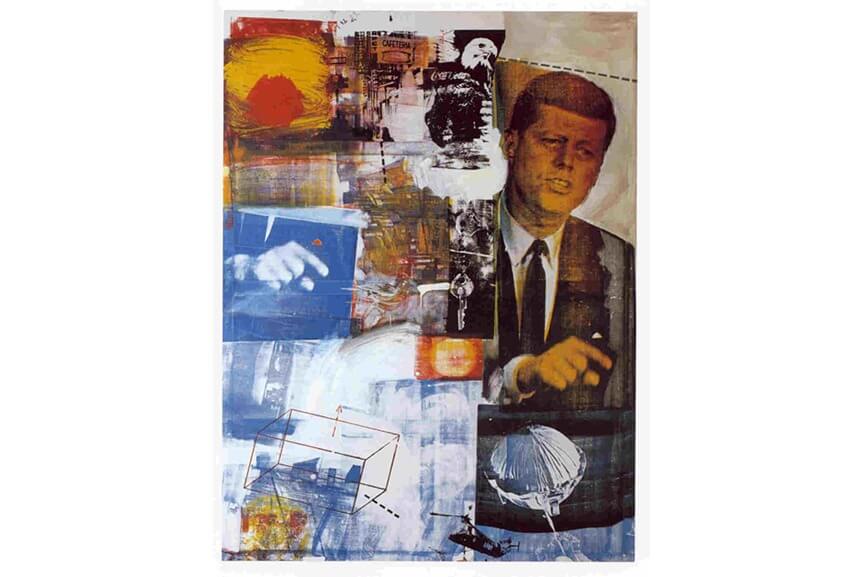 Robert Rauschenberg - buffalo II, 1964
Cy Twombly, retrospective, at Centre Pompidou, Paris
On view now through 24 April 2017
This immersive retrospective includes more than 140 works by the American artist Cy Twombly. The exhibition is presented in chronological order, following the career of the artist from the 1960s into the 2000s. It includes paintings, drawings, sculptures and photographs, many of which have never been shown before in France.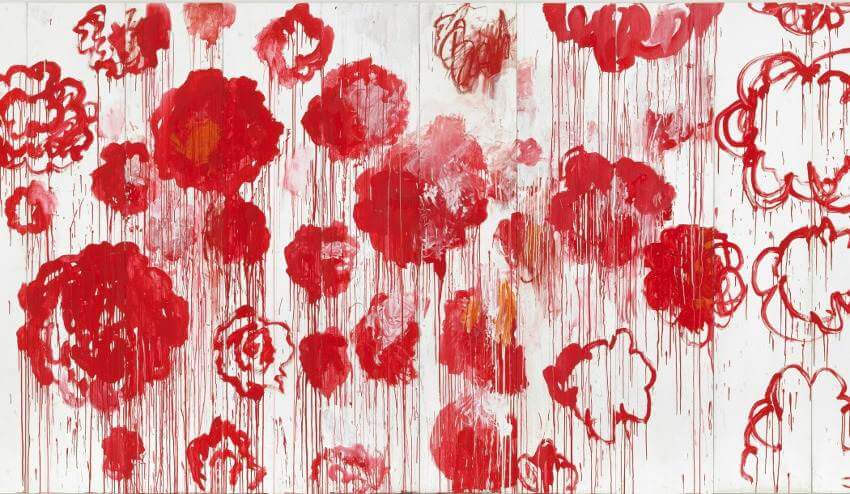 Cy Twombly - Blooming, 2001-2008, photo credits of Cy Twombly Foundation
Takashi Murakami: Learning the Magic of Painting, at Galerie Perrotin, Paris
On view now through 23 December 2016
This exhibition encompasses all three Paris locations of Galerie Perrotin. On view are more than 40 works by the Japanese artist Takashi Murakami exploring the full breadth of his oeuvre, which seamlessly flows between symbolism, abstraction, figuration and dreamlike mysticism in an explosive personal style.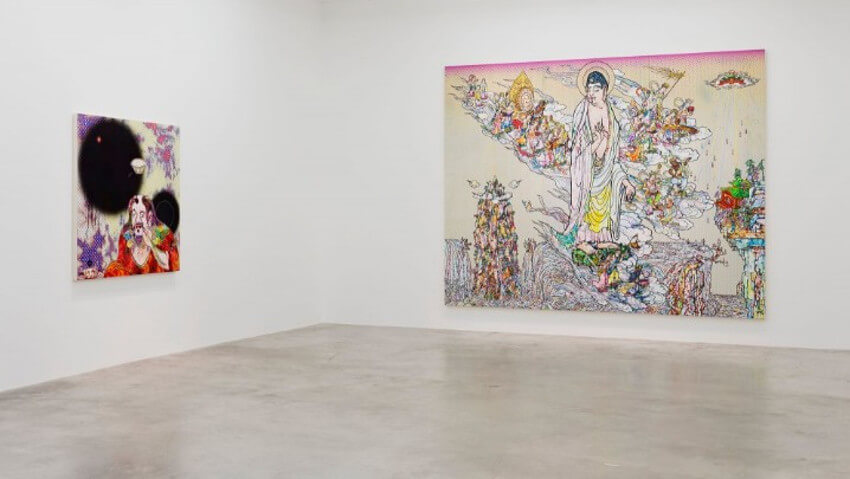 Takashi Murakami - installation view, photo credits of Takashi Murakami-Kaikai Kiki Co, via Galerie Perrotin
SURREAL / UNREAL, at Jack Rutberg Fine Arts, Los Angeles
On view now through 24 December 2016
This group exhibition features more than 100 paintings, sculptures, prints and drawings by Surrealist artists and those they inspired. Covering the 1930s to the present day, works are included by Karel Appel, Alexander Calder, Claire Falkenstein, Llyn Foulkes, David Hockney, Wifredo Lam, René Magritte, Joan Miró, Ed Ruscha, Dorothea Tanning and dozens of others.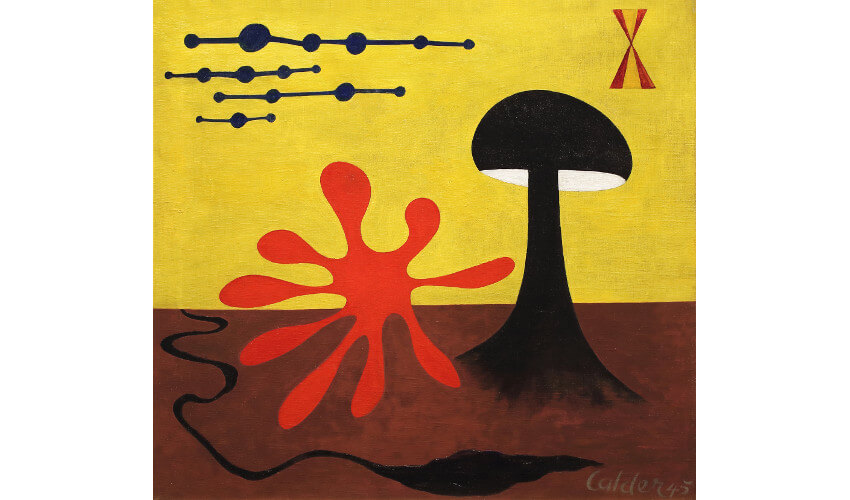 Alexander Cadler - Untitled, 1945, oil on canvas, photo credits of Jack Rutberg Fine Arts
Cosmic Connections, at TOTAH, New York
On view now through 18 December 2016
This exhibition features the work of dozens of the most influential artists of the past century, including Agnes Martin, Alighiero Boetti, Edward Hopper, Wim Wenders, Max Ernst, Roberto Matta, Mel Bochner and Yves Tanguy. The exhibition revolves around the idea that the works are connected in a cosmic, metaphysical way, or as the curator says, "united by this singular quality – the essential grace that connects one with the universe in a strange, intense light."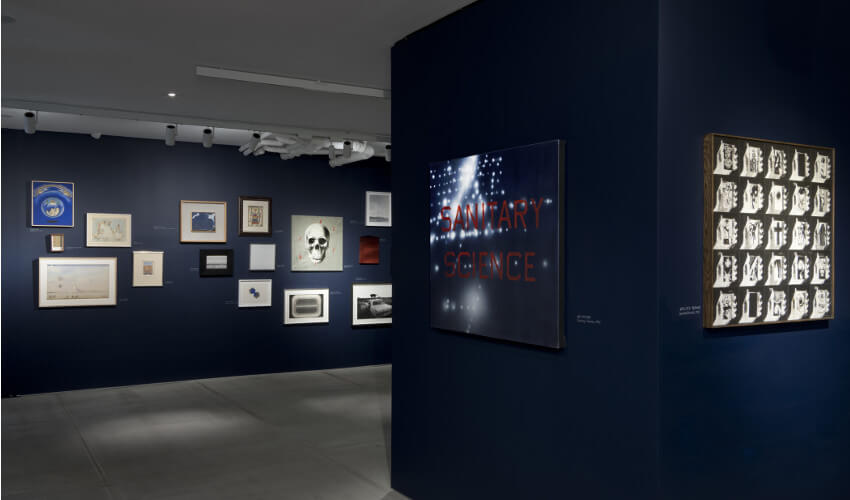 Cosmic Connections - installation view, 2016, photo credits of David Totah
Featured image: Salvador Dali - Archeological Reminiscence of Millet's Angelus (detail), photo credits of Salvador Dali Foundation
By Phillip Barcio