Blog Home
The Week in Abstract Art - Group Dynamics
Aug 17, 2016
Often when the future first presents itself it is unrecognizable. We stare it right in the face and have no idea what it is or what it means. In the art world, we have a name for those among us who see, anticipate, understand and even create the shape of things to come. We call them the avant-garde. From the military meaning "advance guard," the term refers to front line soldiers: the first to confront whatever challenges the rest of us will eventually face. One of the best ways curators and gallerists have developed to disseminate current transmissions from the avant-garde is to have a group exhibition. By pulling together work from a multitude of contemporary artists we can begin to formulate a glimpse of modernity's mindset, to contextualize the visual alphabet of today's visionaries and assemble a better understanding of the larger conversations occurring in their work. This week, in hopes of increasing our understanding of how artists help nudge us forward in time, we highlight four current avant-garde group exhibitions, some featuring work from the avant-garde of the past and some from that of today.
FORTY, at MoMA PS1, Long Island City, NY
On view through 28 August 2016
The most important factor for the creation of avant-garde art is to have the ability to experiment. MoMA PS1 has been on the forefront of contemporary art experimentation since they held their first exhibition in their non-profit exhibition space in 1976. The show Forty celebrates the 40th anniversary of that first groundbreaking exhibition. Organized by Alanna Heiss, PS1's founder, it features work from 40 artists who were at the forefront of the alternative art space movement and who played a role in the early days of the gallery.
Postwar New York: Capital of the Avant-Garde, Acquavella Galleries, New York, NY
On view through 30 September 2016
Acquavella Galleries has been in operation for nearly 100 years. In the 1980s the gallery started collecting important work from members of the post-war avant-garde. This intimate exhibition features works by some of the most innovative post-war abstract avant-garde artists in their collection, including Kenneth Noland, Hans Hoffman and Claes Oldenburg.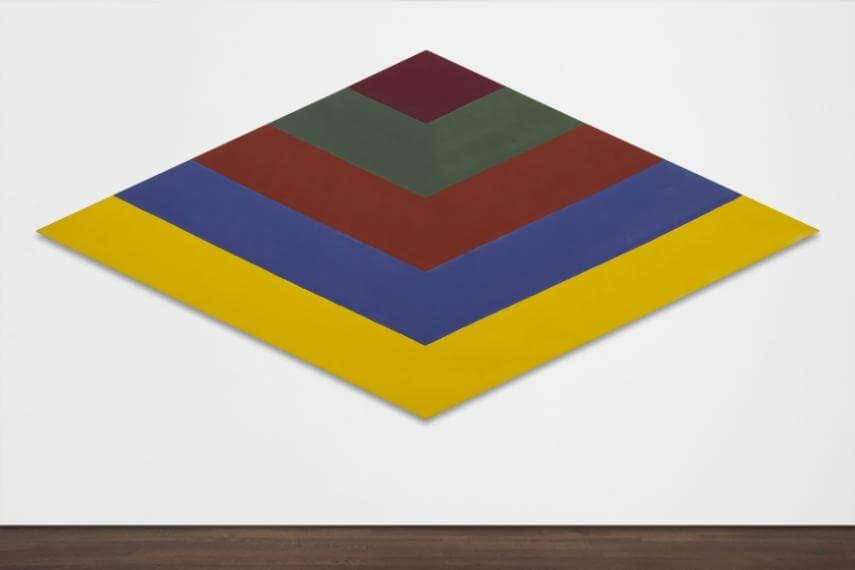 Kenneth Noland - Mach II, 1964, acrylic resin on canvas, 98 x 208 inches
Painting as Neo Avant-Garde, Jerome Zodo Gallery, London
On view through 30 September 2016
For this exhibition, London's Jerome Zodo Gallery has pulled together an assortment of works from the leading artists of what has come to be called the Neo Avant-Garde, a period in post war Europe stretching roughly from the late 1940s to the late 1970s. On view are selections from some of the most forward-thinking artists of the past century, including Lucio Fontana, Gerhard Richter and Arman.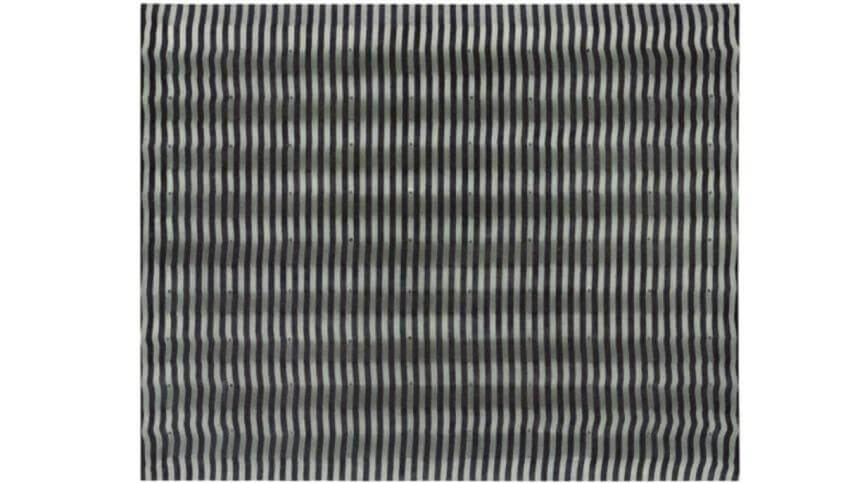 Enrico Castellani - Untitled (Stripped Surface), 1961
O / U, an exhibition in two parts, at P! and Room East, New York, NY
On view through 20 August 2016
The title of this show refers to "over / under," a phrase with connotations ranging from gambling, to politics, to sexuality and beyond. Featuring work from 25 contemporary avant-garde artists, this experimental exhibition/installation features unexpected and challenging aesthetic experiences that explore physical space, materials, mediums, production methods and the connection between figuration and abstraction in eye-opening ways.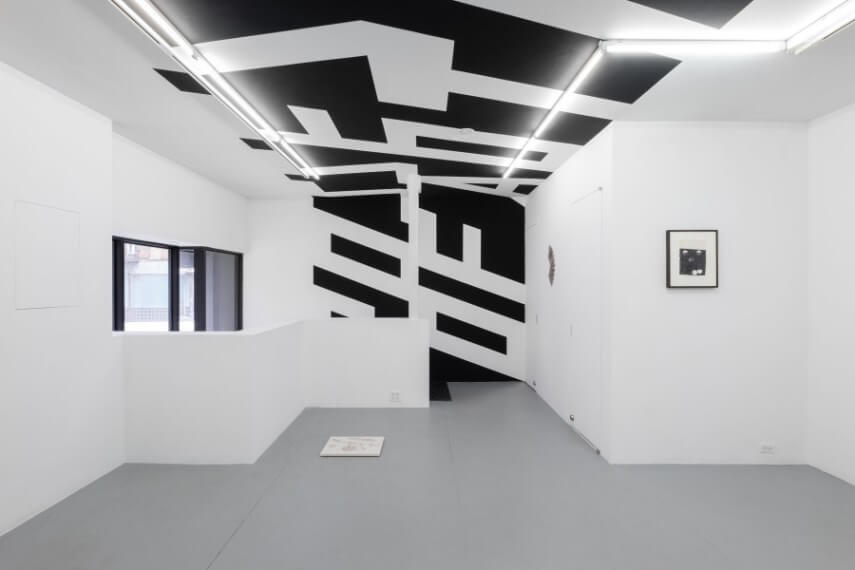 Installation view of O/U ROOM EAST, New York, 2016
Featured Image: Catherine Calmers - Food Chain