Blog Home
Why Art Critic Rosalind Krauss Is Still Crucial to Abstraction
Sep 20, 2017
Rosalind Krauss is considered by many artists, art educators, and art world professionals to be the most important art critic alive. And while it is undeniable that through her writings she has spread some of the most influential art theories of the past fifty years, for the life of me I cannot understand why she is labeled with that word: critic. According to my understanding of what she does, Krauss is not a critic. She is an anti-critic. She is someone who thinks deeply about art and writes about it, but who does not define the way the rest of us should value it. She is an art writer. She is an art advocate. She is an art defender. But criticism? Who needs it? Artists certainly have no use for criticism. The only thing an artist needs to hear is praise. Criticism is for the market. It is a way to maintain standards of taste. But there is no such thing as "good" art or "bad" art. The only thing art critics really end up doing is starting arguments, ruining fun, and limiting possibilities. They spread among the masses subjective and often unsubstantiated value judgments. They sway public opinion based on the opinions of a minority of one. But what Krauss has spent her life doing, in my opinion, is quite the opposite. She has expanded the possibilities of artists. She has challenged the status quo, and for more than five decades has continuously enlarged the way people feel empowered to look at, talk about, and write about art. As for myself, Krauss taught me through her writing that the most important thing I can do in the service of a work of art is describe it. She showed me that thoughtful, accurate description is the highest compliment I can give to an artist or an artwork, much higher than arriving at the judgment phase: saying something is "good," or that I "like" something. Taste is subjective. Judgment is manipulative. Accurate description demonstrates that one has respected the work enough to look closely at it, and to translate it honestly into plain language that everyone can understand.
The Young Rosalind Krauss
Rosalind Krauss was born in 1941 in Washington, D.C. Her father was a lawyer for the United States Department of Justice. He often took Rosalind to visit the National Gallery of Art. It was there that she began to develop the desire and the ability to talk intellectually about the value of Modern art. In a 2016 interview with Dylan Kerr for Artspace, Krauss recalled that her father was critical of Modern art. But even as a young woman she felt driven to defend the work. She had an idea that it was vital, and regularly advocated for it to her dad while touring the museum. "I adopted a certain militancy," she says, "for I had to try to convince my father that these modern works of art were not phony, that they were really important. This sharpened my desire to explain."
Enrolling at Wellesley College in 1958, she began what has become a lifelong scholarly career devoted to the idea of explaining the importance of art. She studied art history, and seriously began reading what other art writers had to say about the prevailing trends of the moment. It was a thrilling time for American art. Abstract Expressionism was at the height of its powers, and artists who were opposed to it or inspired by it were moving the American art landscape in a multitude of fascinating directions: Conceptual Art, Installation Art, Earth Works and Land Art, Performance Art, Light and Space Art, and Minimalism, just to name a handful. Krauss was astute and perceptive. Though a quick study of history, she also developed her own ideas about what she studied. And in the process she faced a harsh reality of the time: the narrow viewpoint of how it was acceptable to talk about art, and the small number of influential voices that defined it.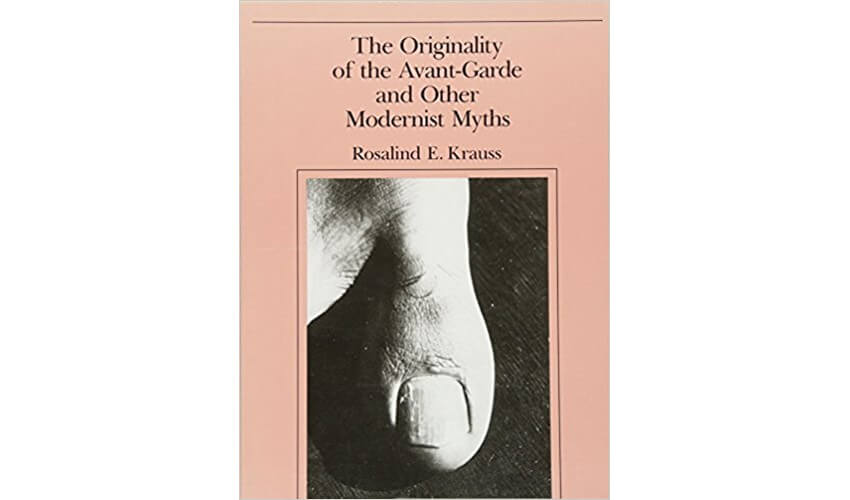 Rosalind Krauss - The Originality of the Avant-Garde and Other Modernist Myths (MIT Press), book cover
The Bergs
The two most influential art critics in the Mid-20th Century were Harold Rosenberg and Clement Greenberg. Clement Greenberg was responsible for making the careers of some of the most famous artists of the Post War period. He is most well known for championing white, male Abstract Expressionists like Jackson Pollock and Willem de Kooning, and for ignoring women and artists of color. The simplest way to describe the way Greenberg wrote about art is to say he was a formalist. He talked about paintings not in terms of their content, their narrative, or their cultural meaning. He talked about them in terms of color, line, shape, form, surface qualities and medium specificity.
Harold Rosenberg talked about art using different language than Clement Greenberg used. Rosenberg could most simply be described as a critic who focused on the poetic elements of art. He wrote about the ability of certain artists to make contemplative work, and wrote about the transcendent qualities of their art. Both Greenberg and Rosenberg were widely respected, and continue to be taken seriously today. To a large degree, they are heroes because they largely legitimized abstraction in the American consciousness. Each in his own way, these two critics taught Post War Americans that abstract art was bigger, deeper, and more complicated than it seemed to most people at the time. They raised abstraction to the same prestige as the realistic art that filled museums and history books. But in another way, both of these critics represented an old way of talking about art. They were engaging with it in a structured way rooted in the traditions of the past. They judged it and made value judgments based on agendas that played into the existing power structure of society, and in that way they limited what are could become.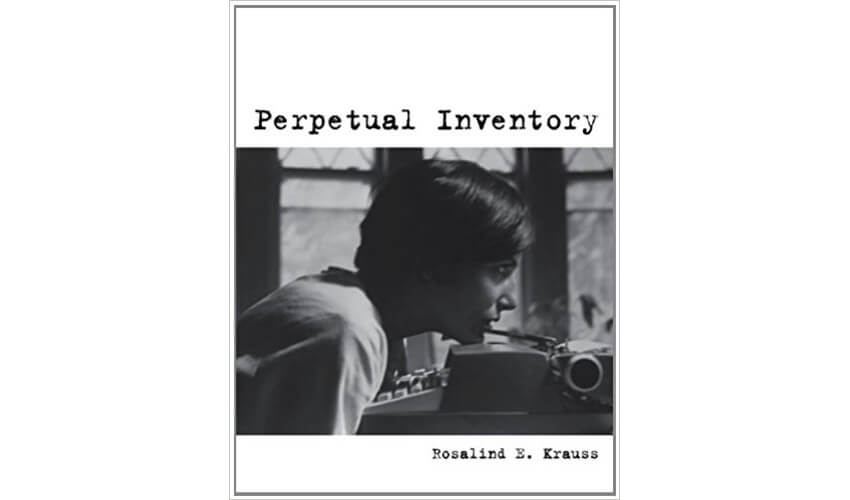 Rosalind Krauss - Perpetual Inventory (October Books), book cover
Post-Structuralist Art Writing
Following her graduation from Wellesley, Rosalind Krauss went to Harvard, from which she earned her Ph.D. in 1969. While still a student she began writing about art in Artforum. Initially, she had an affinity for the work of Clement Greenberg. But over time she came to embrace a Post-Structuralist point of view. Basically, Structuralism is the idea that the world can be understood in terms of identifiable, describable structures that in turn make everything else make sense. History is often talked about as a structured series of events that led inevitably to the world of today. A structuralist art critic believes every element of an artwork can be understood in terms of how it relates to an existing, structured system of thinking. And conversely, Post-Structuralism essentially challenges that idea.
Post-Structuralist art writing is not criticism in so much as it is not after some final judgment of a work of art. Post-Structuralism invites multiple interpretations. It advocates for individual evaluation. It rejects the authority of inherited structures. It advocates talking about things in ways that question the status quo. It acknowledges that historical social structures support a way of seeing and interacting with the world that fits in with the existing narratives of the power brokers. Post-Structuralists believe that by challenging those ways of seeing and interacting with the world, a more diverse, equitable, experimental and interesting world can emerge: one that ultimately will also be more true.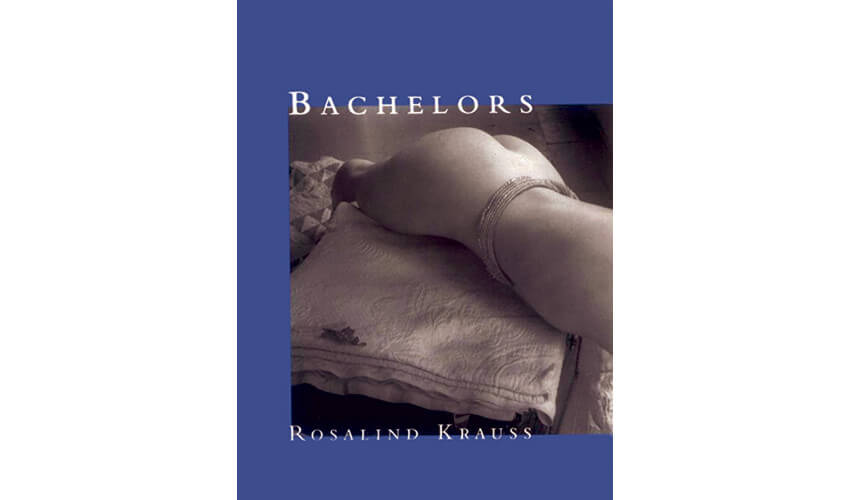 Rosalind Krauss - Bachelors, book cover
On the Grid
After ten years writing for Artforum, Rosalind Krauss left to co-found a new art journal with Annette Michelson, called October. The idea of October was to advance new ways of thinking about art. The journal was named after the month that marked the beginning of the Bolshevik Revolution. In the pages of October, Krauss has published her most influential art writing. In Volume 8, she published her essay Sculpture in the Expanded Field, which explained a vastly expanded viewpoint of sculpture. The essay described not a specific way to define sculpture, but rather began a conversation about finding a way of talking about plastic art tendencies without having to rigidly define what they are. This essay endures as a lifeline to experimental, multi-disciplinary artists today.
And in Volume 9 of October, Krauss published as essay called Grids, which is considered by many people today to be one of the most important 20th Century essays explaining abstraction. The essay explores the history of the use of grids in art, and contemplates the various ways artists have reduced their work to explorations of the grid. What is remarkable about the essay, in my opinion, is that despite being academically informed and highly descriptive, it is open and arrives at few conclusions. One generalization Krauss does arrive at is the idea that grids are ultimately symbolic. But as far as what they symbolize, that is left open. Krauss presents many examples, opening many possibilities, and backs them up with educated examples. But in the end she describes far more than she judges. And that, to me, is her greatest legacy. She opens the door for what might be next, and allows the future of art to unfold however it wants.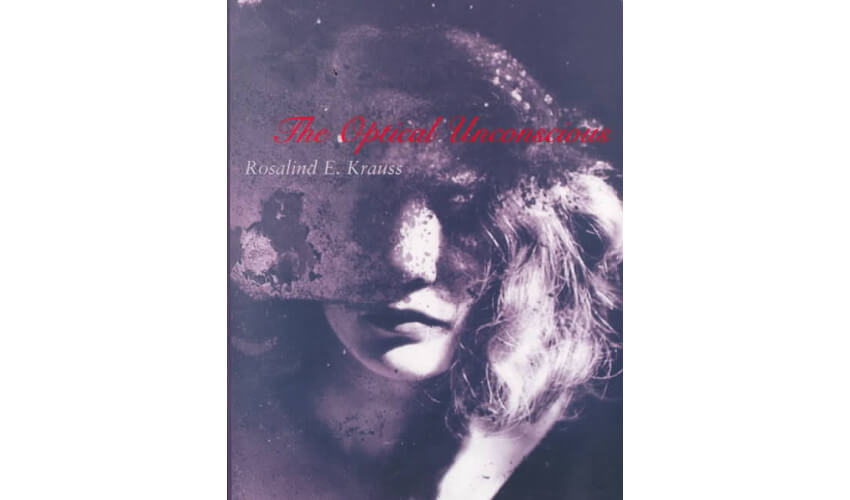 Rosalind Krauss - The Optical Unconscious, book cover
Featured image: Rosalind Krauss, photo by Judy Olausen, c.1978
By Phillip Barcio