Blog Home
Jessica Snow at Galleri Urbane
Nov 20, 2015
We are pleased to announce Jessica Snow's upcoming solo exhibition Refraction in the Line of Sight at Galleri Urbane in Dallas, Texas, USA.
Refraction in the Line of Sight
Jessica Snow is an American abstract artist whose paintings and drawings are distinguished by colourful and playful geometrics. A desire to make each new painting better than the last one continuously inspires the artist to make a painting that rests lightly in the world, a surface filled with metaphorical light, air, color, uplift and freedom.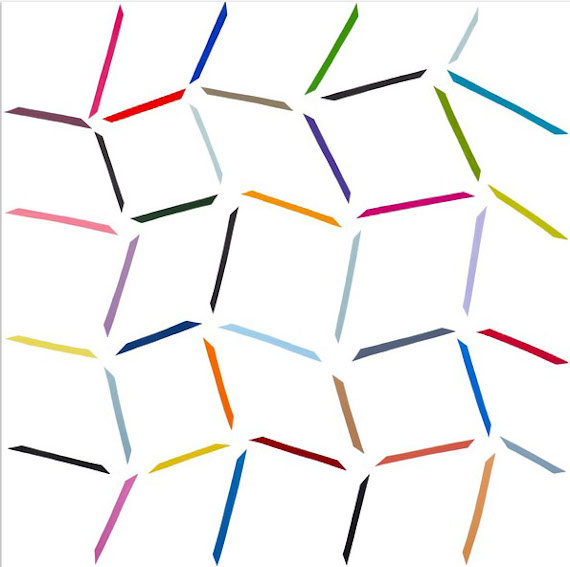 Jessica Snow - Angular Rhythm, 2015. Acrylic and oil on canvas. 50 × 50 in (127 × 127 cm). Galleri Urbane
The exhibition "Refraction in the Line of Sight" will showcase Snow's latest works including a tondo painting, providing a contrast to other angular artworks. Preview is on Saturday 21 November from 6:00 to 8:30 PM. The exhibition runs until 21 December. Click here for more information.
Featured image: Jessica Snow - Harmonia Mundi, 2015. Acrylic and oil on canvas. 28 × 68 in (71.1 × 172.7 cm). Galleri Urbane
All images used for illustrative purposes only