Blog Home
Abstract Artists Triumph in Spring Auction Season
May 17, 2016
Evidently celebrations are in motion (pun intended) for the 40th anniversary of the death of the kinetic abstract artist Alexander Calder, who passed away 11 November 1976. More than 30 of Calder's works sold at New York's spring art auctions in the past two weeks, with several of his mobiles fetching prices in the $2-5 Million range. In general, abstract artworks of all kinds are selling well so far this year, maintaining last year's positive momentum. Overall, abstraction accounted for 44% of all works sold at the Christies, Sotheby's and Phillips New York spring auctions this month.
Blue Chip Domination
As would be expected, the biggest prices so far this season came at Christie's and Sotheby's New York evening sales, both held on the night of 11 May. An untitled work by Jean-Michel Basquiat topped all comers, fetching just over $57 Million. One of last year's biggest performers, Cy Twombly, continued to bring in huge numbers, though the $36.6 Million his Untitled (New York City) fetched at this year's Sotheby's Contemporary Art Evening Auction, and the $15 Million earned by his Untitled (Bacchus 1st Version V) pale a bit in comparison to the $70 Million one of his works garnered at the end of 2015.
Following behind Basquiat, Clyfford Still and Mark Rothko rounded off the biggest prices at Christie's Post-War and Contemporary Art Evening Sale. Still's 1948 oil painting titled PH-234 brought in $28 Million ($7 Million below the high estimate for the piece). And Rothko's No. 17 color field from 1957 fetched $32.6 Million ($8 Million below the high estimate for the piece).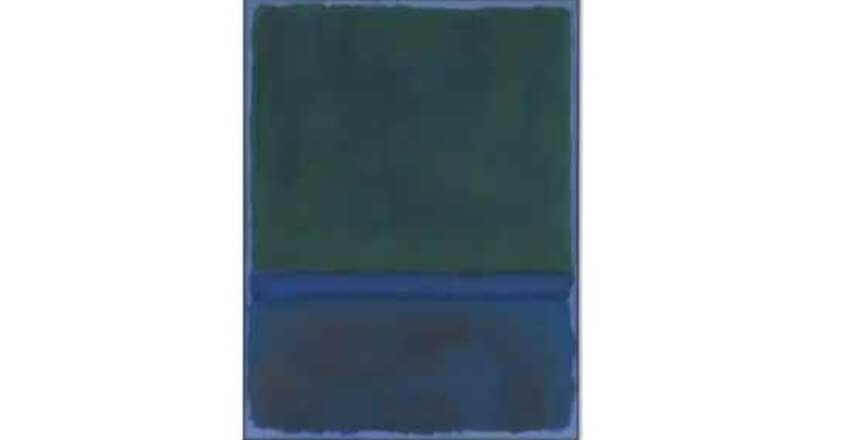 Mark Rothko - No. 17, 1957, Oil on canvas, 91 1/2 x 69 1/2 in.

Yayoi Kusama - Infinity Nets, 2002, Acrylic on canvasm 51 1/2 x 63 3/4 in.
Female Abstract Painters Outperformed Estimates
While several blue chip male abstractionists struggled to hit their auction estimates, some of the heaviest hitting female abstractionists outperformed expectations. Agnes Martin's 1965 oil painting Orange Grove sold for $10.6 Million, crushing its high estimate of $8.5 Million. And Joan Mitchell, who had multiple works sell in the million-plus range, pulled in $9.8 Million for her 1969 oil painting Noon, which had a high pre-auction estimate of only $7 Million. Also beating expectations, Helen Frankenthaler's Arriving in Africa sold for $1.06 Million, $200K higher than expected. A major presence this spring was the venerable Yayoi Kusama, who has a major retrospective touring the US later this year. She had half a dozen or so works sell, with one of her famous Infinity Nets bringing in more than $1.5 Million, destroying its pre-auction estimate by 50%.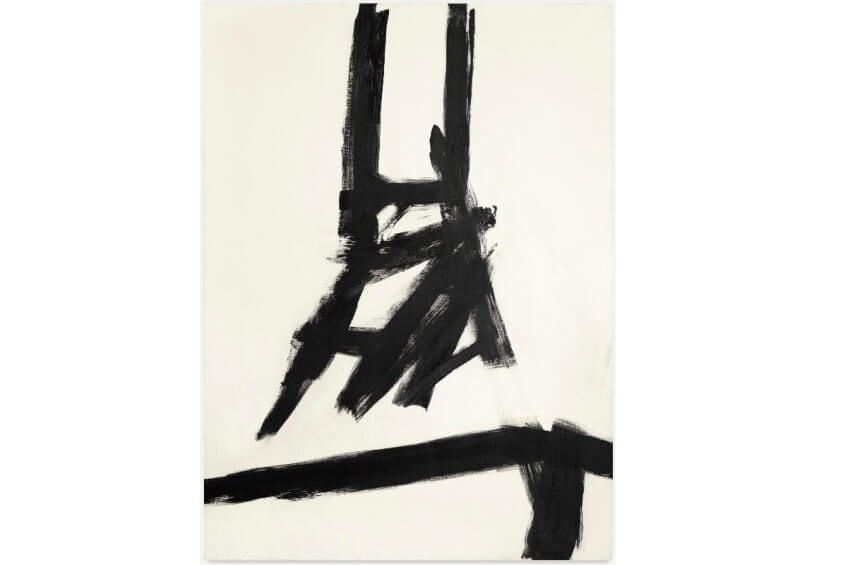 Franz Kline - ELIZABETH, 1961, Oil on canvas, 79 by 59 in.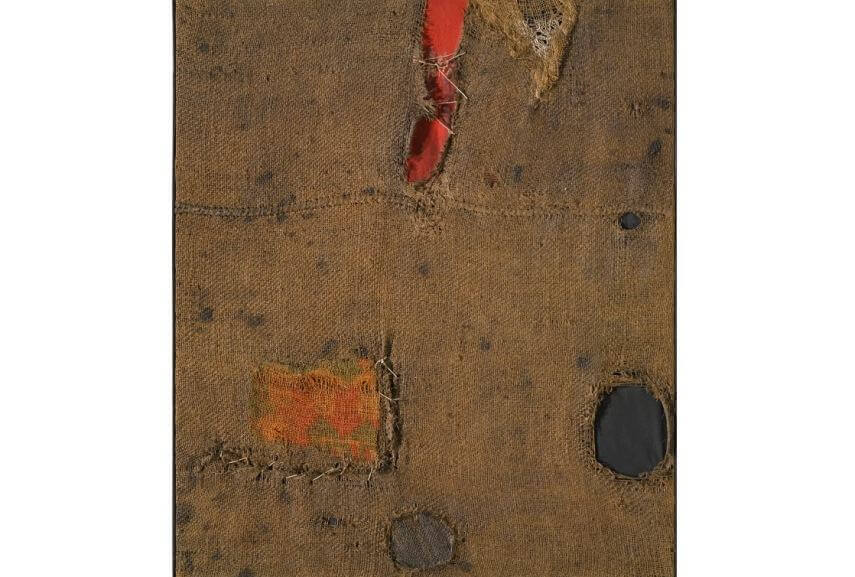 Alberto Burri - Sacco, 1954, Oil and burlap on canvas, 39 3/4 by 34 1/4 in.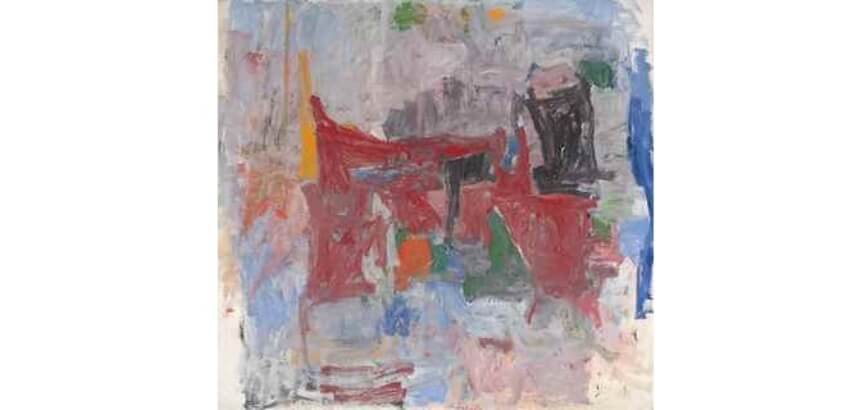 Philip Guston - Branch, 1958, Oil on canvas, 71 7/8 x 76 in.
Other Spring Auction Highlights
Across the board, big name abstract painters performed exceptionally well. Robert Ryman's 2002 monochromatic Venue pulled in $9.3 Million. Sam Francis's 1957 oil painting Summer #1 brought in $11.8 Million. Franz Kline's iconic Elizabeth sold for $7.9 Million. And the much beloved Alberto Burri's 1954 burlap work Sacco sold for $7.3 Million. The painter Frank Stella had numerous works sell, with his 1961 oil painting For Picabia topping that list at just over $2 Million.
Other names deserving of a mention include Mark Bradford, who had two recent works (one from 2009 and one from 2012) sell at or above the $3 Million mark, and Brice Marden, who's 1972-74 triptych Star (for Patti Smith) sold for just under $6 Million. And though not reflective of the biggest price tag of the season, a big surprise was Philip Guston's 1958 oil painting Branch. The work had a pre-auction high estimate of just $800,000, which it crushed, bringing in more than $1.8 Million.
Featured Image: Cy Twombly - Untitled (New York City), 1968, Oil based house paint and wax crayon on canvas, 60 by 68 1/8 in., Sold for $36,650,000