Blog Home
Abstract Expressionism - Art Exhibition at the Royal Academy
Sep 27, 2016
Few Modernist art movements have proved, over time, to be as popular and influential as Abstract Expressionism. Art critic Robert Coates coined the term Abstract Expressionism in 1946 to describe the raw, abstract, emotional style he saw emerging in the work of the generation of New York artists coming to maturity following World War II. That generation included, among others, Arshile Gorky, Willem de Kooning, Jackson Pollock, Mark Rothko, Philip Guston, Lee Krasner and Joan Mitchell. It took until 1959, three years after Jackson Pollock died in a car accident, for the first major exhibition of Abstract Expressionist art to come to Europe, appearing at the Tate Gallery in London. And there was not another one since. Until now. On 24 September, the Royal Academy in London opened Abstract Expressionism, a comprehensive exhibition featuring a stunning assortment of works from this transformative generation of artists. IdeelArt had the pleasure of touring this monumental exhibition when it opened, and we were thrilled by what we saw.
Iconic Abstract Expressionist Art
The exhibition opens with a selection of some early works by key members of the Abstract Expressionists. This welcome and fascinating introduction is even more fun to revisit after seeing the rest of the show, as it offers an intimate glimpse at the evolution of style we see in the later work of these artists. The rest of the exhibition unfolds in a casual fashion, offering individual galleries organized with a theme. Some are dedicated to a single artist, such as Arshile Gorky, whose revered Water of the Flowery Mill is on display.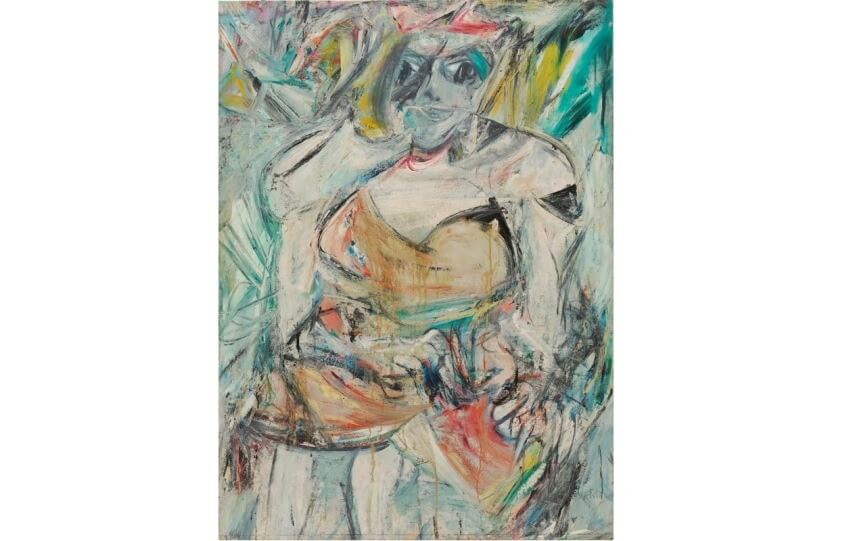 Willem De Kooning - Woman II, 1952. Oil, enamel and charcoal on canvas. 149.9 x 109.3 cm. The Museum of Modern Art, New York. Gift of Blanchette Hooker Rockefeller, 1995. © 2016 The Willem de Kooning Foundation / Artists Rights Society (ARS), New York and DACS, London 2016. Digital image © 2016 The Museum of Modern Art, New York/Scala, Florence
Other solo spaces are devoted to Mark Rothko, Willem de Kooning and Clyfford Still, three Abstract Expressionists whose unique aesthetic approaches demonstrate the incredible breadth of the movement. Shown together in one of the galleries are works by Barnett Newman and Ad Reinhardt. The ways these two explored form and color stands apart from many of their contemporaries, and yet when viewed together their contribution to the overall exhibition adds a fascinating contemplative level to our understanding of the evolution of the movement.
Action and Gestures
The heftiest piece of real estate in the exhibition is given to Jackson Pollock, which is no surprise considering one of his paintings on display is Mural. Pollock painted Mural in 1943, commissioned by Peggy Guggenheim to be hung in her new townhome. It is the biggest canvas Pollock ever created, and it is considered his most important work since it represents the crystallization of his mature style. It is worth coming to this exhibition for this gallery alone, as it also contains Blue Poles, another seminal Pollock work, which was painted near the end of his life and represents the culmination of his genius.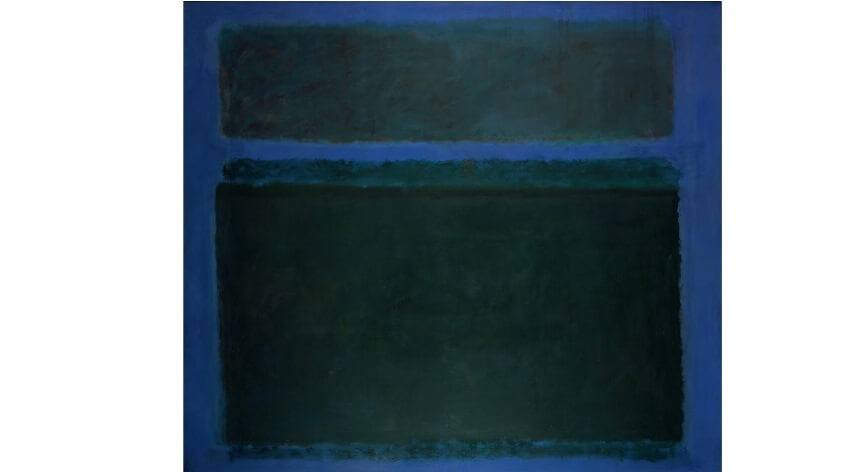 Mark Rothko - No. 15, 1957. Oil on canvas. 261.6 x 295.9 cm. Private collection, New York. © 1998 Kate Rothko Prizel & Christopher Rothko ARS, NY and DACS, London
In many of the other galleries are fascinating selections of work examining various idiosyncrasies that helped define the movement. With names like Darkness Visible and The Violent Mark they explore various approaches shared by Abstract Expressionist artists despite their individualized styles. In one such gallery we were pleased to find supporting materials such as photographs and drawings, which added to our overall understanding of these artists. Especially thrilling was the rare selection of works by the sculptor David Smith, on display in the Annenberg Courtyard. The arrangement of works is suggestive of how Smith used to arrange them on his property in upstate New York.
The Full Story
In addition to the famous works on display in this exhibition, we were particularly pleased to see that the RA went to lengths to expand beyond the expected. When the Abstract Expressionists first exhibited in the UK the representation was incomplete. Prejudices from that earlier time either entirely excluded or greatly diminished the contribution of female and minority members of the movement. For this current exhibition the RA corrected this oversight, including important female Abstract Expressionists like Lee Krasner and Joan Mitchell as well as telling the story of Janet Sobel, the Ukrainian-American female painter who originated the drip painting style that Jackson Pollock made famous.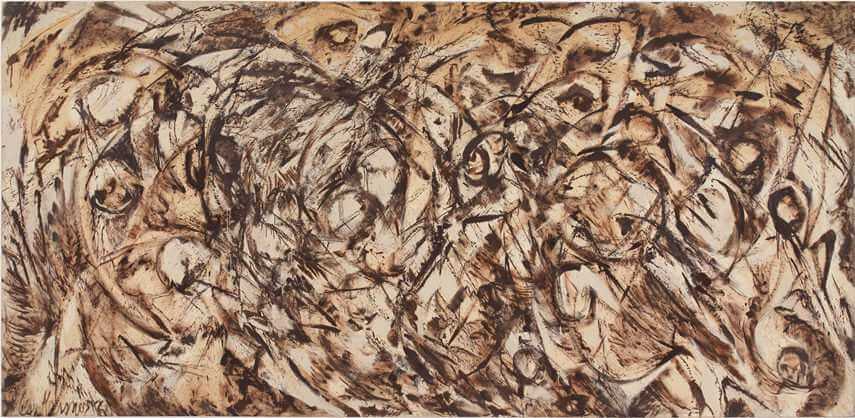 Lee Krasner - The Eye is the First Circle, 1960. Oil on canvas. 235.6 x 487.4 cm. Private collection. Courtesy Robert Miller Gallery, New York. © ARS, NY and DACS, London 2016
Also included is the stunning painting Metropolitan Crowd, by the Harlem-born African American painter Norman Lewis. In 1955, the New York Herald-Tribune touted another painting by Lewis as being one of the "most significant events" of that year in the realm of art. But despite his critical acclaim, and his unique and masterful aesthetic accomplishments, Lewis never received the same public acclaim or commercial success as his white contemporaries. It is powerful and significant, and overdue, to see these artists, especially Norman Lewis and Janet Sobel, included in this company of artists.
Abstract Expressionism is on view at the Royal Academy in London through 2 January 2017.
Featured Image: Arshile Gorky - Water of the Flowery Mill, 1944. Oil on canvas. 107.3 x 123.8 cm. The Metropolitan Museum of Art, New York. © ARS, NY and DACS, London 2016. Digital image © 2016. The Metropolitan Museum of Art/Art Resource/Scala, Florence
By Phillip Barcio