Blog Home
Give the Gift of Abstract Art This Christmas!
Dec 23, 2019
As the premier online gallerists for contemporary abstraction, we at IdeelArt are passionate about the meaning and beauty to be found in abstract art. It is an honor for us to be able to represent the work of some of the most dynamic and fascinating abstract artists working today. Today, we would like to take a moment to introduce you to the practices of just some of those wonderful artists. We hope you will take some time to discover their work and the work of the other artists we represent and let us help you give the gift of an original work of abstract art to someone you love this holiday season!
Paul Snell
Tasmania-born artist Paul Snell blends his fascination with color with a distinctive process-based method of his own creation. He begins by photographing a location or object that stands out to him because of its visual properties. He then decodes the visual information in that picture, translating the colors and patterns into a new abstract composition that evokes the feelings transmitted by the original subject. After printing the final image onto metallic paper, Snell mounts that Chromogenic print on Plexiglass to create a transcendent object with a dynamic, luminous material presence.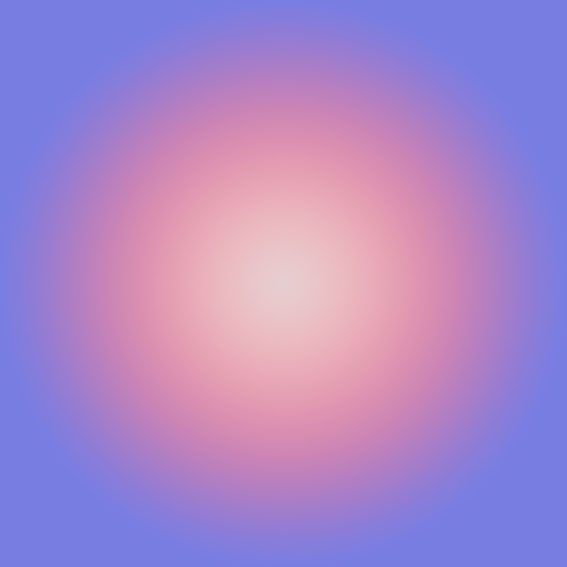 Paul Snell - Hover # 201909, 2019. Chromogenic Print face-mounted 3mm matt plexiglas. 80 x 80 cm.
Joanne Freeman
Painting with gouache on Khadi, a type of handmade cotton paper from India, American abstract artist Joanne Freeman creates reductive images that are defined by curved shapes, dynamic lines and gestural markings. Her aesthetic language places vivid colors against white backgrounds, resulting in compositions that blur the boundaries between flatness and illusionary space. The shapes in her work reference the architectural forms and symbols of the contemporary urban environments and are informed by the interplay of shadow and light. The work is inspired by a mixture of Bauhaus principles, Mid-Century design aesthetics and Minimalism.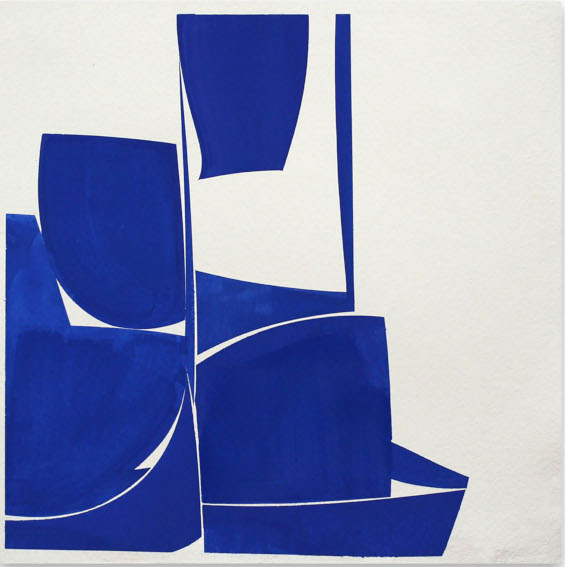 Joanne Freeman - Covers 24 Blue I Summer, 2016. Gouache on handmade Khadi paper. 61 x 61 cm.
Arvid Boecker
German abstract painter Arvid Boecker is fascinated with the passage of time. His deep, lush, painterly compositions are created slowly as layers of paint are added then scraped away, leaving traces of color and texture behind. Each new layer adds depth, building towards a bittersweet sensation that time is passing. The harmonies and dissonances created by the relationships that emerge between the colors and textures result in works that hold the eye for long periods of time, allowing new insights and perceptions to gradually be revealed.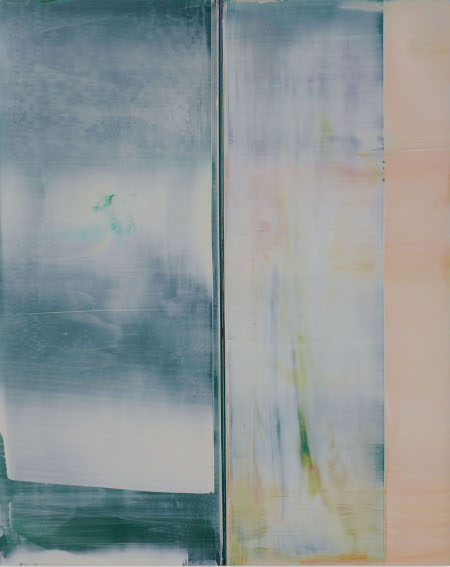 Arvid Boecker - #1251, 2019. Oil on canvas. 50 x 40 x 5.5 cm.
Tommaso Fattovich
Italian-born, Florida-based painter Tommaso Fattovich uses the Surrealist method of automatic drawing to create his paintings. Using a variety of mediums and whatever tools he has—from plaster trowels to his hands to forks—he makes raw, emotive marks to convey feelings of decay and desolation. Calling his style Abstract Punk, Fattovich relies on spontaneity and energy. His goal is to "discover" the moment when the painting "reveals" that it is finished. He hopes the sensory experience he has while making the work will be shared and hopefully redefined by the viewer.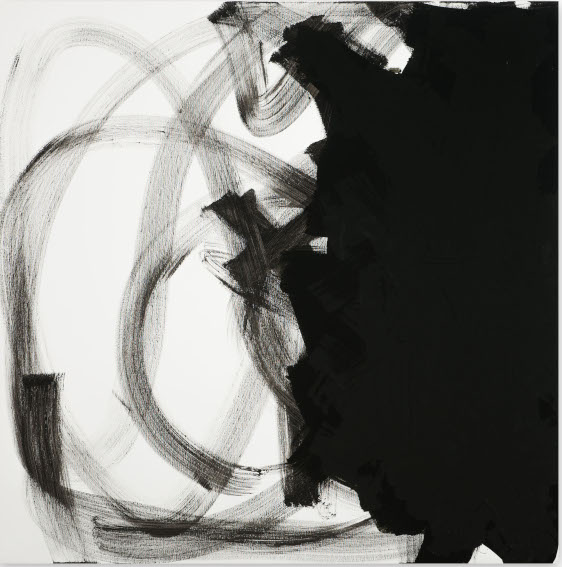 Tommaso Fattovich - Veils, 2018. Mixed media on canvas. 137 x 137 cm.
Kyong Lee
The work of Korean abstract painter Kyong Lee can be understood as a poetic exploration of color, form, process and materials. She works in series, extending each particular visual exploration to its limits to discover the nuanced emotional variations it might offer. Her Emotional Color Chart series relies on gradation to reveal relationships between colors, mining the passing of moments to create emotional and sensory depth. Her Writing in Color series explores the relationships between colors and words, instigating moments of revelation when the substance of language and color coalesce into a singular expression of feeling.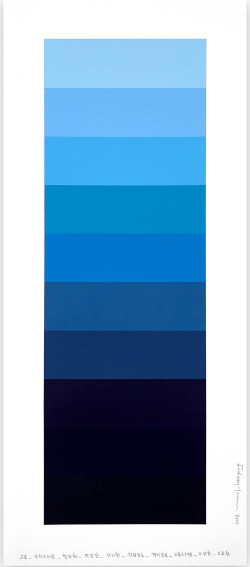 Kyong Lee - Emotional color chart 099, 2019. Pencil and acrylic on Fabriano-pittura paper. 70 x 30 cm.
Pierre Muckensturm
French abstract painter and printmaker Pierre Muckensturm is inspired by a search for harmony and calm. He looks for quietude in temporality, or the passage of time. Muckensturm recalls that his life was changed by a visit to Notre Dame du Haut, a Modernist chapel in Ronchamp, France, in 2004, which was designed by Le Corbusier. The chapel filled Muckensturm with a profound sense of tranquility, which he has been striving to infuse into his art ever since. Using a limited color palette and long gestural marks, he methodically pursues shapes and forms, evolving them gradually over time to discover the limits and variations of their communicative power.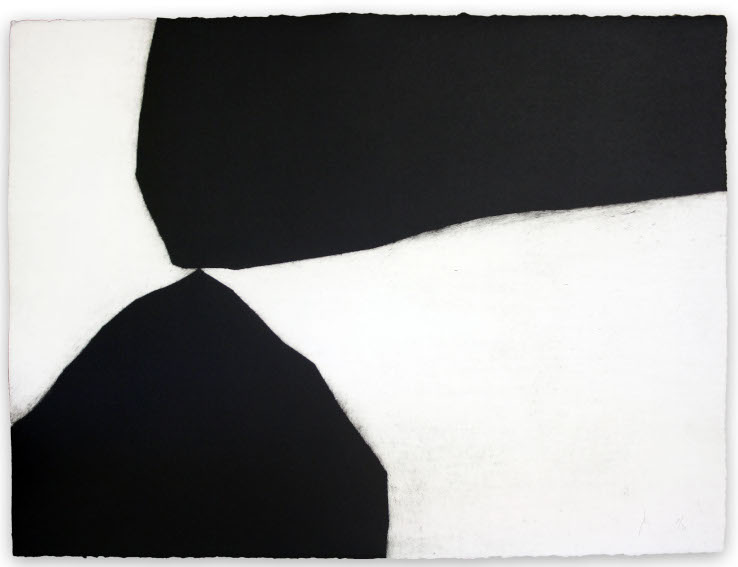 Pierre Muckensturm - 191j24017, 2019. Engraving / carborundum on zinc printed on BKF paper 250 g. 56 x 76 cm.
Jessica Snow
San Francisco-based American abstract painter Jessica Snow explores the constantly shifting relationship between systems and chaos, creating colorful and light-filled compositions that are designed to uplift the viewer. Snow has said, "The colors and shapes of my work should hopefully make that person feel more at home in this world. If the painting succeeds in doing that, then I have accomplished something quite wonderful indeed." Though her compositions evolve over time, sometimes through as many as 20 preliminary sketches, Snow delights in creating a final composition that is energetic and lively, and that seems as though "it just happened."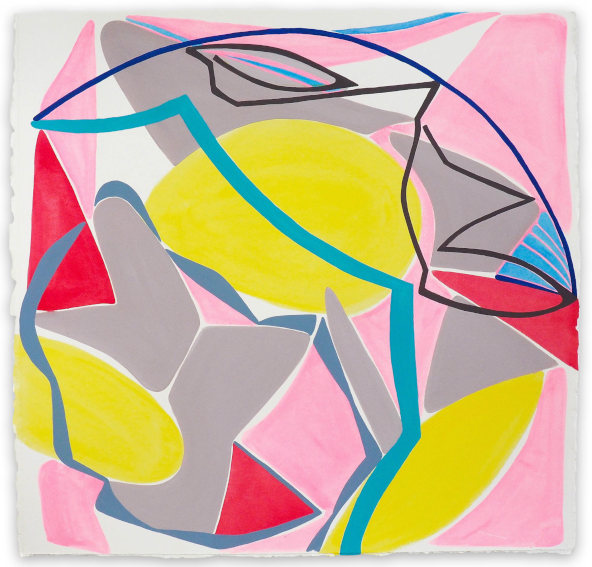 Jessica Snow - Terra Incognita 2, 2019. Acrylic on 300lb. Arches hotpress paper. 55.9 x 57.2 cm.
Mel Prest
American abstract painter Mel Prest creates dynamic, kinetic compositions designed to engage the eye and the mind with shifting perceptual phenomena. Inspired by the interplay of light and space in her visual environment, Prest seeks to replicate transformative aesthetic moments that she experiences in everyday life. Her compositions are created gradually as she hand draws each line, delighting in the painterly qualities of her marks. The kinetic effects she creates are heightened by her choice of mediums, which include atmospheric or fluorescent, phosphorescent, or "interference paint," which come to life in unexpected ways in shifting lighting conditions.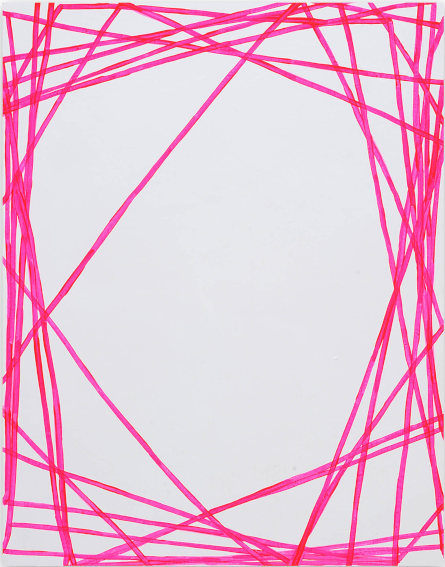 Mel Prest - Invisible Glass, 2013. Acrylic on panel. 35.6 x 27.9 x 5 cm.
Jill Moser
American abstract artist Jill Moser is fascinated with the history of writing, perceiving it as the evolution of human understanding of marks that convey meaning. Working across the disciplines of painting, printmaking and collage, Moser explores various gestural techniques to create marks that present variously as symbolic and emotive. Her compositions are layered and complex, and yet communicate in direct, intuitive ways to the viewer.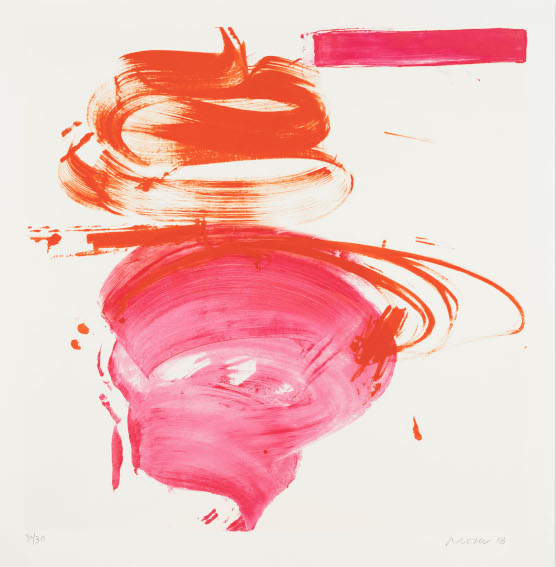 Jill Moser - Pink Mama, 2018. Screen print. 78.74 x 76.2 cm.
Richard Caldicott
English abstract artist Richard Caldicott works across the disciplines of painting, photography and sculpture. His work extends a line of visual reasoning that is based on geometry, architectural forms and minimalism. The luminous visual properties of his photograms pull the eye into deep, almost hypnotic, illusionistic spaces, while his drawings revel in the architectonic relationships that can develop between line and form.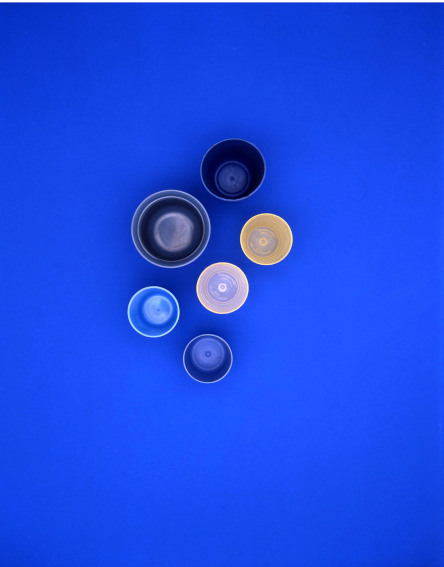 Richard Caldicott - Untitled 110/3, 1999. C print. 35.5 x 27.9 cm.
Featured image: Macyn Bolt - Relay Race 4, 2019. Acrylic on canvas. 41 x 51 cm.
By Phillip Barcio