Blog Home
Who are the Top Selling Women Artists of the 2018 Auctions?
Feb 6, 2019
The French online art database Artprice.com recently released its run down of the top women artists of 2018, ranked by auction turnover. This is, of course, only one way to rank the success of an artist, and arguably the least significant in terms of the art itself. Auction turnover says nothing about aesthetic quality or meaning. Nonetheless, it matters when it comes to influencing what art goes down in history as important. Collectors buy art at auction and then donate it to museums, which brings it to the attention of the public and gives the artist a chance to be remembered. In the past, female artists have not fared as well at auction as their male counterparts, a fact that has kept prices for their work down, caused women to be under represented in museum collections, and led to false generalizations about the intrinsic value of artworks created by women. The good news is this trend shows signs of changing. Three of the top five artists born after 1978 whose work sold at auction in 2018 are women, an indication that the gender biases of the past might be waning. Another fascinating point about the top selling female artists of 2018 is how many of them are abstract. As you'll see from our recap of the list below, five of the top ten and nearly half of the artists overall are known exclusively for their abstract work, and many others – such as Georgia O'Keeffe and Cecily Brown – are known for oeuvres that are substantially abstract.
The Top 20 Women Artists at Auction in 2018
Yayoi Kusama
Auction turnover: $102,532,176
Yayoi Kusama is one of the most popular artists in the world today. Crowds at her museum exhibitions routinely stand in line outside for hours awaiting admission. Known for her abstract installations and sculptures, Kusama has an instantly recognizable, signature style based on the polka dot.
Joan Mitchell
Auction turnover: $83,925,120
One of the leaders of the second generation of Abstract Expressionists, Chicago-born painter Joan Mitchell showed at the famous 9th Street Exhibition, and was one of the most famous members of the New York School, until she abruptly left for France in 1959, where she remained until she died in 1992 at age 67.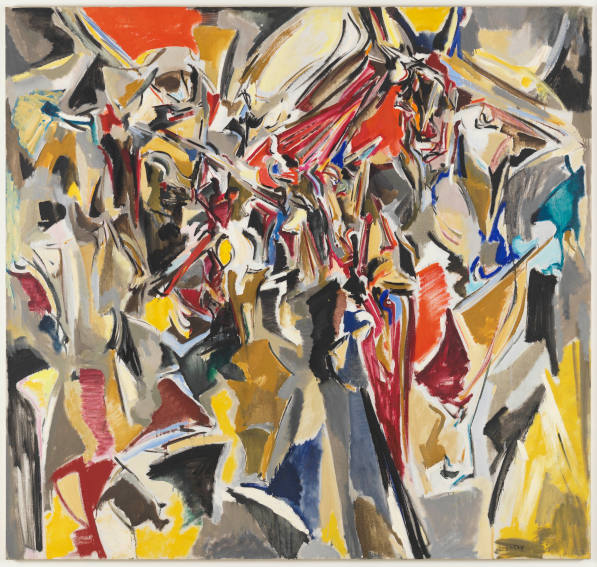 Joan Mitchell - Untitled, 1951. Oil on canvas. 165.1 × 175.3 cm (65.0 × 69.0 in). © Estate of Joan Mitchell. Courtesy Joan Mitchell Foundation.
Georgia O'Keeffe
Auction turnover: $66,666,700
Georgia O'Keeffe began her career as an abstract artist, creating biomorphic drawings, paintings and sculptures which caught the attention of influential New York art dealer Alfred Steiglitz. Her work later gravitated towards figuration, but always remained grounded in the visual impact of formal abstract elements like form, line, and color relationships.
Cecily Brown
Auction turnover: $32,480,908
British painter Cecily Brown blends abstract and figurative imagery. Her fantastically complex compositions are explosively colorful, painterly, and renowned for their confident portrayal or human sexuality.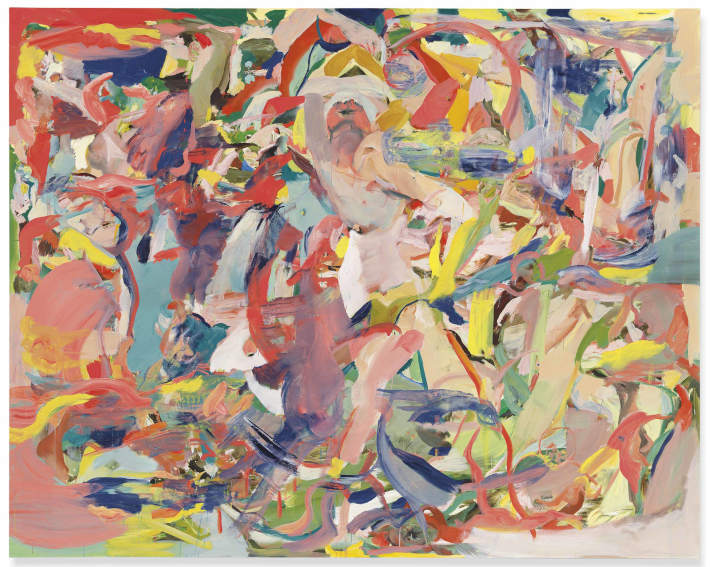 Cecily Brown - The Homecoming, 2015. Oil on linen. 77 1/8 x 97 in (196 x 246.5 cm). Gagosian Gallery, New York. Acquired from the above by the present owner in 2015.
Louise Bourgeois
Auction turnover: $24,616,761
Renowned as a pioneer of installation art, Louise Bourgeois blended abstraction and figuration to manifest the world of her personal history and dreams. Her work is frequently haunting, touching on themes that simultaneously comfort and terrorize.
Barbara Hepworth
Auction turnover: $19,947,414
One of the leading biomorphic sculptures of the 20th Century, Barbara Hepworth kept a studio in St. Ives, UK. Her outdoor sculptures there remain a popular attraction for art lovers today, and her studio on the grounds remains as it was when she died in 1975.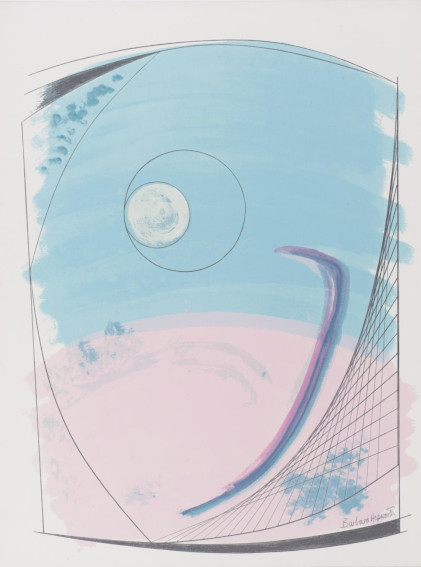 Dame Barbara Hepworth - Winter Solstice, 1970. Opposing Forms. Screenprint on paper. 774 x 585 mm. Presented by Rose and Chris Prater through the Institute of Contemporary Prints 1975. Tate Collection. © Bowness.
Agnes Martin
Auction turnover: $17,208,649
Considered by historians to be a leader of Minimalism, Agnes Martin did not associate herself with any particular art movement. She made work that employed color, line and the grid to aspire towards a spiritual ideal.
Tamara De Lempicka
Auction turnover: $16,382,986
Polish-born painter Tamara De Lempicka developed a unique style blending figurative Art Deco with Cubism. Despite a shift in tastes towards abstraction after World War II, she remained committed to her personal aesthetic voice, creating a distinctive visual legacy.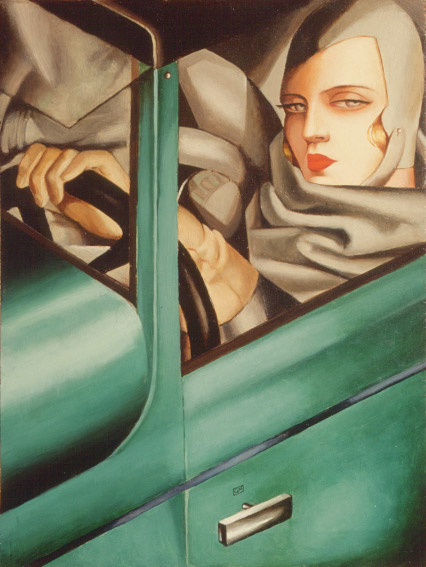 Tamara de Lempicka - Self-Portrait in the Green Bugatti, 1929. Oil on panel. 35 cm × 27 cm (13 (3/4) in × 10 (5/8) in). Private Collection, Switzerland.
Jenny Saville
Auction turnover: $13,225,583
Associated with the Young British Artists, Jenny Saville is known for large-scale, painterly depictions of nude women. Her paintings are expressionistic in their intense use of color, texture, and tone.
Mary Cassatt
Auction turnover: $10,317,602
American-born painter Mary Cassatt spent most of her life in France, where she was amongst the only female artists to exhibit with the Impressionists.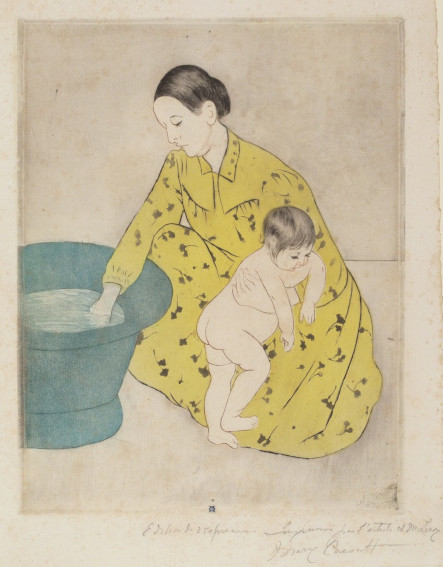 Mary Cassatt - The Bath, 1890-1891. Drypoint and aquatint on laid paper. 17 3/16 × 12 in (43.7 × 30.5 cm). National Gallery of Art, Washington, D.C. Collection. Courtesy National Gallery of Art, Washington.
Maria Helena Vieira Da Silva
Auction turnover: $7,707,244
Portuguese-born Maria Helena Vieira Da Silva moved to Paris in 1928, where she established herself as a successful abstract painter, and in 1966 became the first woman awarded the Grand Prix National des Arts.
Bridget Riley
Auction turnover: $7,103,990
At age 87, Bridget Riley is a living legend amongst abstract artists. Her pioneering black and white linear paintings helped establish the global influence of Op Art in the 1960s.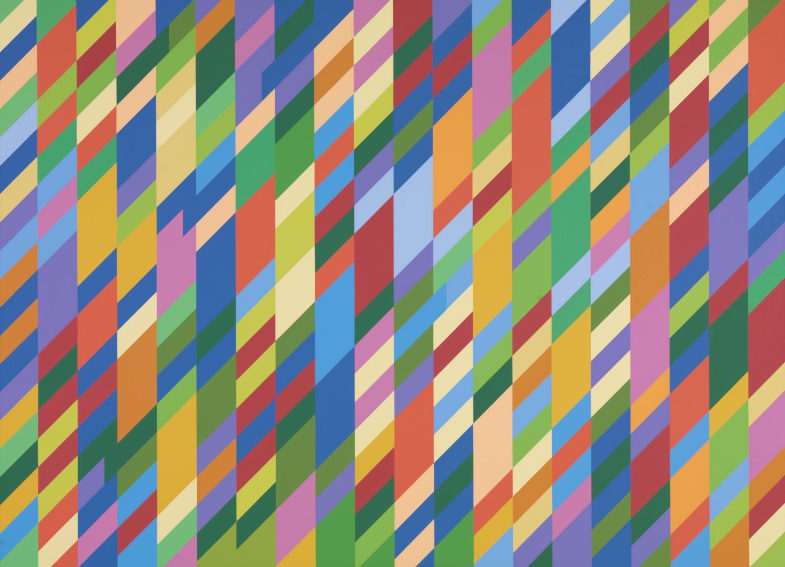 Bridget Riley - Nataraja, 1993. Oil paint on canvas. 1651 x 2277 mm. Tate Collection. © Bridget Riley 2018
Camille Claudel
Auction turnover: $6,996,741
A student of Rodin, Camille Claudel was barely acknowledged in her lifetime. She has lately become recognized as a genius. The Musée Camille Claudel in her home town of Nogent-sur-Seine owns the majority of her surviving works.
Cindy Sherman
Auction turnover: $6,755,382
American photographer and filmmaker Cindy Sherman is renowned for her conceptual portraits in which she herself poses, that challenge the gender stereotypes of the art world and society.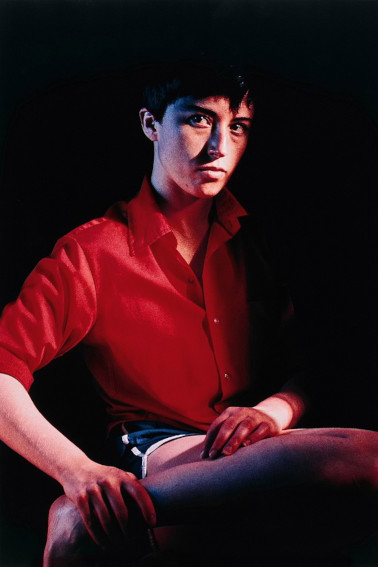 Cindy Sherman - Untitled, #112, 1982. Chromogenic print. 45 1/4 x 30 13/16 inches (114.9 x 78.3 cm). Solomon R. Guggenheim Museum, New York Purchased with funds contributed by the International Director's Council and Executive Committee Members: Eli Broad, Elaine Terner Cooper, Ronnie Heyman, J. Tomilson Hill, Dakis Joannou, Barbara Lane, Robert Mnuchin, Peter Norton, Thomas Walther, and Ginny Williams, 1997. © Cindy Sherman
Elizabeth Peyton
Auction turnover:$6,123,286
American painter Elizabeth Peyton is a leading figurative artist who paints distinctive pop portraits of celebrities.
Elisabeth Frink
Auction turnover: $4,390,860
Part of the Post World War II generation of British sculptors, Elisabeth Frink is best known for her outdoor bronze sculptures of people and animals.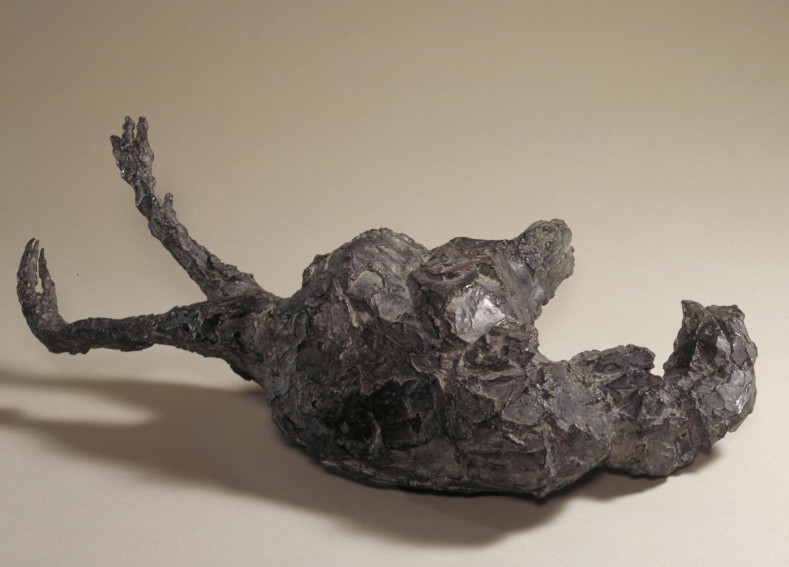 Dame Elisabeth Frink - Dead Hen, 1957. Bronze. 130 x 600 x 335 mm. Tate Collection. © Frink Estate
Christine Ay Tjoe
Auction turnover: $3,989,020
A leading contemporary Indonesian artist, Christine Ay Tjoe creates lyrical, expressive, abstract paintings that channel her interest in spirituality.
Niki De Saint-Phalle
Auction turnover: $3,966,458
A prolific public artist, Niki De Saint-Phalle is best known for her monumental Tarot Garden, a public installation in Tuscany depicting her conception of the mysteries of the Tarot.
Niki de Saint-Phalle - Sphinx, 1975. Painted polyester. H 11.8 x 11 x 18.9 in. Mitterrand Collection.
Njideka Akunyili Crosby
Auction turnover: $3,868,973
Njideka Akunyili Crosby is a Nigerian-born artist living in Los Angeles, whose figurative collages express the dualities of her African and American experiences.
Louise Nevelson
Auction turnover: $3,845,112
A giant of Abstract Expressionism, Louise Nevelson transformed found wood recovered from urban environments into monumental works that examine material histories, color, and the tradition of the grid.
Featured image: Yayoi Kusama - The Spirits of the Pumpkins Descended into the Heavens, 2017. Installation. "Yayoi Kusama: Life is the Heart of a Rainbow", Exhibition at the Museum of Modern and Contemporary Art in Nusantara (MACAN). © JP/MUT.
All images used for illustrative purposes only
By Phillip Barcio