Blog Home
Tony DeLap, A Multifaceted Abstract Artist, Dies at 91
Jun 5, 2019
Abstract artist Tony DeLap has died at age 91. It was barely more than a year ago that a DeLap retrospective opened at the Laguna Art Museum, in Laguna Beach, California. The exhibition featured nearly 100 works, spanning a multitude of formats and mediums. It described the career of a maverick who helped establish art movements at the same time as he ignored them, always pursuing his own idiosyncratic vision over everything else. The catalogue writing for the show described DeLap as the "foremost living artist" in Orange County. Imagine the boldness of that statement: Orange county is the sixth most populous county in the United States, and it includes Los Angeles. Tens of thousands of artists live in the Los Angeles metropolitan area, and it is home, easily, to some of the most influential names in the contemporary American art field. Yet the claim that DeLap was at the forefront of this group was not hyperbole. He was a massive influence. Yet, somehow outside of his home base of Southern California, he was hardly an art star. His notoriety came in the form of total respect and admiration from his fellow artists, curators, art writers and art lovers. He was living history, having helped pioneer not one, but perhaps half a dozen unique aesthetic positions over the course of his career. DeLap was nonetheless not known for being prideful nor boasting. Quite the opposite. He is being remembered by those who knew him as kind, hilarious, and ever dedicated to the fine details that defined him as one of the most innovative and unusual artists of his generation.
Primary Structures
At one time or another, DeLap has been associated with the Finish Fetish movement, Light and Space, Hard Edge Abstraction, Kinetic Art, Op Art, the birth of Installation, and multiple other defining aesthetic positions of the 20th Century. But the movement to which he was most beholden—at least theoretically—was Minimalism. Despite avoiding that or any other label, DeLap stayed true to its most essential principal: reduction. His work was included in the exhibition that is said to have put Minimalism on the international radar: Primary Structures: Younger American and British Sculptors, which was mounted at the Jewish Museum in New York City in 1966. The exhibition included works by many of the most well known Minimalist sculptures, including Donald Judd, John McCracken, Sol LeWitt, Larry Bell, Carl Andre, Dan Flavin and Ellsworth Kelly. DeLap showed "Ka," a large work based on a simple curve.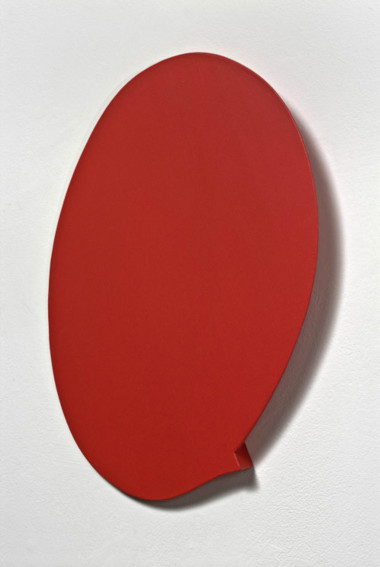 Tony DeLap - Jumping Pulse, 2009. Acrylic on aluminium. 13-1/2 x 9 x 1 inches. © Tony DeLap. Parrasch Heijnen Gallery.
In addition to his desire to manifest simplicity in his work, DeLap also embraced another guiding principal of Minimalist art: the use of industrial materials and processes that can take the individual personality of the artist out of the equation. It was his interest in such things, in fact, that led DeLap to become one of the founding members of the Finish Fetish Movement. In 1965, he took a position as a teacher in the art department at University of California, Irvine. His studio was located in nearby Costa Mesa, which was then primarily a place where boat and car restoration shops were located. DeLap was amongst the first artists in the area to adopt the enamel paints and production methods employed by those crafts people. Using materials like Plexiglas and aluminum further endowed his work with the shiny, industrial exterior qualities that have become the signature style of Finish Fetish artists. Interestingly, during this time, DeLap was responsible for bringing John McCracken to Irvine to teach. The two were even collaborating frequently during the period in which McCracken developed his most widely known body of work: his planks.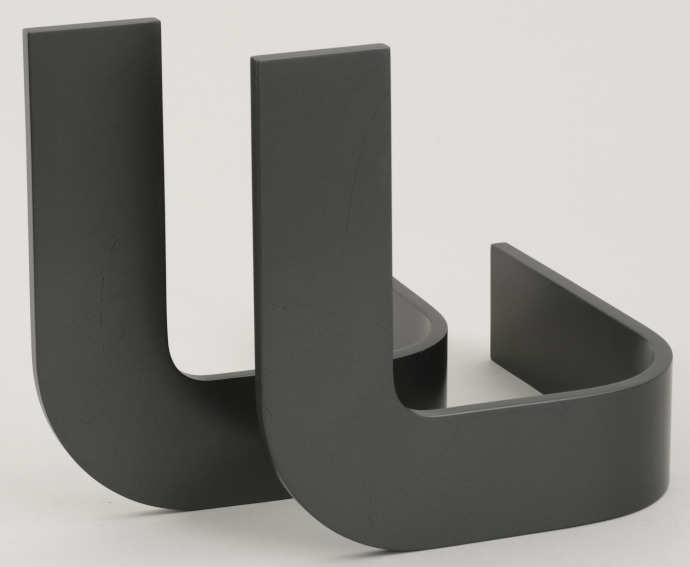 Tony DeLap - Tango Tangles, II, 1966. Lacquered plastic, in two parts. Each 13 x 3 1/2 x 1/2" (32.9 x 8.7 x 1.1 cm). Larry Aldrich Foundation Fund. MoMA Collection
The World of Illusion
Aside from Minimalism, the other art movement with which DeLap is most often associated is Op Art. Again, this association ties its roots back to his inclusion in a major exhibition. DeLap was included in The Responsive Eye exhibition at MoMA in 1965. This is the exhibition that introduced the world to the trend in art towards perceptual illusion and made household names out of artists like Victor Vassarely and Bridget Riley. To say that DeLap was making Op Art, however, might be a bit off the mark. He was interested in something slightly different than what other Op Artists were doing. He wanted to engage people in the process of looking at art, making them move around it and look at it under shifting conditions. He created moments of illusion and surprise during the viewing experience. But those moments were not so much based on optical illusion as they were based on perceptual tension. DeLap wanted the subject matter of his work not to exist on the surface, where it could be viewed at once like a flat painting, but on the edges, so that the experience would never be stable. This, you could say, was where the magic was in his work.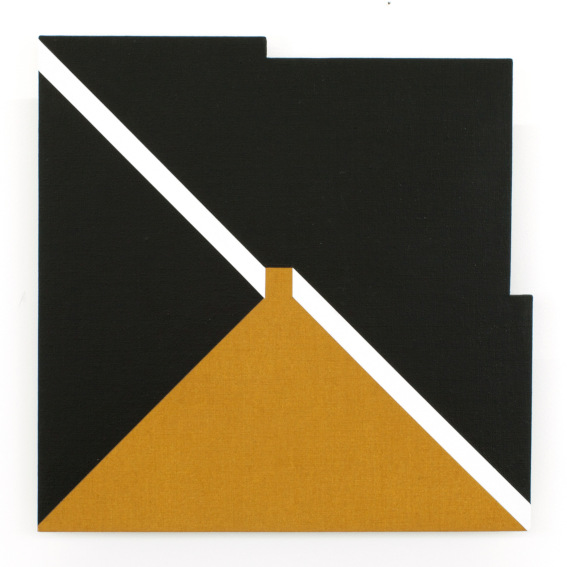 Tony DeLap - Spheero, 2014. Linen, Acrylic, aluminum. 22-1/2 x 22-1/2 x 1/8 inches. © Tony DeLap. Parrasch Heijnen Gallery.
Speaking of magic, DeLap was also quite well known as a masterful magician who was adept at card tricks and other sleights of hand, and who was particularly fond of making people levitate. He used to have a person lay on a board that was balanced on a chair and make it appear as though the body was floating. He used a female assistant for this levitation trick, because the center of balance is different in women than in men, making the trick easier to perform on a female. The idea of levitation was not only done for fun, however. DeLap believed that going back to the roots of abstraction, to paintings like "White Square" by Malevich, the notion of a form floating in space has always been essential. Insights such as that one may be why it is impossible to summarize the work of DeLap in a single article, except to say that the legacy he has left behind as an artist, an educator, a mentor, and a creator of magic adds something whimsical, enlightening, and fun to that proud historical lineage.
Featured image: Tony DeLap - Wiljalba, 1967. Acrylic, fiberglass, lacquer, plexiglass, stainless steel, wood. 31.8 × 31.8 × 8.9 cm (12.5 × 12.5 × 3.5 in). Parrasch Heijnen Gallery.
All images used for illustrative purposes only
By Phillip Barcio