Blog Home
6 Online Exhibitions of Abstract Art To See Right Now
Apr 22, 2020
The art field has had to quickly shift to an online model in response to COVID-19. The downside is that any art institution unable, or unwilling, to make the shift could cease to be relevant, or cease to exist. The bright side is how many wonderful online abstract art exhibitions there are to look at right now (with countless more forthcoming since practically every exhibition planned for a museum or a brick and mortar gallery over the next year is currently being reimagined as something digital). Of course, even before the pandemic almost every exhibition had some kind of online presence—a few installation views and perhaps a brief video tour of the work. But now an entire mini-industry of virtual magic makers has popped up to help dealers and curators create as immersive of an experience as possible so self-isolated art lovers might have an experience that feels close to the real thing. That means that a second mini-industry of lists is also popping up as art media outlets get to work disseminating all these virtual art shows into something viewers can actually digest. To that end, here's our latest list of six online abstract art exhibitions that we think you should make a point to virtually visit while in quarantine.
Tu Hongtao
Lévy Gorvy Hong Kong, through 30 May
Tu Hongtao at Lévy Gorvy is my pick for the best online abstract art exhibition at the moment. Not only is the work phenomenal, but the digital presentation is comprehensive. The virtual walkthrough offers the closest thing to a spatial experience with the work, outside of real life or a VR headset. Each work is also detailed in photos, and there are a couple of accompanying videos as well. The press release is also available on the site, offering some background on a young artist (born 1976) with whom most viewers outside of Asia are probably not very familiar.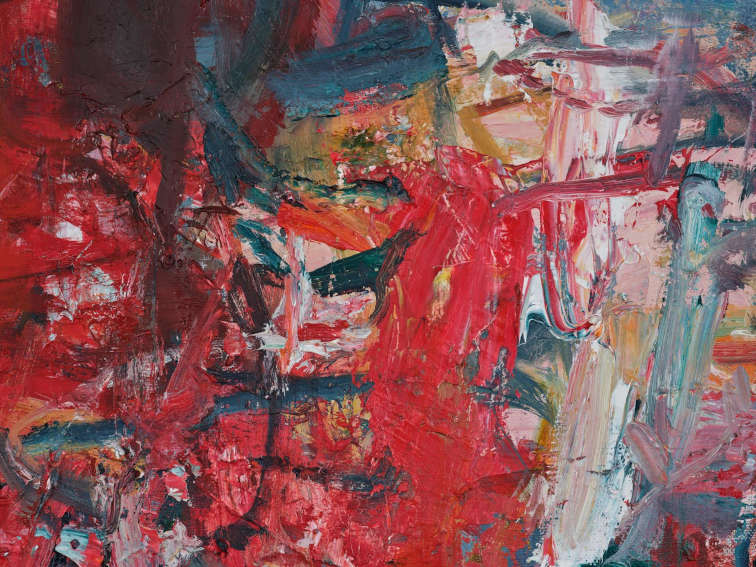 Tu Hongtao - Little Forest, 2017-19. Oil on canvas. 51 3/16 x 39 3/8 inches (130 x 100 cm). © Tu Hongtao
Mary Weatherford: The Japan Drawings
David Kordansky Gallery
Like many galleries, David Kordansky simply asks that you register your email to gain access to their current roster of virtual exhibitions. If you're willing to do so, you can enjoy a lovely photo tour of works on paper Mary Weatherford recently created during her 2019 residency in at Troedsson Villa in Nikko, Japan. As lively and experimental as her past bodies of work, these drawings are considerably less epic, and considerably less materialistic. They feel quiet and fast: responses to feelings rather than monumental statements. As a bonus, you can also visit a past Weatherford exhibition on the Kordansky website and get a nice comparison of these new works to a body of past neon canvases.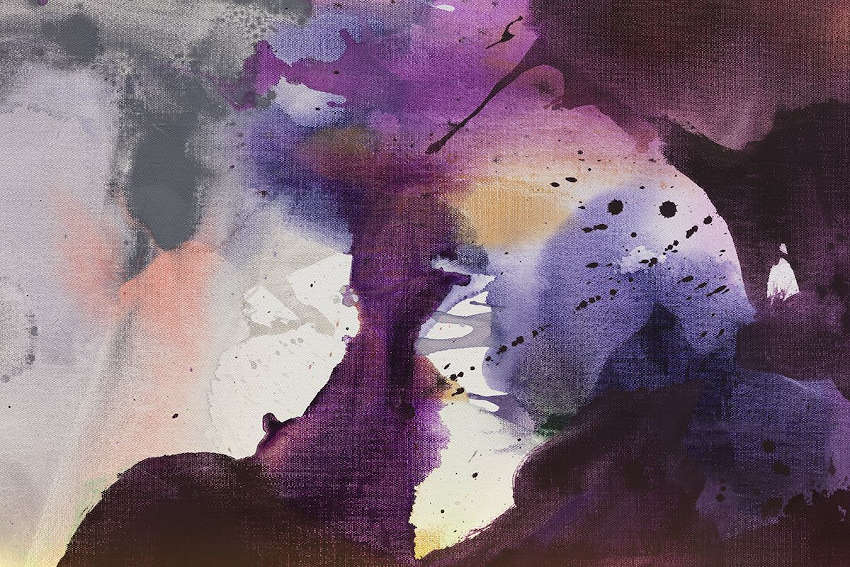 Mary Weatherford - Animals, 2017. Flashe and neon on linen. 117 x 234 x 4 1/2 inches (297.2 x 594.4 x 11.4 cm). © Mary Weatherford
Judd at MoMA
Opens 23 April online
The first major Donald Judd retrospective in the United States in more than 30 years, this exhibition was on the must-see list of tens of thousands of abstract art lovers for this summer. Obviously, a virtual experience cannot come anywhere close to seeing the work in real life. Yet, MoMA is certainly trying. In addition to the requisite photos, install images and videos, the online version of Judd at MoMA includes an impressive and enlightening collection of audio interviews with various artists and writers discussing their personal reactions to the work, as well as plenty of essays by Judd himself, including his musings about the work of other artists.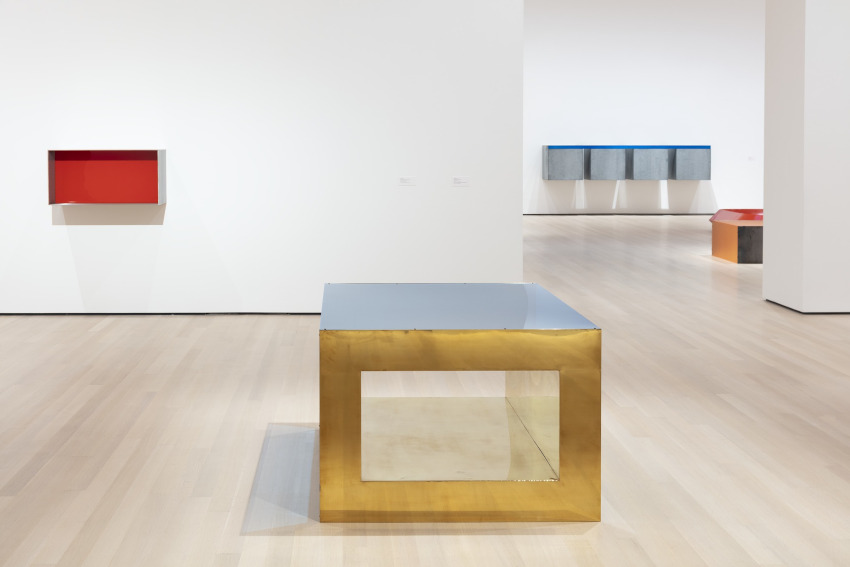 Installation view of the exhibition Judd at MoMA. Photograph by Jonathan Muzikar.
Gerhard Richter: Painting After All
The Met Breuer
This spectacular Richter retrospective opened on 4 March, just as the United States, and especially New York City, was starting to face the reality of what was coming. The exhibition promised to be one of the highlights of the season, featuring works from more than six decades. So what does the online version offer? Well, it is typically conservative for the Met, lacking the spectacle of VR or AR interfaces or comprehensive interactive walkthroughs. But every work in the exhibition is viewable in some form online, and the museum has put forth a multitude of other resources for the curious looker. Like Judd, Richter has really dedicated his life to making objects that reward the viewer for being in their presence. But even in an online-only form, the work makes a confident and moving visual statement.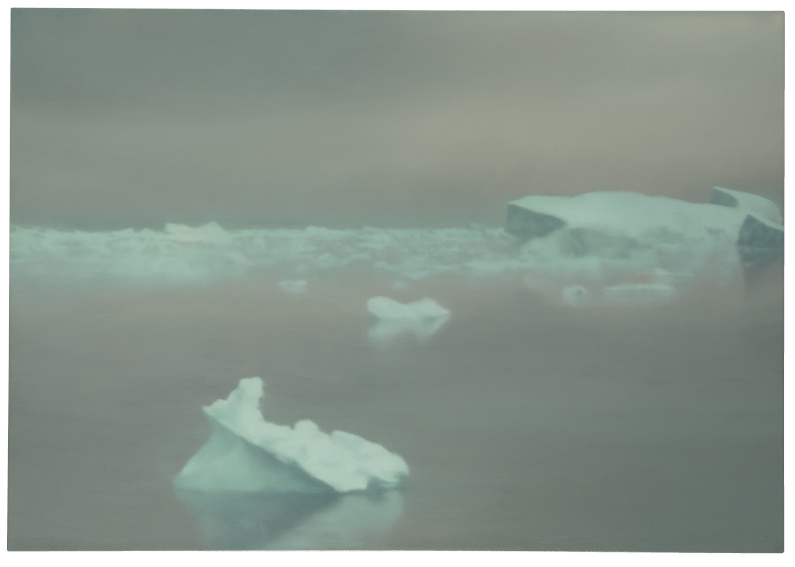 Gerhard Richter - Ice, 1981. Oil on canvas. 27 9/16 × 39 3/8 in. (70 × 100 cm). Collection of Ruth McLoughlin, Monaco. © Gerhard Richter 2020
Ida Kohlmeyer, Cloistered
Berry Campbell, through 23 May
This remarkable exhibition offers a rare look at the some of the mid-century paintings of New Orleans based Abstract Expressionist Ida Kohlmeyer (1912 – 1997). This is the first time I have seen this body of paintings, and to me it was a revelation. The work is a stunning mix of geometric abstraction and biomorphic references, and reads like a rediscovered ancient treasure of totems and other sacred objects. The hypnotic feminine power of the work made my skin tingle, and that was just from a video (a well-shot video, but still a video). This virtual exhibition is a success despite the simplicity of the presentation because of the undeniable timelessness of the work. It inspires me to seek this body of work out in person once circumstances allow.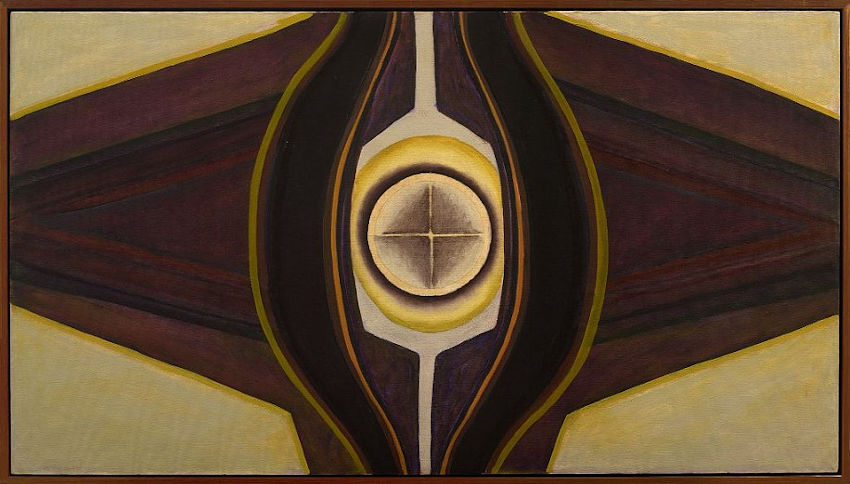 Ida Kohlmeyer - Cloistered No. 9, 1969. Oil on canvas. 28 x 50 in. (71.1 x 127 cm). © 2020 Berry Campbell
James Turrell
PACE Gallery, through 23 May
Once again, you have to give up your email address to enter this online viewing room of recent James Turrell works. So is it worth that tiny intrusion? Yes and no. This exhibition made our list because, after all, this is James Turrell. His works are among the most contemplative and entrancing of any artist working today. However, to paraphrase Mark Twain, the difference between seeing a Turrell in person and seeing one online is the difference between lightning and a lightning bug. Nonetheless, this online viewing room, which focuses on his recent Constellation works, will worm its way into your subconscious and serve as a gentle reminder when this is all over that there are some abstract artworks that you do truly have to see in person in order to appreciate.
Featured image: Photo from the video of James Turrell, Sagittarius, Medium Elliptical Glass, 2019, L.E.D. light, etched glass and shallow space, 71" × 53" (180.3 cm × 134.6 cm) Runtime: 2 hours 30 minutes. © James Turrell
All images used for illustrative purposes only
By Phillip Barcio