Blog Home
The Legacy of Lee Hall, Artist and de Kooning Biographer
May 23, 2017
Lee Hall, artist, writer, educator, biographer, university administrator, advocate for the less fortunate, and outspoken truth teller about the New York art world, has died. In the 1960s, Hall developed a distinct approach to abstract landscape painting, creating large-scale paintings that are rich in emotion and color, and that stood out from the work of many of her New York contemporaries. Hall was personal friends and professional colleagues with some of the most influential members of the New York School, but her aesthetic was unique, drawing less on action, force and the subconscious and more on nature, atmosphere, and the formal relationships between line, shape, texture, surface and color. Hall exhibited frequently at the famed Betty Parsons Gallery, where over the decades she was in the company of artists like Jackson Pollock, Clyfford Still, Mark Rothko, Ellsworth Kelly, Barnett Newman, Agnes Martin and Richard Tuttle.
In addition to her success as an abstract painter, Hall also attained a degree of both fame and infamy as a writer. She completed more than half a dozen books in her lifetime, including a biography of the Greek goddess Athena, and detailed studies of the early 20th Century, American realist painter Wallace Herndon Smith, and the American abstract artist Abraham (Abe) Ajay, infamous for his early illustrations for the marxist publication The New Masses. In 1992, Hall defined herself as a thorough and insightful historian when she published her comprehensive study of the history of American fashion, called Common Threads: A Parade of American Clothing. The book was remarkably deep in its reporting, describing the fashion trends of Native Americans, early settlers and pioneers, American industrial workers, and scores of other social niches, from 1920s flappers all the way through to the various fashion subcultures of the 1980s. The book adeptly tied fashion trends in with social and political issues, breaking new ground by describing the effects of fashion on issues such as gender, class and race.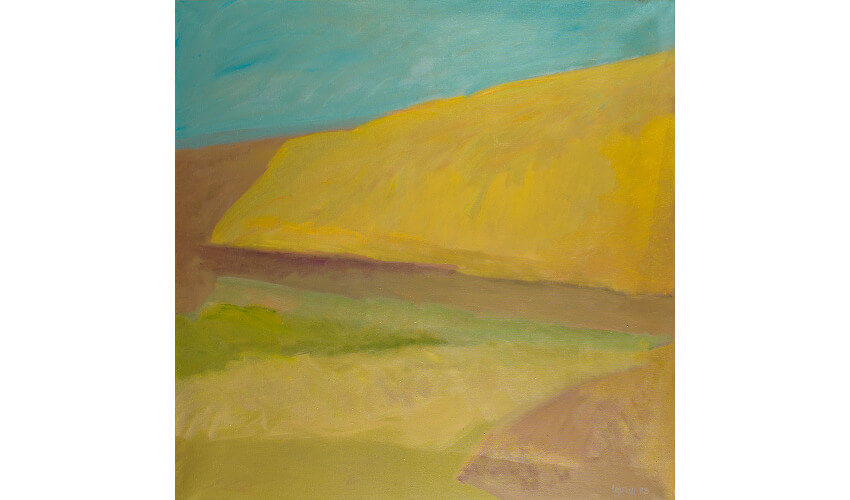 Lee Hall - Connecticut Hill, 1983, Oil on line. Courtesy Jerald Melberg Gallery, Charlotte
By far the most infamous books Hall published were her biographies of some of the major players in the New York art world, with whom she was closely acquainted. In 1991, she published a tell-all biography of her friend, confidante and gallerist Betty Parsons. The book, titled Betty Parsons: Artist, Dealer, Collector, revealed the fascinating path Parsons took toward attaining her eventual status as one of the most influential art gallery owners in American history. Apparently with permission of Parsons, the book also revealed the intimate details of the unconventional personal life Parsons lived, along with her diary entries expressing the various private thoughts she had about sexuality, family values, money, art, work, and some of the elaborate personalities with whom she often mingled.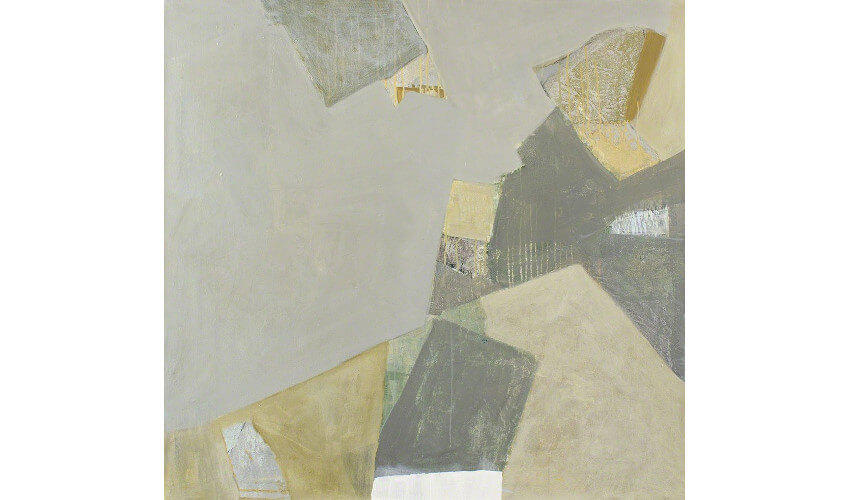 Lee Hall - Seamist 72-1, 1972, Acrylic on linen. Courtesy Jerald Melberg Gallery
Two years after publishing her Betty parsons biography, Hall published Elaine and Bill: Portrait of a Marriage, another tell-all biography, this one revealing the most intimate, private details of the marriage and careers of her dear friends Elaine and Willem de Kooning. Informed by the long personal relationship Hall had with the De Koonings, the book exposed a relationship defined not only by artistic passion but also by alcohol, infidelity, ego, and a ceaseless desire to be on top. Hall described a Willem de Kooning few imagined, one who never would have made it as far as he did in the art world were it not for the efforts of his underappreciated wife Elaine to advocate for him tirelessly. The book shattered the sacred image of the artist as a monk-like figure in the New York art world, and Hall was heavily criticized for writing it. Hall coolly responded to her critics in an interview with the Washington Post, saying, "Don't ever underestimate the political fervor of the art world. It's a very tight group, and they're trying to maintain a myth."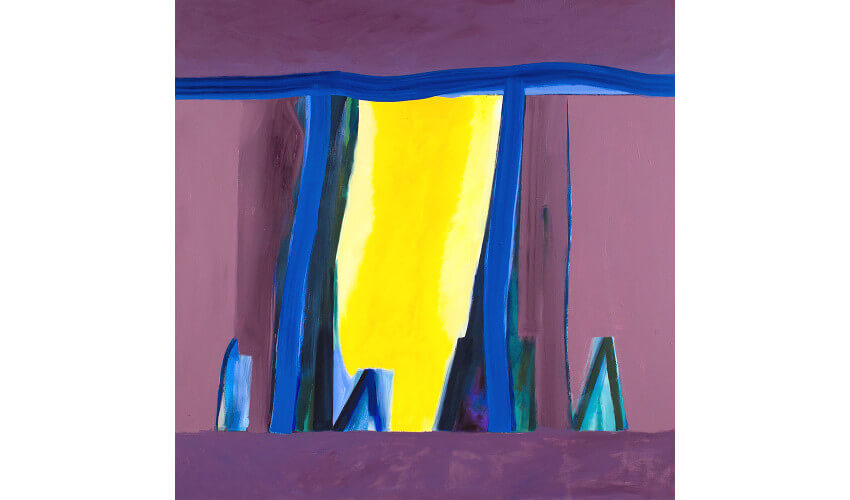 Lee Hall - Puglia Facade Dusk, 2015, Mixed media on Canvas. Courtesy Jerald Melberg Gallery, Charlotte
In addition to her long career as an abstract artist and her influential work as an author, Lee Hall was also influential in the world of academia. She was a highly accomplished scholar, having earned her Masters in Art Education in 1959, and her Ph.D. in creative arts in 1965, both from New York University. She taught art at Keuka College in New York and Winthrop College in South Carolina, and served as the head of the art department at Drew University in New Jersey. Then from 1975 to 1983, Hall served as the President of the Rhode Island School of Design (RISD). When she arrived at the school, it was suffering from a history of deficit spending and lackluster participation from the faculty. She attempted to take on both issues. Despite her success in tackling the financial issues, she received pushback from faculty members who eventually unionized in order to resist the reforms Hall was attempting to enact. Following her departure from RISD, Hall joined the non-profit sector, advocating for underprivileged students as an executive with the New York-based Academy for Educational Development.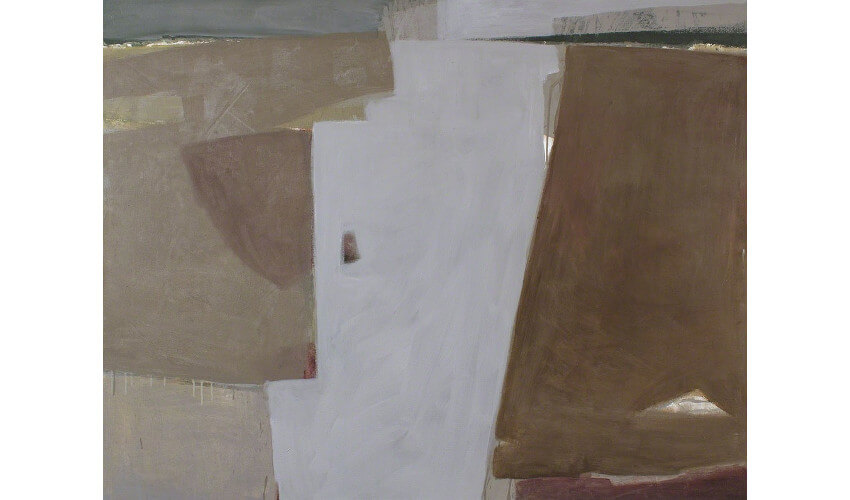 Lee Hall - Quarry Panels 72-3, 1972, Acrylic on canvas. Courtesy Jerald Melberg Gallery, Charlotte
After the death of Betty Parsons in 1982, Hall stopped exhibiting her paintings in galleries, expressing general derision toward the state of the contemporary gallery scene. But a few years before her death she began exhibiting once again at Jerald Melberg Gallery in Charlotte, North Carolina, which also represents such influential artists as Raul Diaz, Hans Hofmann, Robert Motherwell, Romare Bearden and Wolf Kahn. The decision to exhibit in North Carolina represented in some ways a homecoming for Hall, who was born in 1934 in Lexington, North Carolina. Though she later moved with her mother to Florida, she returned to study at the Woman's College of the University of North Carolina in Greensboro, where she earned her BFA in 1955. At the time of her death, Hall was living in South Hadley, Massachusetts. The cause of death was reported in the New York Times as gastric cancer.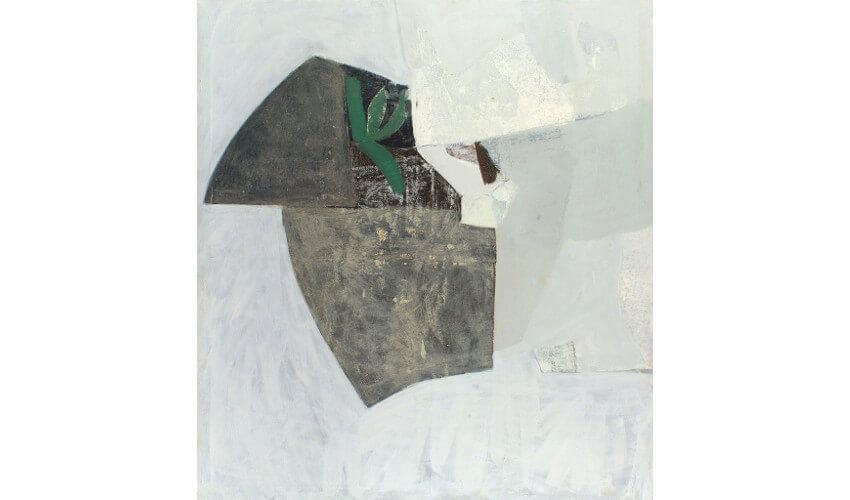 Lee Hall - Something Green Begins Spring, 1971, Acrylic on Linen. Courtesy Jerald Melberg Gallery, Charlotte
Featured image: Lee Hall - Hadley Autumn Fields, Mixed media on Canvas. Courtesy Jerald Melberg Gallery, Charlotte
All images used for illustrative purposes only
By Phillip Barcio