Blog Home
Jeremy Annear Paints Rhythm of the Nature
Jul 12, 2016
Like many contemporary painters, Jeremy Annear embraces a post-disciplinary aesthetic. His paintings express diverse influences and stylistic concerns. They speak to something ancient using a contemporary visual language. They explore formalist qualities like surface and paint while never shying away from content. A new solo Jeremy Annear exhibition opens 20 July at Messum's Gallery on Cork Road in London. Jeremy Annear 2016 features a resplendent new body of work by Annear. Over the decades, Annear has continually delved deeper into his relationship with abstraction and paint. In his new work, he continues to expand his abstract studies, expressing in evermore-complex detail the relationship he has forged with the natural environment where he lives and works, on the Cornish Coast.
Nuance and Nature – Jeremy Annear Exhibition
Light and landscape are the two elements that spring to mind when first encountering Jeremy Annear's new work. His use of color emanates with optimism, while his painterly, sometimes relief-like surfaces speak of complexity, depth and the underlying foundation of his supports. Paintings like Earth Rhythm and Harbour II invite the viewer's gaze inward toward something almost serene. The uncanny sense of balance they convey among their layered geometric shapes evokes nature's architecture. The luminous colors play off of the extremes of light and dark creating a dimensional sense of perspective. Still, an unavoidable sense of flatness brings the images together on a singular abstracted plane.
The paintings in Annear's Echo and Axis Mundi series make use of a similarly illuminated palette, but there is something else within their visual code that speaks more directly to humanity, settlements and science than to the organic natural environment. What's lovely about Annear's intuition is that it results in a mix of imagery that when seen together communicates the nuanced negotiation taking place between natural and human forces. The psychology of that negotiation has been an integral part of the St. Ives art scene for generations. Annear's new work contributes a deeply personal contemporary point of view to that conversation.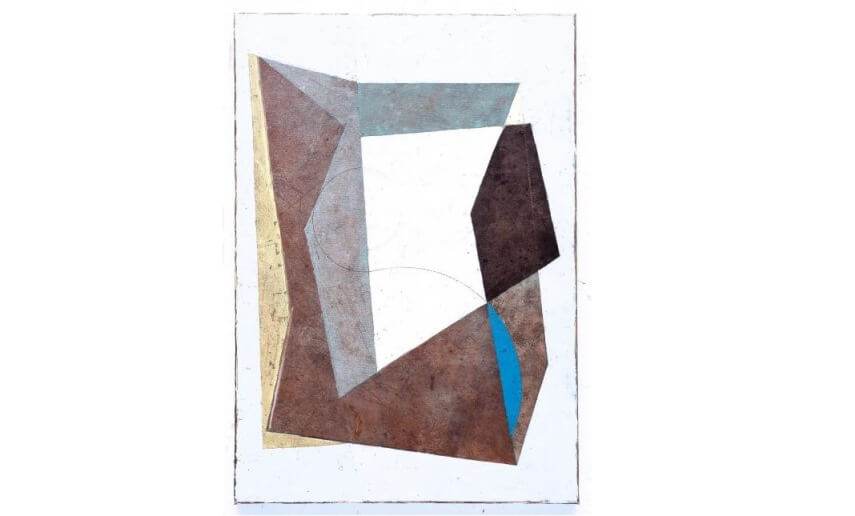 Jeremy Annear - Earth Rhythm, oil on canvas, 39 3⁄8 x 27 1⁄2 in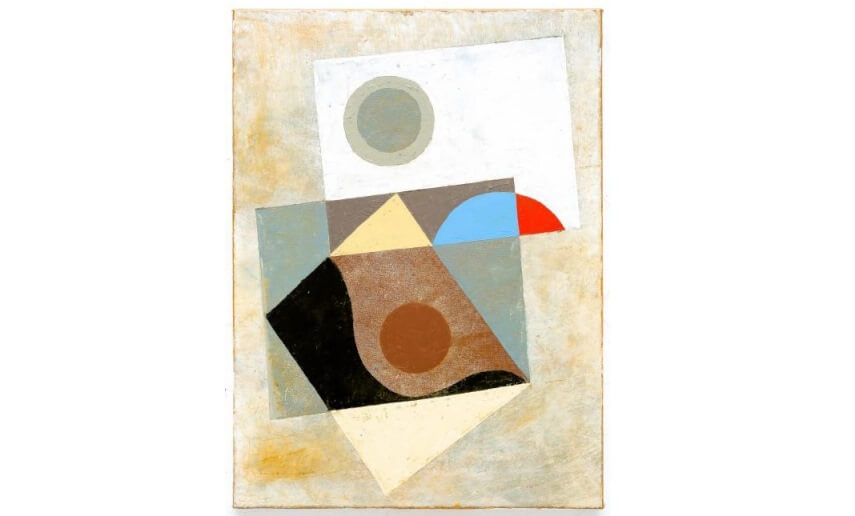 Jeremy Annear - Metrospace V, oil on canvas 29 1⁄2 x 19 5⁄8 in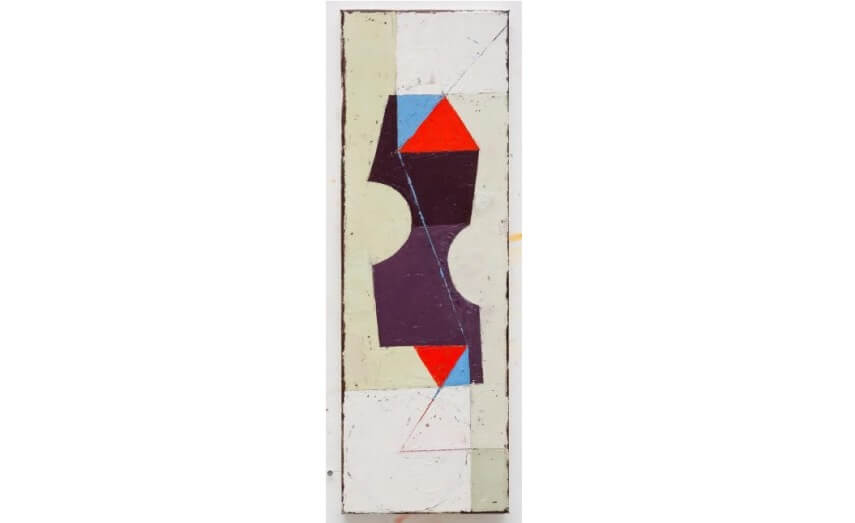 Jeremy Annear - Axis Mundi I, oil on canvas, 23 5⁄8 x 7 7⁄8 in.
Jeremy Annear 2016
Jeremy Annear 2016 is on view from 20 July through 5 August 2016 at Messum's 28 Cork Street location in London. Messum's Gallery has been representing the work of leading British artists since 1963, with a focus on work dating from the 19th Century to the present. They operate multiple locations and maintain an international presence. The gallery has a particular interest in the St. Ives School, and has been exhibiting the work of contemporary artists since 1980.
Messum's has represented Jeremy Annear for 20 years, hosted a number of his solo exhibitions. Annear has also exhibited in solo shows in Berlin, Bremen and Leipzig, and served as artist in residence at the Atelierhaus Verlag in Worpswede, Germany.
Featured Image: Jeremy Annear - Harbour II, oil on canvas, 27 1⁄2 x 23 5⁄8 in.