Blog Home
How Art Recovery Found Stolen Hans Hofmann Paintings After 12 Years
Dec 29, 2017
Art theft may soon become less lucrative. That is largely thanks to the efforts of one of the most successful art detectives in the world—Brooklyn-born Christopher Marinello, who recently made news for helping to recover a trove of Hans Hofmann paintings stolen 12 years ago from an art storage facility in New York. The paintings turned up in the hands of a legitimate art dealer after they were consigned there for sale by the thief. The story of their recovery reveals both what is simple and what is complex about the shadowy world of stolen art. The complexities lie in the fact that art theft is inherently difficult to investigate. Art frequently and legitimately changes hands with little or no proper documentation. Even in the rare cases when investigators have a clear trail to follow, art is easy to hide, easy to fake, and more difficult to identify and authenticate than, say, an infringed copyright, or a stolen motorbike with multiple serial numbers on its parts. Additionally, if the work is important it is also likely insured, meaning financial losses to most victims are minimal. That is largely why, even though stolen art is the third most lucrative type of crime (after selling drugs and running guns), it is not a priority to any major crime fighting organization in the world. Most municipalities have no dedicated art police force. The New York City and Los Angeles police departments are reported to have only one art crime specialist each. Even Scotland Yard and the F.B.I. combined employ fewer than two dozen art crime investigators. But as the case of the missing Hans Hofmann paintings demonstrates, there is also something almost comically simple about the stolen art business. That is the fact that, at some point, the only way stealing art makes sense is if you can sell it again. The biggest buyers are legitimate collectors like museums and public figures, so resale is only possible if the other parties do not realize they are buying stolen art. That is where Marinello and Art Recovery International enter the picture. They are revolutionizing the recovery of stolen art through a website called Artive, which helps catch art thieves at the point of sale.
Pronounce it like Archive
Artive is a non-profit, searchable, online database of stolen art. It is the next generation manifestation of a database initially started by the unscrupulous, oft-maligned Julian Radcliffe, founder of Art Loss Register, a mercenary stolen art recovery organization for which Marinello used to work. (Marinello left Art Loss Register in 2013 to found Art Recovery International, citing its unethical practices, which are definitely worth a Google.) Marinello sees the database as a sort of silver bullet that, if used properly, should stop the sale of stolen art by legitimate intermediaries. Here is how it works: if you are the victim of an art theft, you can go onto the website and register your stolen artwork for free. That makes it instantly available to see by anyone anywhere who is registered with the site.
Registered users include auction houses, museums, private collectors, art galleries, private dealers, and even the police. If someone approaches an auction house with a painting to sell, the auction house can easily just log on to Artive and search for the work. If anyone anywhere has registered it as stolen, the image matching software will reveal that fact and the auction house can, at a minimum, refuse to sell the work, or at a maximum, inform the authorities. Similarly, it is possible to search every online catalogue of works coming up for auction, as well as all works listed for sale online through private or commercial dealers, and compare the images to the Artive database. This way, even if the sellers and buyers have not done their due diligence, it is possible for the authorities to be tipped off that a stolen artwork is being offered for sale.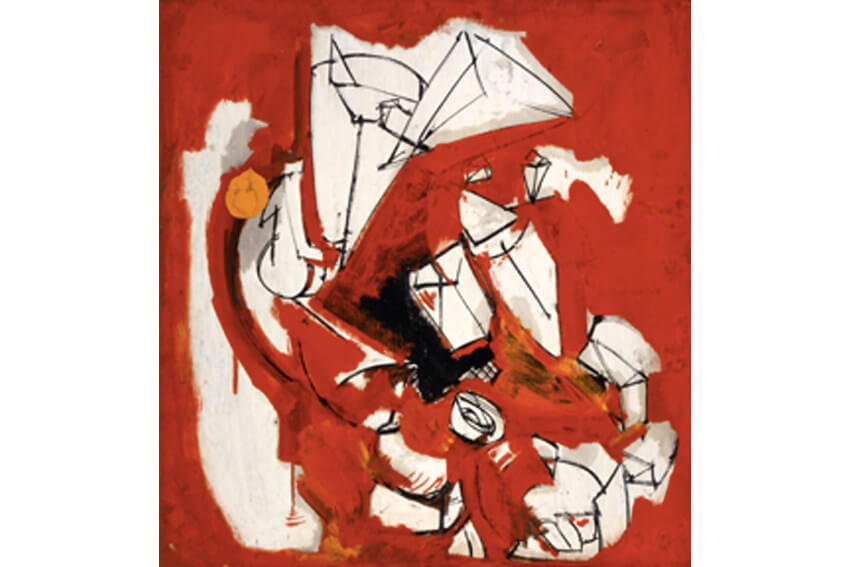 Hans Hofman - painting, Courtesy of Art Recovery International, London
End of an Era for Art Thieves
In the case of the stolen Hans Hofmann paintings, Marinello and his team discovered one of the missing works when its picture surfaced in the catalogue of an online auction. After it failed to sell, they tracked it to a gallery where the owner was trying to consign it. The gallery owner turned over four other Hofmann works to police and led them to the thief. According to Artnet News, that person was a worker at the art storage facility where the paintings were stored, who had also been convicted in the past for stealing sculptures from the same facility and trying to sell them through legitimate intermediaries. This story should be a warning to everyone in the art business. But it should also be a shining beacon. The days of being easily duped by thieves are over. If you buy or sell art, or if you have had art you own go missing, Artive is here, and it is easy to use. And yet, oddly, relatively few people in the art world are bothering to use it.
That could be because, though listing a stolen artwork is free, searching the database costs a small fee. According to Marinello, most secondary market art sellers are purely motivated by profit. They do not want to pay even the minute fee it costs to search the database. That makes it even more imperative for buyers to do their homework. Not only will you be de-incentivizing art theft, but you will also be avoiding the alternative costs that could come up if you end up buying and later reselling a stolen artwork. And just what are those costs? Aside from possible prosecution, you may find yourself forced to return the work to its rightful owner, without compensation. Or you may get sued. Or worst of all, you may face the humiliation of being outed as a lazy and unscrupulous collector. Considering those possibilities, the small price of due diligence is a bargain.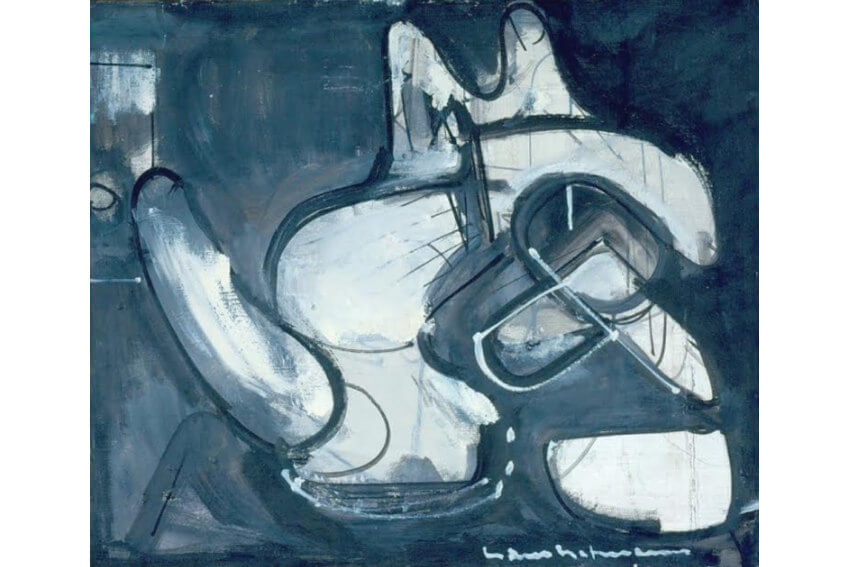 Hans Hofman - painting, Courtesy of Art Recovery International, London
Featured image: Hans Hofman - painting, Courtesy of Art Recovery International, London
All images used for illustrative purposes only
By Phillip Barcio