Blog Home
Female Abstract Artists You Should Know
Feb 8, 2017
There is a gender bias in art. But important female abstract artists are not in short supply. The problem is market demand. In 1971, Linda Nochlin wrote an influential article on gender bias in art titled, Why Have There Been No Great Women Artists? But as the Guerrilla Girls pointed out, the title of that article is itself sexist. They rephrased the question, "Why haven't more women been considered great artists throughout Western history?" To change what we consider great, we have to challenge what we consider important. A first step is to separate the idea of sales from the idea of quality. Female artists are underrepresented in art fairs, auctions, exhibitions, and personal and institutional collections. But that speaks to art buyers, not art makers. We believe more awareness about female artists could make a difference in what buyers buy. But where should we start? We represent more than 20 female abstract artists on IdeelArt, and we follow hundreds more, and even that is a drop in the bucket. The Clara Database of Women Artists lists 18,000 female visual artists representing all historical periods and nationalities. But for now, here are 20 profiles of famous female abstract artists you should know, and a clickable list of 50 more to check out when you have time.
Louise Nevelson
Born in present day Ukraine, Louise Nevelson moved to America at age six. Her monumental constructions made from found wood stood out as a powerful statement of feminism amid the paintings of her Abstract Expressionist contemporaries.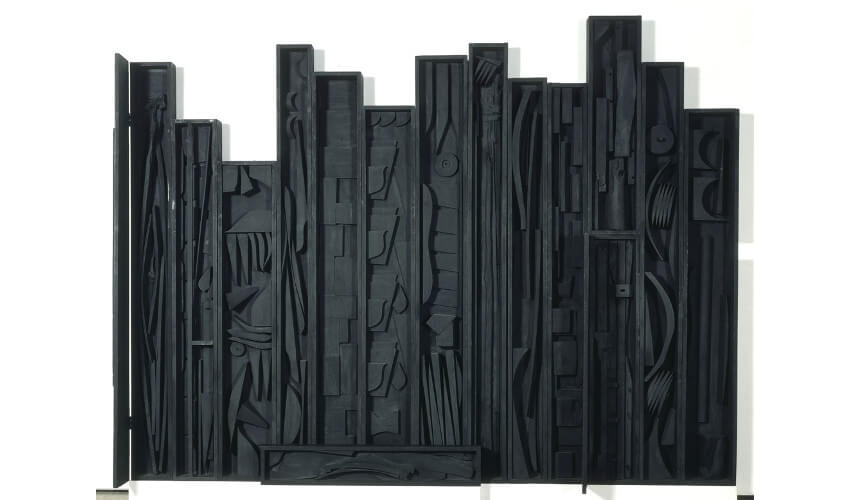 Louise Nevelson - Tropical Garden II, 1957, Carved and painted wood, 90 1/5 × 114 3/5 × 12 1/5 in, 229 × 291 × 31 cm Musée National d'Art Moderne, Centre Georges Pompidou, Paris, CNAC/MNAM/Dist. RMN-Grand Palais, © 2019 Artists Rights Society (ARS), New York
Eva Hesse
The brief career of Eva Hesse ended when she died at age 34 from a brain tumor, exacerbated by the toxic materials she used in her work. Her oeuvre included painting, sculpture and cross-disciplinary works that expanded the realm of what is considered art.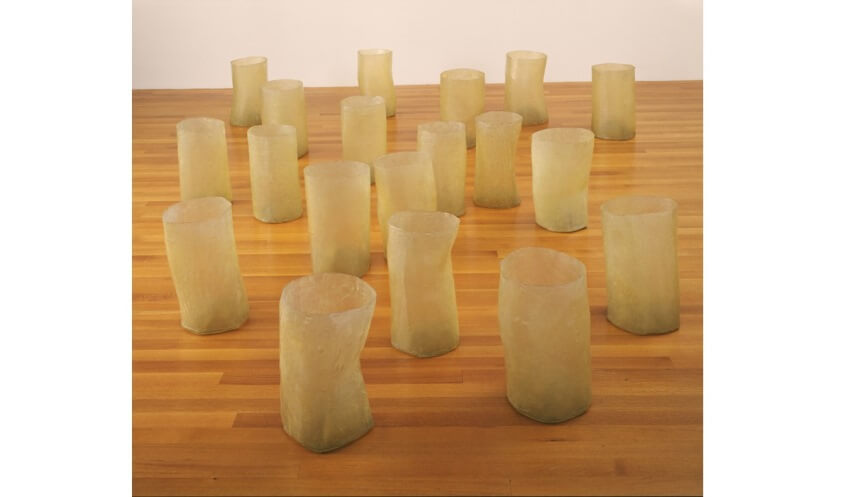 Eva Hesse - Repetition Nineteen III, 1968. Fiberglass and polyester resin, nineteen units, Each 19 to 20 1/4 in (48 to 51 cm) x 11 to 12 3/4 in (27.8 to 32.2 cm) in diameter, Museum of Modern Art (MoMA) Collection, © 2019 Estate of Eva Hesse. Galerie Hauser & Wirth, Zurich
Barbara Hepworth
Decades after her death, British artist Barbara Hepworth remains one of the most influential voices in Modernist sculpture. A master of biomorphism, she created an oeuvre that demonstrated a mastery of design, a connection with nature, a vast understanding of materials and a total commitment to craft. Her public sculptures grace important institutions around the world.
Bridget Riley
British painter Bridget Riley was an Op Art pioneer. Riley was not interested in tricks of the eye as much as she was interested in creating paintings that would invite viewers to spend more time with an artwork to expand their ways of seeing.
Bridget Riley - Movement in Squares, 1961 (Left) and Intake, 1964 (Right), © Bridget Riley
Georgia O'Keeffe
Georgia O'Keeffe excelled as an abstract illustrator, painter, and figurative artist. In a career that thrived through multiple evolutions in style and outlasted macular degeneration and near blindness, she created an iconic oeuvre that helped define American Modernism.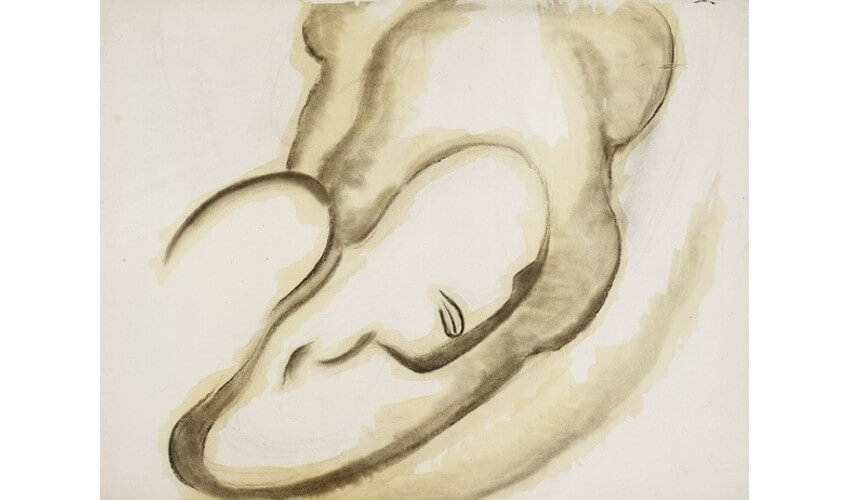 Georgia O'Keeffe - Abstraction (woman sleeping), 1916, charcoal and watercolor wash on paper, © Georgia O'Keeffe
Sonia Delaunay
Ukrainian-born Sonia Delaunay co-founded Orphic Cubism. Her work pioneered the examination of color relationships, using vibrantly colored geometric compositions to explore how viewers interact with color on a flat plane.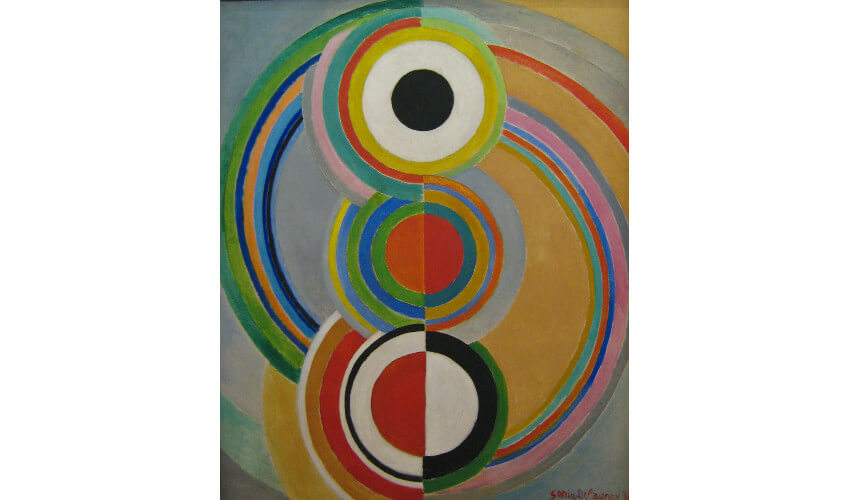 Sonia Delaunay - Rythme, 1938, oil on canvas, 182 x 149 cm, Musee National d'Art Moderne, Paris, © Sonia Delaunay
Anni Albers
Anni Albers learned weaving at the Bauhaus. When that institution closed down under Nazi pressure, she became an influential teacher at the famous Black Mountain College. In addition to her unmatched oeuvre of abstract weavings, Albers created a brilliant body of written works on the topics of art making and art education.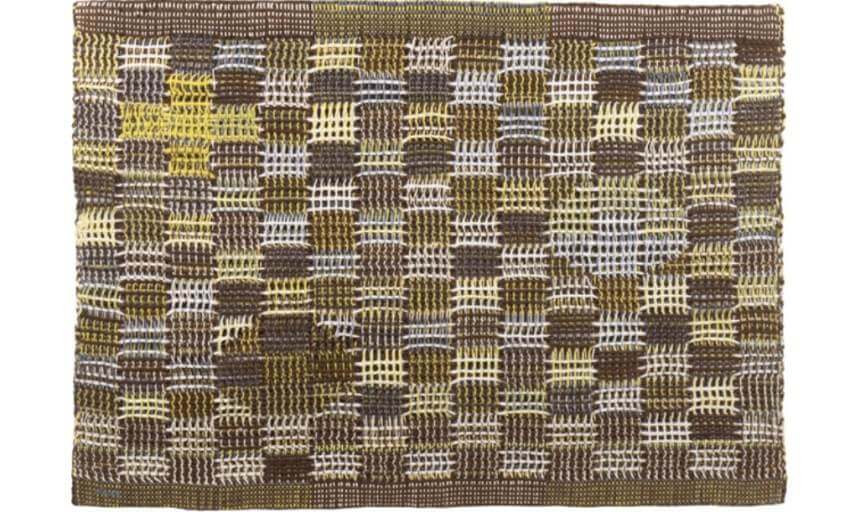 Anni Albers - In Orbit, 1957, wool 21 ½ x 29 ½ ins. (54.6 × 74.9 cm) Wadsworth Atheneum Museum of Art. © 2019 The Josef and Anni Albers Foundation
Joan Mitchell
Chicago-born Joan Mitchell was a master of action painting. Considered a leading second-generation Abstract Expressionist, she created a body of work based on gestural energy and the intuitive expression of deep inner emotion.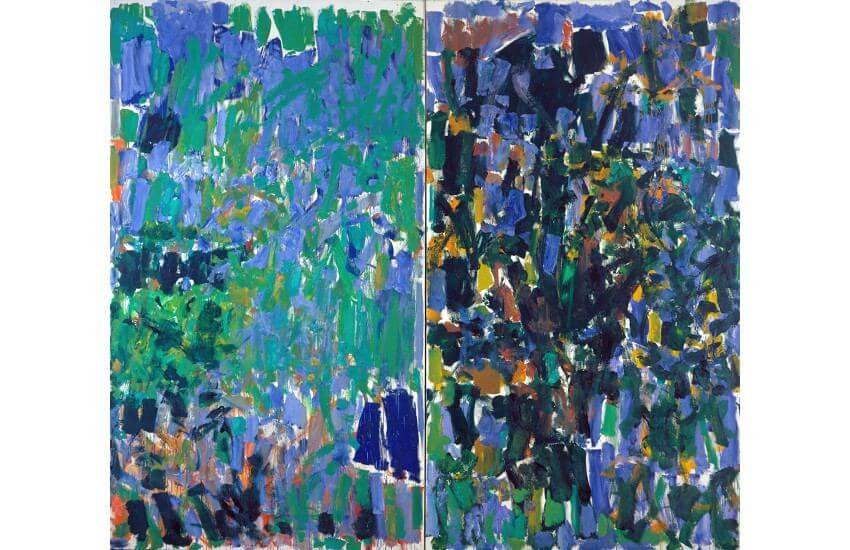 Joan Mitchell - Heel, Sit, Stay, 1977, oil on canvas (diptych), 110 x 126 in, Joan Mitchell Foundation, New York, © Estate of Joan Mitchell
Lee Krasner
First generation Abstract Expressionist Lee Krasner evolved her style time and again. Each new phase of her career pushed the boundaries of abstract painting further, and her monumental influence is still felt today.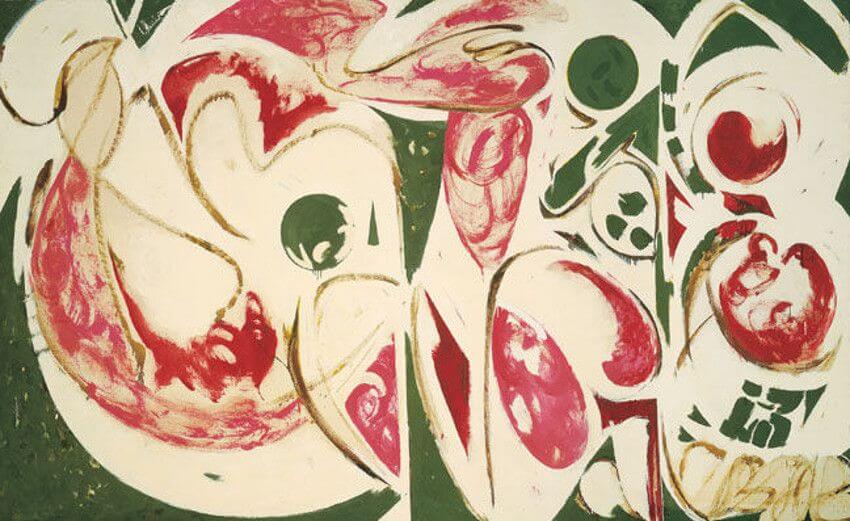 Lee Krasner - The Sun Woman II, 1958, part of the Earth Green Series, © 2018 The Pollock-Krasner Foundation
Helen Frankenthaler
One of the most influential painters of the mid-20th Century, Helen Frankenthaler invented the Soak Stain technique. This method of pouring paint directly onto unprimed canvas was adopted by many of her contemporaries, such as Kenneth Noland and Morris Louis. Frankenthaler was a pioneer of Post Painterly Abstraction.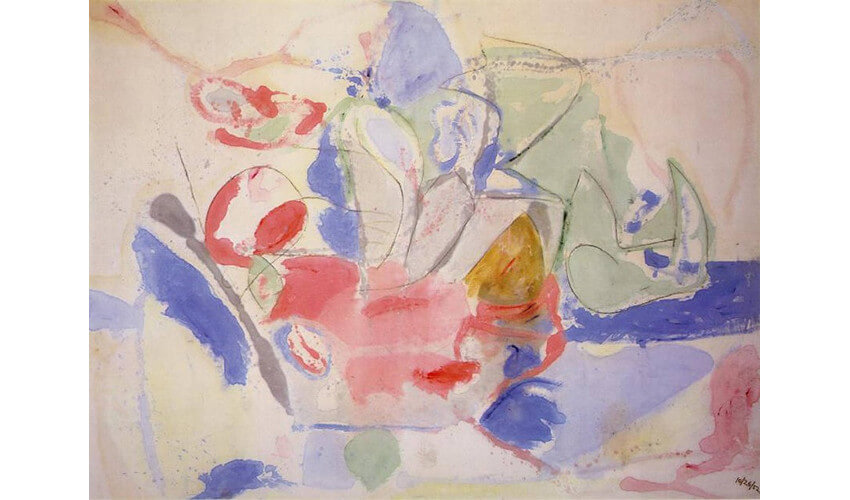 Helen Frankenthaler - Mountains and Sea, 1952, Oil and charcoal on unsized, unprimed canvas, 86 3/8 × 117 1/4 in, 219.4 × 297.8 cm, © 2019 Helen Frankenthaler Foundation, Inc./Artists Rights Society (ARS), New York
Agnes Martin
Canadian-born Agnes Martin is often associated with Minimalism because of the simplicity of her iconic style. But Martin considered herself more in line with Abstract Expressionism, since her work flowed from the deep well of her inner emotion. She strived to make work that expressed joy.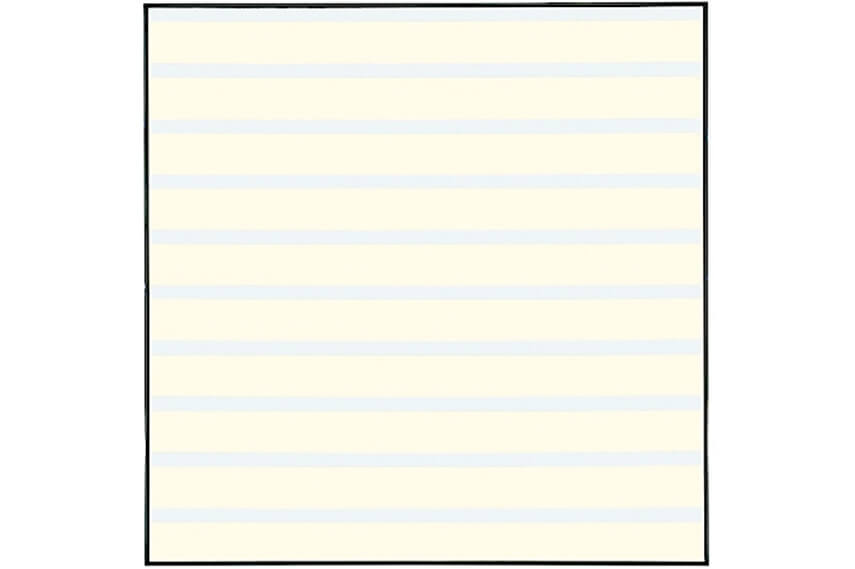 Agnes Martin - Perfect Happiness (from Innocent Love Series), 1999, Dia Art Foundation; Partial gift, Lannan Foundation 2013. © Agnes Martin/Artists Rights Society (ARS), New York
Elaine de Kooning
Elaine de Kooning was an influential artist, critic and educator. She was instrumental in the intellectual scene that surrounded Abstract Expressionism. Her diverse output defies attachment to a particular style.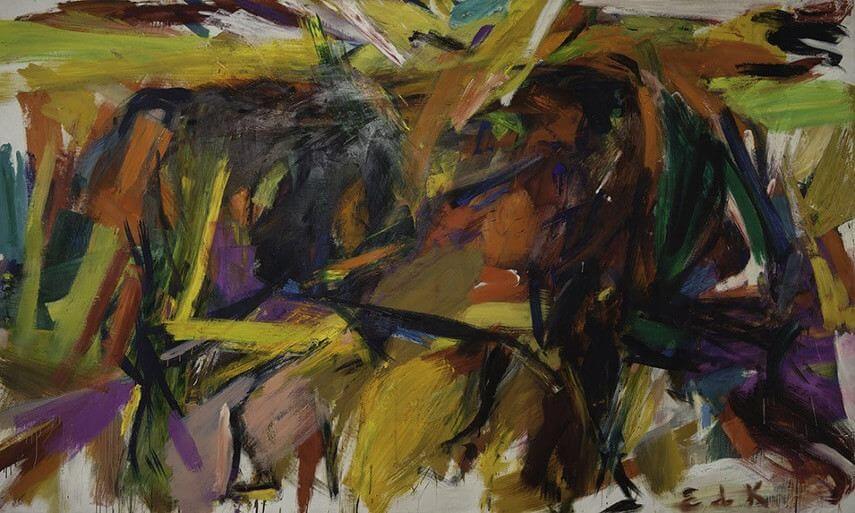 Elaine De Kooning - Bullfight, 1959, Oil on canvas, 77 5/8 × 131 1/4 × 1 1/8 in, 197.2 × 333.4 × 2.9 cm, © Elaine de Kooning Trust
Louise Bourgeois
French-born multi-disciplinary artist Louise Bourgeois excelled as a sculptor before expanding into what she called Environments, predecessors of installation art. Her work references the painful parts of life, of which she experienced many, though she is also remembered for her humor and wit.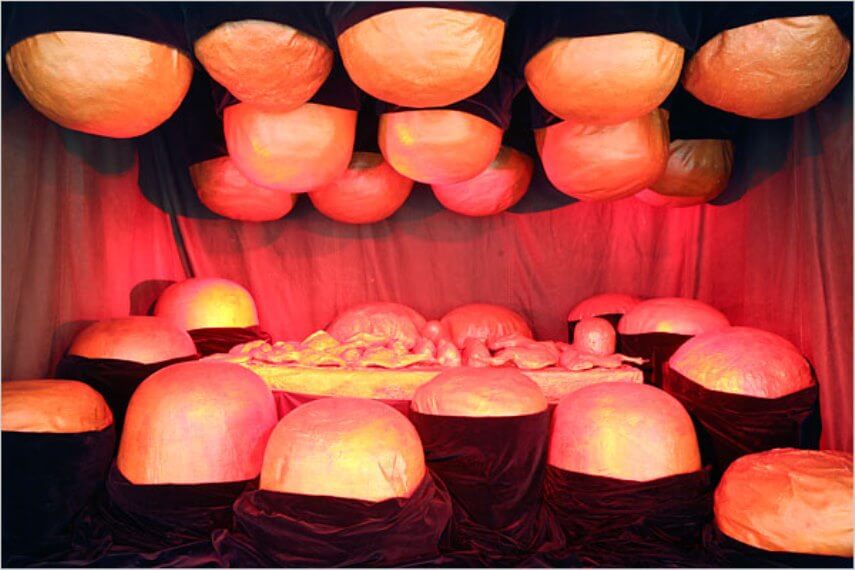 Louise Bourgeois - The Destruction of the Father, 1974, plaster, latex, wood, fabric, and red light, © Louise Bourgeois
Alma Thomas
A true pioneer, Alma Thomas was the first graduate from the Howard University fine art department. She later became the first black female artist to have a solo show at the Whitney Museum. Her paintings are included in the permanent collection of the White House.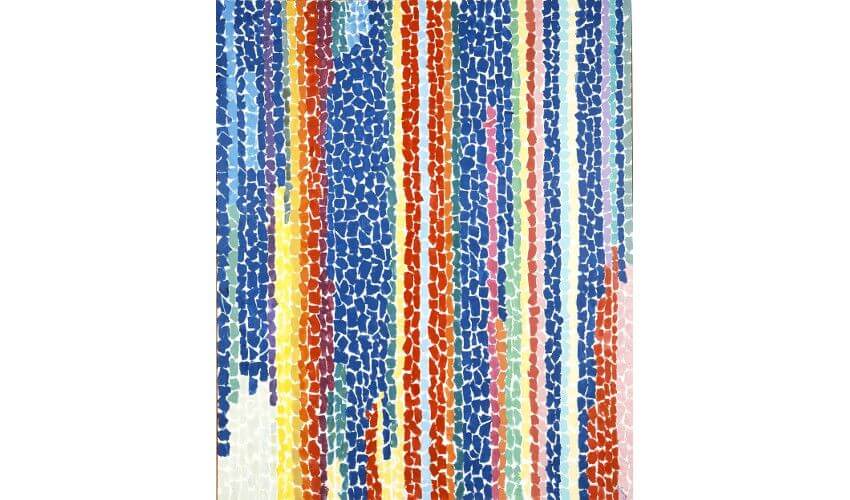 Alma Thomas - Iris, Tulips, Jonquils and Crocuses, 1969, Acrylic on canvas, 60 × 50 in, 152.4 × 127 cm, © Alma Thomas and National Museum of Women in the Arts
Perle Fine
Boston-born Perle Fine studied under Hans Hofmann. A first-generation Abstract Expressionist, Fine was one of the few female artists invited to join the 8th Street Artists Club, an invitation-only gathering place where American Post War artists discussed art.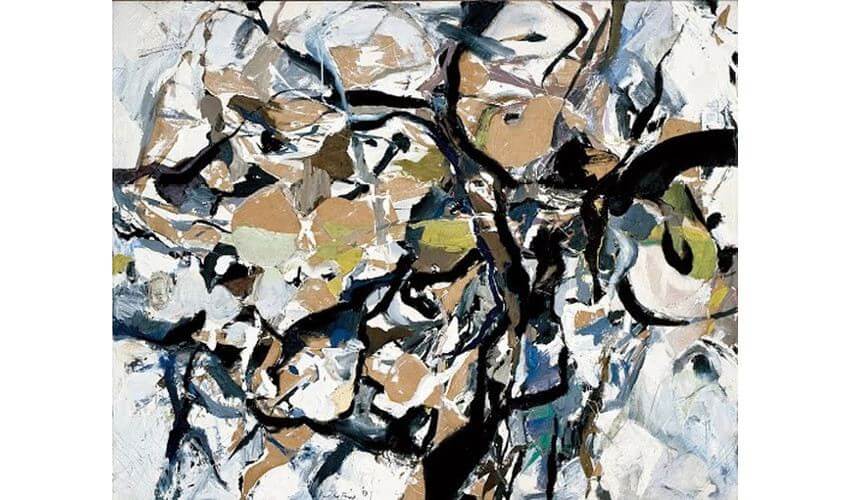 Perle Fine - Roaring wind, 1958, Oil collage on canvas with aluminum foil, 42 x 52 1//4 in, © Perle Fine
Jay DeFeo
Jay DeFeo gained prominence as part of the Beat Generation of San Francisco Bay artists. Her idiosyncratic, multi-disciplinary work explores themes related to Abstract Expressionism, as well as Eastern philosophy.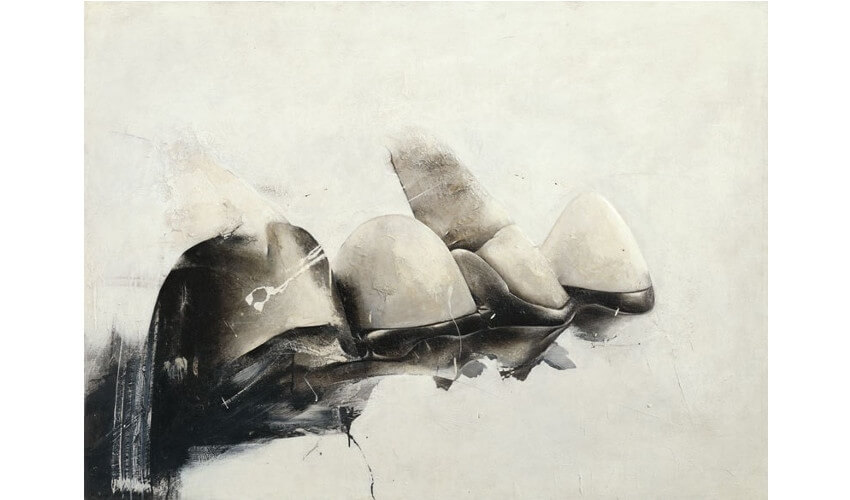 Jay DeFeo - Crescent Bridge I, 1972, Synthetic polymer and mixed media on plywood, 48 × 66 in. (121.9 × 167.6 cm), © Jay DeFeo
Lygia Clark
Brazilian artist Lygia Clark helped establish the Brazilian Constructivist movement. She was also a co-founder of the Neo-Concrete movement, a Brazilian position aimed at reexamining the relationship between art and society.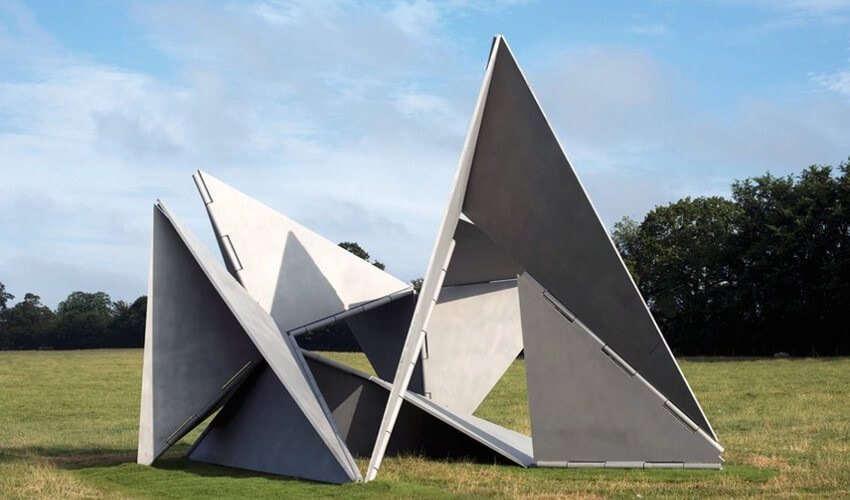 Lygia Clark - public installation at the Henry Moore Foundation in Much Hadham, United Kingdom, © Lygia Clark
Yayoi Kusama
Japanese artist Yayoi Kusama has made a global impact with her multi-disciplinary art practice, which focuses on repeating patterns. She is particularly interested in polka dots.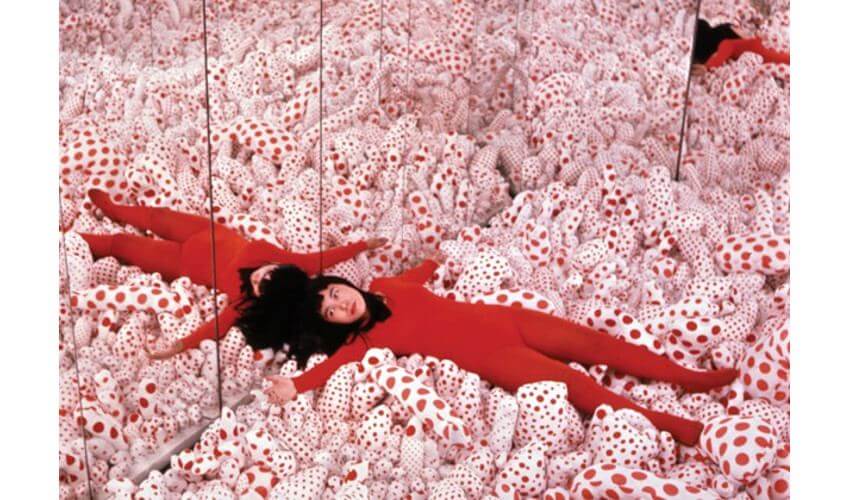 Yayoi Kusama - Infinity Mirror Room, 1965, Installation view, © Yayoi Kusama
Carmen Herrera
Cuban-born New York artist Carmen Herrera is a pioneer of geometric abstraction. Active since the 1950s, Herrera had her first exhibition in 2004, and in 2016 received a retrospective at the Whitney Museum in New York. She still works today at age 101.
Julie Mehretu
The complex paintings of Julie Mehretu could keep a viewer busy looking for hours, but the compositions, Mehretu says, are intended "to be felt as much as read."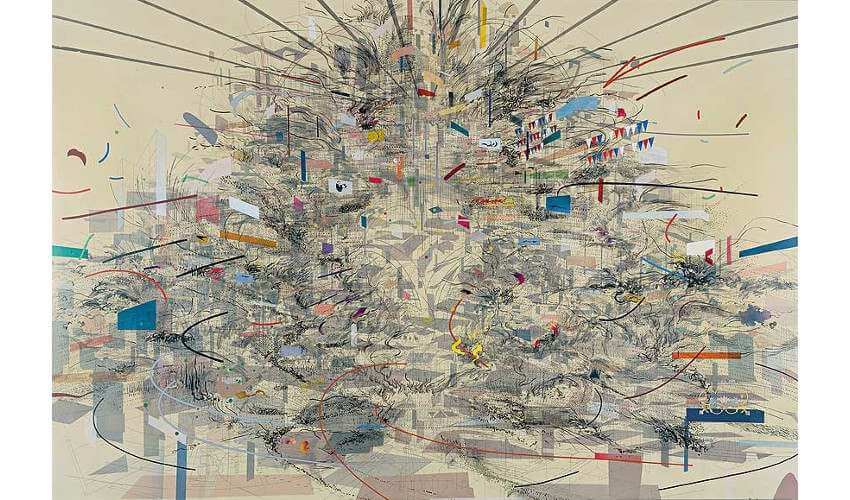 Julie Mehretu - Empirical Construction, Istanbul, 2004, Ink and acrylic on canvas, © Julie Mehretu
Want more? Here are links to explore the work of 50 other influential female abstract artists whose work we admire:
Irene Rice Pereira
Featured image: Louise Nevelson - Cascade (detail), 1964, Wood and paint, 100 1/2 × 109 × 17 1/2 in, 255.3 × 276.9 × 44.5 cm, San Francisco Museum of Modern Art (SFMOMA), San Francisco. © Estate of Louise Nevelson / Artists Rights Society (ARS), New York
All images used for illustrative purposes
By Phillip Barcio