Blog Home
These Dadaist Artists Delved into Abstraction
Aug 16, 2019
Who were the Dadaists? They were a community of writers, performers, visual artists, intellectuals and creatives of all kinds. Unlike many art movements that came before it, Dadaism wasn't defined by a particular visual style or aesthetic approach. It was defined by a common mentality. Dadaist artists shared an intellectual and emotional desire to confront the absurdity of human culture. Dadaism manifested simultaneously in Zurich and New York starting around the year 1915 and soon spread throughout the Western art world. At roughly the same time, pure abstraction was also gaining momentum as a method of expressing human emotion and subconscious universalities. Some Dadaist artists found commonalities in both concepts and used abstraction as a means to pursue their Dadaist goals. In this article, we present some of the most prominent Dadaist artists, and some of them were the pioneers of this movement.
Sophie Taeuber
For the Swiss, the most famous Dadaist artist was Sophie Taeuber. Taeuber was one of the original signers of the Zurich Dada Manifesto, which read in part: "How does one achieve eternal bliss? By saying dada. How does one become famous? By saying dada. … Dada is the world soul, dada is the pawnshop. Dada is the world's best lily-milk soap. … And in questions of aesthetics the key is quality." A wildly creative individual, Taeuber was a painter, a sculptor, a puppeteer, a performer, and a regular at Cabaret Voltaire, the primary gathering place of the Swiss Dadaists. In 1915 she met the German ex-pat Jean Arp, another Dada founder, at an art show. They married in 1922 and collaborated artistically until Taeuber's death in 1943.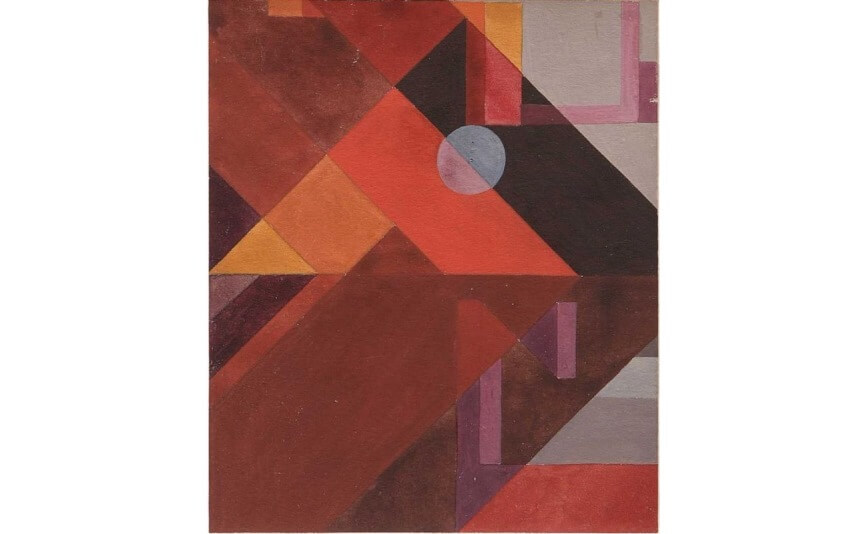 geometric shapes, she created a prolific body of work during Dadaism that has since become recognized as among the earliest and best examples of Constructivism. She profoundly influenced other artists including her close friends, which included Marcel Duchamp, Sonia and Robert Delaunay, Joan Miró and Wassily Kandinsky. In 1995, Taeuber's face was added to the Swiss 50 Franc note. For 21 years she was the only female represented on Swiss paper currency. In 2016 her image was replaced by that of a dandelion.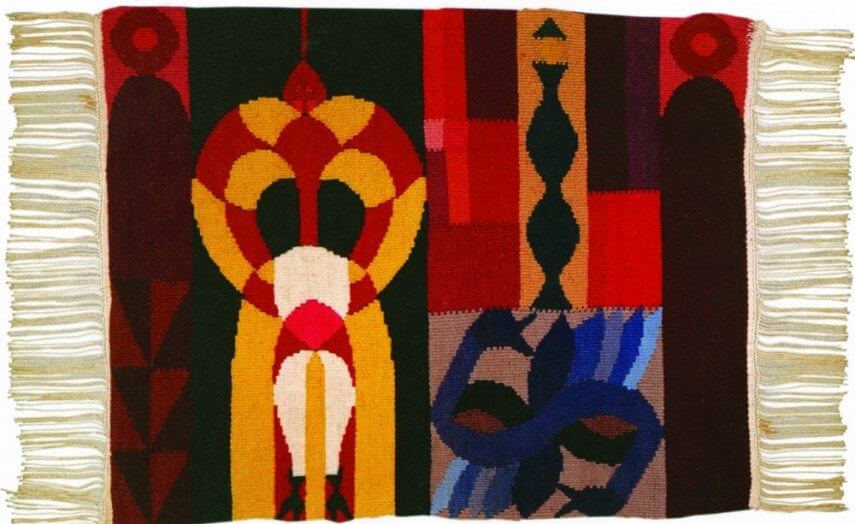 Sophie Taeuber - Untitled, 1918. Weaving, wool. 40 x 50 cm. Fondazione Marguerite Arp, Locarno
Marcel Janco
In the town of Ein Hod, Israel, a section of the Berlin Wall sits in the garden outside of a constructivist cinder block building. This is the Marcel Janco Dada Museum. Marcel Janco was a founding member of the Zurich Dadaists, and was one of its leading abstractionists. Along with Sophie Taeuber and Jean Arp, Marcel is considered to be one of the leading members of the Constructivists.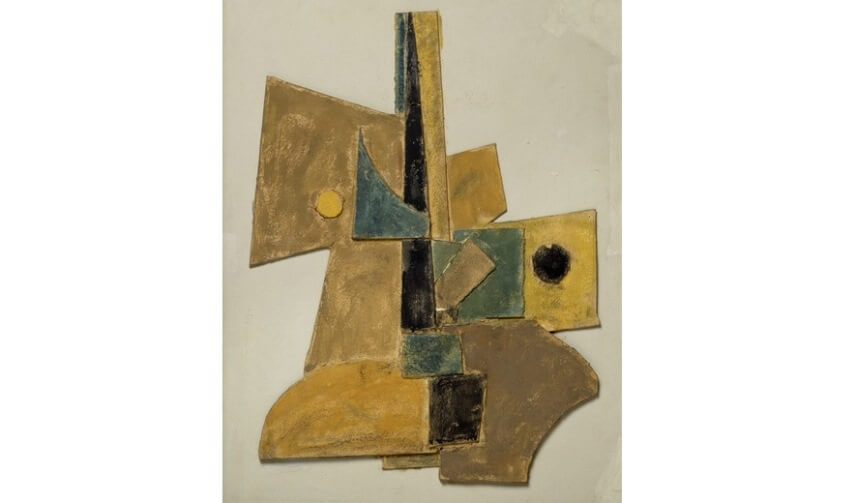 Marcel Janco - Projet pour "Miracle", 1919. Cardboard collage and gouache glued on cardboard. 59 x 42 cm. Centre Pompidou, Paris, France
And Janco was much more than a painter. He was politically active, was a revolutionary intellectual, an architect, and a designer and was a leading cultural progressive. After splitting with the Dadaists in 1919, he went on to influence several generations of Romanians, Israelis, Germans and Swiss. His abstract paintings are what many art lovers most remember him for, but Janco was a multi-disciplinary force in Western society who left a mark far beyond the world of art.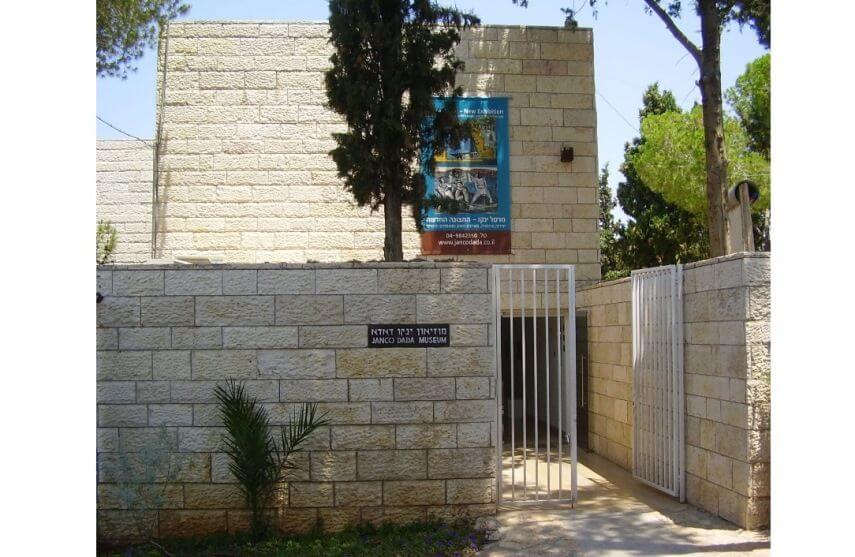 The Janco Dada Museum in Ein Hod, Israel
Kurt Schwitters
As was the case with most Dadaist artists, Kurt Schwitters was profoundly disturbed by the events of World War I. Schwitters was an artist before the war, mostly in the Post-Impressionist style. He was initially excused from being drafted into the German army due to a health condition. Though not involved in the fighting directly, his paintings nonetheless became emotionally darker due to the effect the war was having on him. Late in the war the draft expanded to include even those normally considered unfit to fight, and Schwitters was drafted into service in a machine shop. There, he became interested in machines' metaphoric relationship to human beings.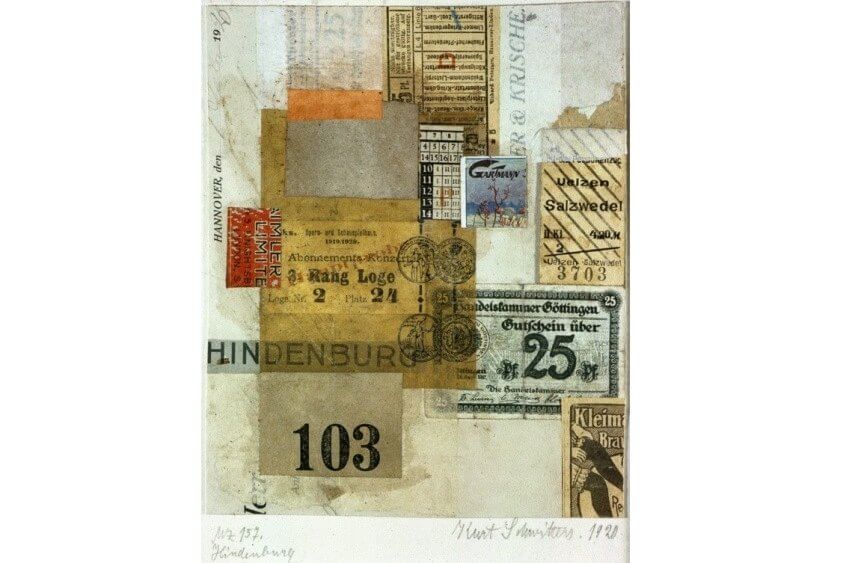 Kurt Schwitters - Hindenburg (Merzzeichnung, 157), 1920. Mixed media collage. 18.4 × 15.2 cm. Munson Williams Proctor Arts Institute, Utica. © ARS, NY
After the war Schwitters began making absurdist collages, which he called "Merz" (abbreviated Mz.) based on a random fragment of text in one of his early pieces. His work caught the attention of the Berlin Dadaists, and Schwitters began a long-term association with many individuals in the group. Unlike many of the German Dadaists, Schwitters had a successful independent gallery career. He was represented by Der Sturm, a major gallery in Berlin, and never fully rejected what the Dadaists perceived to be the Bourgeois world of mainstream art and culture, a point of contention between he and some of his contemporaries. Though he never officially joined the Dadaists, his Merz collages are considered to have been essential to Dada's growth and success.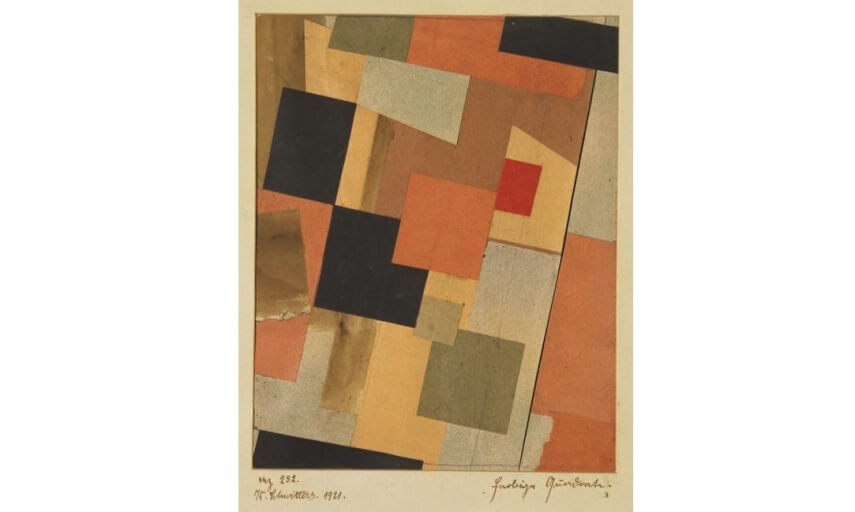 Kurt Schwitters - Mz. 252. Colored Squares, 1921. Cut-and-pasted colored and printed paper with pencil on paper with cardstock border. 27.4 x 21 cm. MoMA Collection © ARS, NY
Jean Arp
The most famous story about Jean Arp is that in 1915 he pretended to be insane in order to avoid being drafted into the German army then fled to Switzerland, which was neutral in the war. Prior to that, Arp had already forged a successful career as an artist, having exhibited with major artists such as Wassily Kandinsky and Henri Matisse as early as 1912. Once arriving in Zurich, Arp became an influential member of the Swiss Dadaists.
Jean Arp - Abstract Composition, 1915. Oil on canvas.
Like most Dadaists, Arp was a multi-disciplinary artist, making collages, paintings, sculptures and other objects and happily blurring the lines between the various mediums. His works tended to focus on strange organic shapes and off-kilter geometric forms, most abstract but a few representational. Along with his wife Sophie Taeuber he has come to be considered a leader in early Constructivism.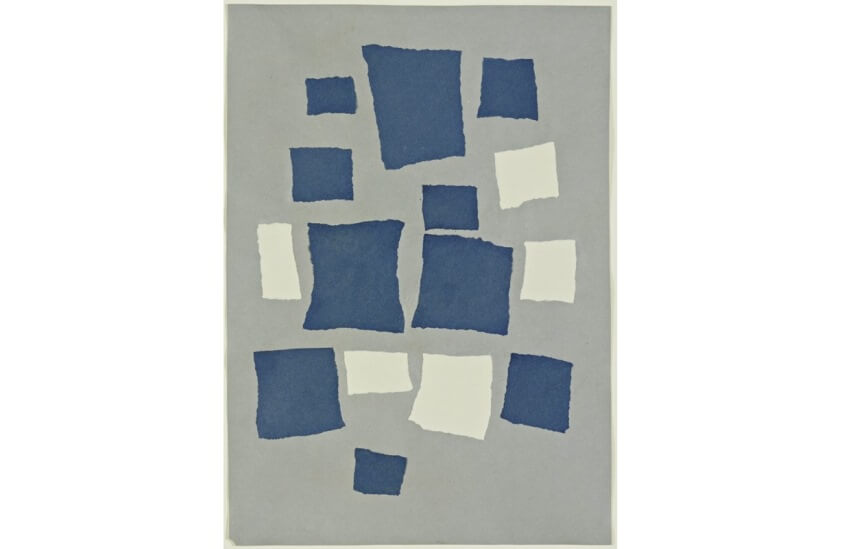 Jean Arp - Collage with Squares Arranged according to the Laws of Chance, 1917. Torn-and-pasted paper and colored paper on colored paper. 48.5 x 34.6 cm.
Featured Image: Sophie Taeuber - Composition in Dense, Polychrome, Quadrangular Spots, 1921. Gouache. 26 x 35 cm.
All images used for illustrative purposes only
By Phillip Barcio