Blog Home
Ten Black and White Abstract Pieces to Add to Your Collection
Jan 28, 2020
From Malevich's pure geometric forms devoid of color to Soulages, the master of noir -- whose retrospective is currently on at the Louvre in celebration of his 100th birthday, abstract art explored the role and significance of color and lack thereof. Below you will find the finest selection of black and white abstract art for sale that accentuates the antagonizing dichotomy of black and white forms, shapes and lines. While the selected artists marvel at a great variety of techniques which are only to be matched by the same great variety of mediums, they are utterly committed in their adherence to the suspension of colors and gravely reduced palette.
Each of the artists below explores through different mediums the epistemological depths of black and white abstraction grappling with its intensity and expressive potential. Black and white stand not only in stark contrast to the realm of colors but black and white ontologically contrast each other as seen in natural phenomena such as day and night. Many, therefore, consider black and white abstract art, the most expressive and compelling, but also most enigmatic and contemplative.
Fieroza Doorsen - Untitled (Id. 1294)
Untitled (Id. 1294) simultaneously embodies tensions and harmonies arising from the seemingly colliding dichotomy of structure and intuition. It transcends in its most unique way contradictions between the organic and geometric, the systemic and random. Doorsen's work relies on its inherent and visually inscribed aesthetics while nurturing a multitude of perspectives and evoking contemplation. The self-explanatory narrative of this gouache and pencil piece is evaporating as its patterns are dissolved in the sheer ephemerality. Doorsen is an English abstract artist with a unique interest in patterns and colored forms.
Fieroza Doorsen - Untitled (Id. 1294), 2017. Gouache and pencil on paper. 26.5 x 19 cm.
Tommaso Fattovich - Veils
Celebrated for his Abstract Punk style, Fattovich disruptively expresses his most primordial sentiments by viscerally responding to the colors, layers, lines, and shapes. His deep dive into the subliminal allows him to plays with the composition until the work itself resurrects as finished and complete. Veils exemplifies in its purest form Fattovich's embrace of the Surrealist strategy of automatism thus creating raw and pristine work that emanates decay and desolation. He explores to the greatest extent the decaying urban surrounding as its (dis)appearing fragments are becoming the centerpieces of his work. Fattovich is an Italian artist, born in Milan who lives and works in Delray Beach, Florida.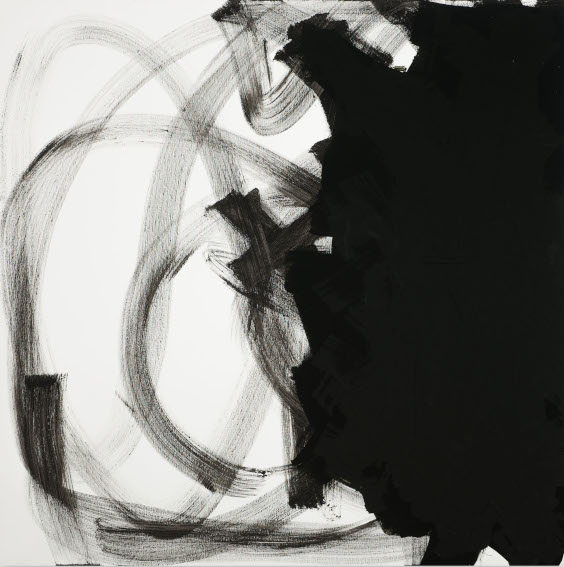 Tommaso Fattovich - Veils, 2018. Mixed media on canvas. 137 x 137 cm.
Jean Feinberg - Untitled - OL1.96
Feinberg's inexhaustible versatility of the techniques and mediums creates an expansive oeuvre that includes painting, paper collage, and installation while applying paint, gesso, canvas and salvaged wood. This piece of oil, fabric, and string on linen epitomizes the bare geometric abstraction that devoid of color discernably confronts the material and space. By lacking objective reference points Untitled - OL1.96 invites and lures viewers into a contemplative journey that implodes into emotions and self-reflection. Feinberg is an American abstract painter who lives and works in New York where she also teaches drawing and painting at the Fashion Institute of Technology.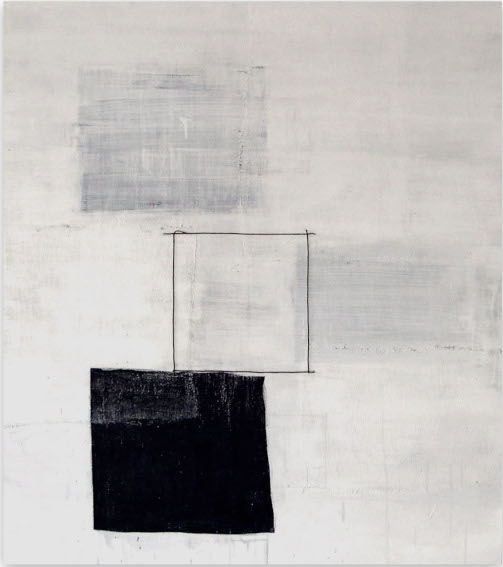 Jean Feinberg - Untitled - OL1.96, 1996. Oil, fabric and string on linen. 121.92 x 109.22 cm.
Seb Janiak - Gravity liquid 83 (Large)
Gravity liquid 83 (Large) profoundly embeds Janiak's own metaphysical assertion that a form cannot exist without an environment and that visible forms are dependent on the conditions that allow these forms to exist. To visually contest his metaphysical assertion, Janik opted to streamline his focus to gravity as a hidden force that shapes our universe. In this series of photographs, he explores the transformative power gravitation has on liquids and gasses. He applied the photographic process to freeze the form, but as the environment is ever-transforming, so too is this process. Janiak is a French video and music producer, but also globally celebrated for his contribution to contemporary analog photography.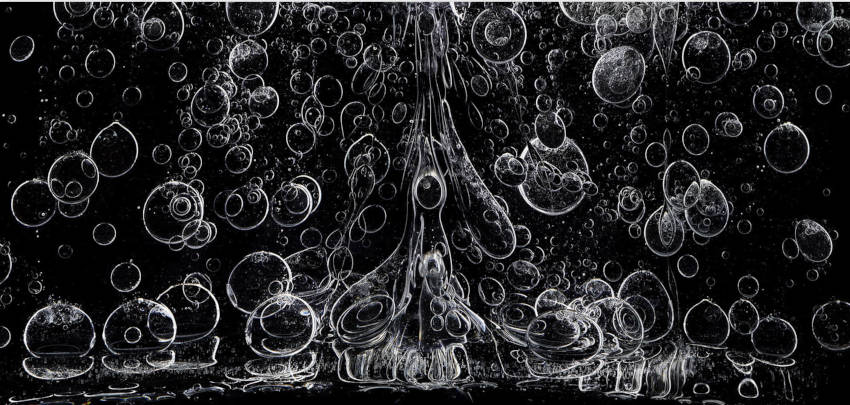 Seb Janiak - Gravity liquid 83 (Large), 2015. Chromogenic print. 105 x 221 cm.
Kyong Lee - Situated Somewhere 11
Though Lee is celebrated for her excessive use of color as her primary visual language, in Situated Somewhere 11, her poetic explorations were deliberately restricted by a black and white form. In this series of nuanced emotional variations, she delves into her own emotional experiences revealed in coaction with her physical surroundings. In her work, Lee tries to capture the flow of time and the layering of experiences as she cogitates about the memory and vision of the past that is distorted by the passing of time. Lee is an accomplished Korean abstract artist whose work can be found at the Seoul Museum of Art and the National Museum of Contemporary Art.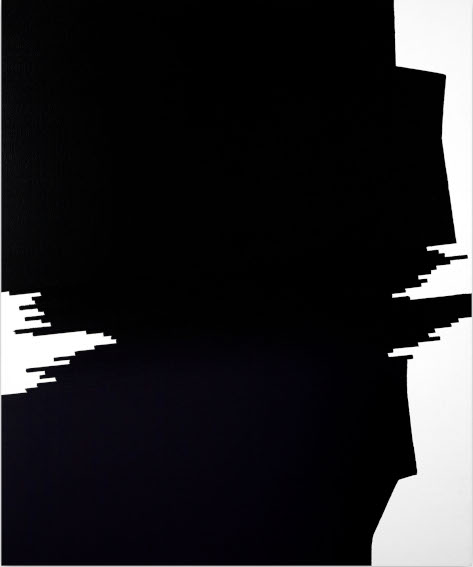 Kyong Lee - Situated Somewhere 11, 2019. Acrylic on canvas. 72.7 x 60.6 cm.
Dana Gordon - Line and Structure 11
Line and Structure 11 belongs to Gordon's earlier work where he re-explores paining by means of its most fundamental components using mark-making and line. By using acrylic on a hand-made Indian paper, he pursues a gradual development of marks into lines, and later into shapes and pictures. Sometimes Gordon leans more to bare linearity, other times to cluster of marks and delineated shapes thus expressing human nature and experience in its wholeness. Gordon is an American multidisciplinary artist, who has written about art, designed sets for opera and dance, made avant-garde films, as well as paintings.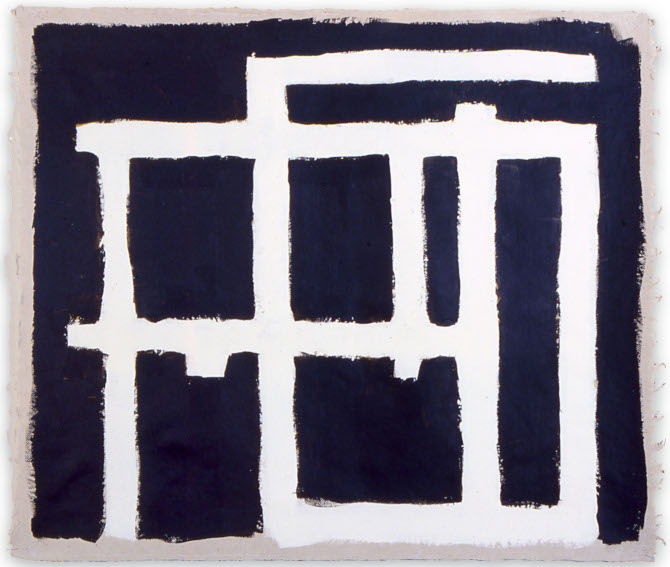 Dana Gordon - Line and Structure 11, 1978. Acrylic on handmade Indian paper. 61 x 76.2 cm.
Margaret Neill - Receiver 1
Well-versed in a great variety of techniques, in Receiver 1 Neill go for black ink on paper to create fluid and unsettling geometric formations that embody many of the characteristics of Lyrical Abstraction. Her intuitive and non-representational approach results in a lyrical and eloquent expression that relies on the intersection of the multilayered forms and richly worked surfaces that illustrate the fluidity of time. Neill is a New Yorker celebrated for her use of singular strokes and large areas of color.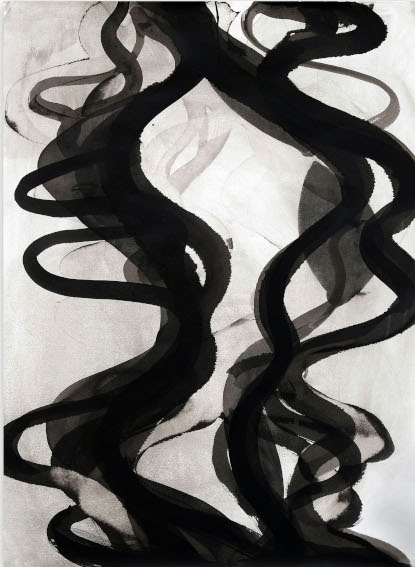 Margaret Neill - Receiver 1, 2018. Ink on paper. 74.9 x 55.9 cm.
Jaanika Peerna - Maelstrom Series 67
Peerna is known for her use of bodily movements to simulate natural forces such as wind, falling water or gravity inscribing the raw and primordial impulses on sheets of Mylar attached to a board. With a number of pencils in each hand, she executes a single, fluid, whole-body gesture mimicking the motion of natural phenomena. In the Maelstrom Series, one of the most emblematic and acclaimed of Peerna's work, she applies her usual approach to create a spontaneous, black upon translucent white piece that is an instantaneous record of a singular natural event. Peerna is an Estonian-born artist whose work encompasses drawing, video, installations, and performances. She lives and works in New York, Berlin and Tallinn.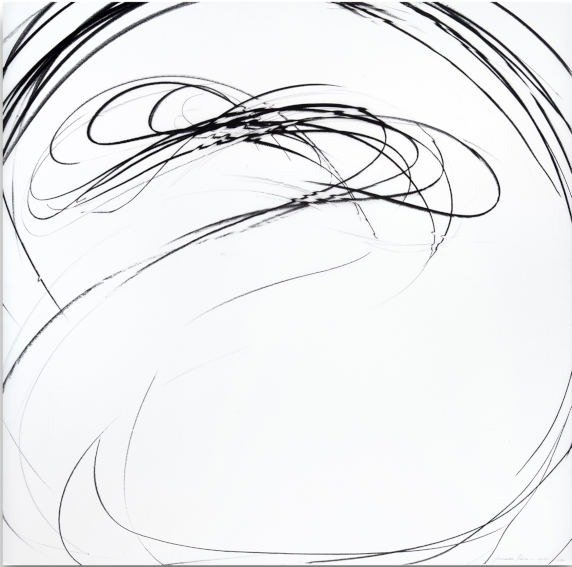 Jaanika Peerna - Maelstrom Series 67, 2015. Pigment pencil on Mylar. 91.5 x 91.5 cm.
Tenesh Webber - Shift
Webber explores with great attentiveness the intersection of photography and sculpture. Her creative process begins with a sculptural object which is shot with a large-format view camera. The negatives are, then, printed in various sizes, on mat surface paper that resembles charcoal on watercolor paper. Shift is a rhythmic and intuitive demonstration of her efforts to scrutinize perceptions of negative and positive space, movement and stillness and light as a trace of both space and movement. Webber is a Canadian abstract photographer whose work explores and challenges conventions of traditional black and white photography. She lives in Jersey City, New Jersey and works in Bushwick, Brooklyn.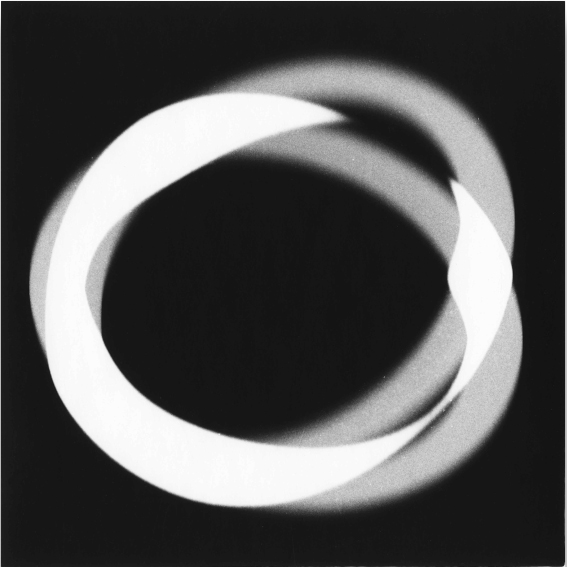 Tenesh Webber - Shift, 2004. Black and white photograph. 20.5 x 20.5 cm.
Arvid Boecker - #1192
Boecker's very recent #1192 is an unfolding progression of his previous work where his creative momentum builds from one composition to the next. The utter comprehension of his work requires the constant comparison of his works. Boecker unleashes his creative process by penciling in his composition, after which he slowly builds his paints up adding and partially removing layers of color. In #1192, a viewer is absorbed in the depth and echoes of erosion of contrasting black and white that communicate a bittersweet emotional feeling that time is passing. Boecker is a German abstract painter who lives and works in Heidelberg, Germany.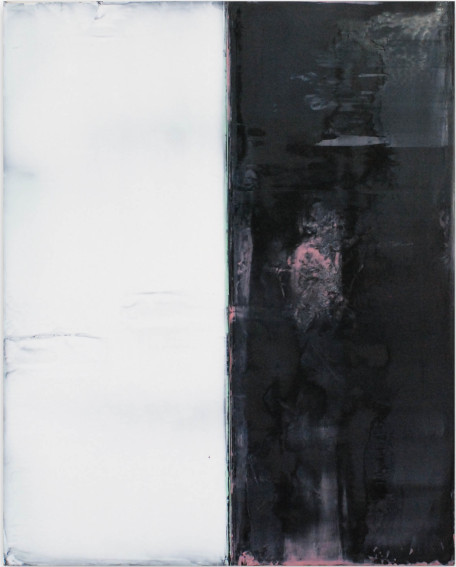 Arvid Boecker - #1192, 2019. Oil on canvas. 50 x 40 x 5.5 cm.
Featured image: Fieroza Doorsen - Untitled (Id. 1294), installation view.
By Jovana Vuković