Blog Home
4 Documentaries and 1 Movie on Abstract Art and Artists You Can Watch Now
Apr 1, 2020
Are you desperate for fresh viewing options to make COVID-19 self-isolation more tolerable? Instead of putting sit-coms on auto-play or sitting in front of the news all night, why not watch some of the hundreds of great abstract art films and abstract art documentaries that are available to stream right now? As everyone from Rumi to Edward FitzGerald to Abraham Lincoln pointed out, this too shall pass. We might as well fill our minds with as much beauty and culture as possible, so we can be better prepared to face whatever future awaits. Here are some of our favorite abstract art movies, along with information on how they can be streamed.
The Rules Of Abstraction With Matthew Collings
In this light-hearted documentary, that originally aired on BBC4 in 2014, host Matthew Collings offers a primer for people who struggle to understand abstract art. Collings, who is an abstract artist himself, takes us into the studios of several living abstract artists, and also goes back through history to look at the ideas and work of some of the most influential abstract artists of the past. Along the way, Collings seems to be attempting to demystify the world of abstract art, but as might be expected, he frequently ends up adding new layers of mystery instead. Nonetheless, he addresses in a personable and friendly way many common misunderstandings about abstraction. He also comes at the subject in a personal way, so even if you feel you already have a nice understanding of the topic, you are sure to hear some unique insights that expand your perception. As Collings points out in the film: when it comes to abstract art, perception is everything. Available to stream in multiple parts on YouTube.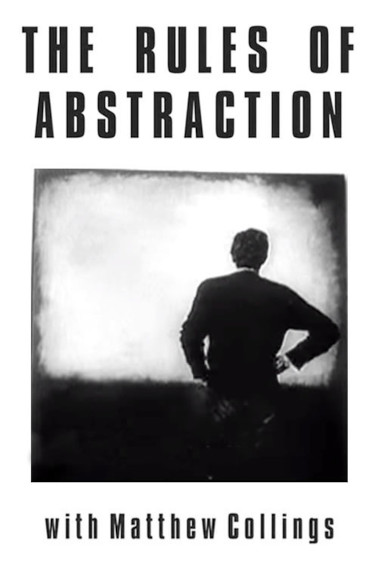 The Rules of Abstraction with Matthew Collings, 2014, by Graham Strong.
Brice Marden
This brief artist profile, shot on 16mm film nearly half a century ago, offers an unfiltered, personal look at Brice Marden when he was a young artist on the verge of becoming a star. The 20-minute documentary begins with footage of Marden shot in the late 1960s, just around the time of his first ever solo show, then moves forward several years as the artist prepares for his first museum exhibition, a 1975 retrospective at the Guggenheim. Too often, we go down rabbit holes trying to over-explain abstract art. This piece goes the opposite direction, showing the heartfelt simplicity that guides Marden in his work. He discusses the architecture and light in the various places he lives, such as Greece and New York City, noting how their differences affect the structure of his compositions. We also hear him talk openly about his relationship to art history, especially the masterworks of the past—a great chance to hear an influential abstract artist use personal insights to place abstraction in an intellectual, aesthetic and historical context. Available on Amazon, free to Prime members.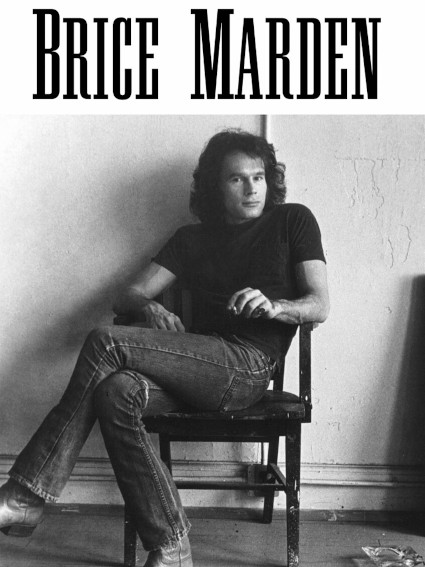 Brice Marden, 1970, by Edgar Howard, Theodore Haimes.
Gerhard Richter: Painting
Among the many wonderful exhibitions we are missing due to the spread of COVID-19 is Gerhard Richter: Painting After All, the monumental Richter retrospective The Met Breuer opened just days before New York City completely shut down. Richter turned 88 this year, and is considered the most influential living painter in Germany. This was to be his first US exhibition in a generation. It is still up in the air whether The Met will re-open or extend the exhibition, which is currently scheduled to close in July. Though it might pale in comparison, at least we have the documentary Gerhard Richter: Painting to tide us over. This intimate portrait of Richter was filmed in 2009. The artist allowed a film crew to shadow him over the course of the spring and summer, while he created a series of large-scale abstract paintings. The film opens with a flashback to Richter as a young artist, in which he brashly states, "To talk about painting is not only difficult, but perhaps pointless, too. You can only express in words what words are capable of expressing. Painting has nothing to do with that." Yet, as this documentary demonstrates, Richter has quite a lot to say about his field. Available to stream on iTunes and AppleTV.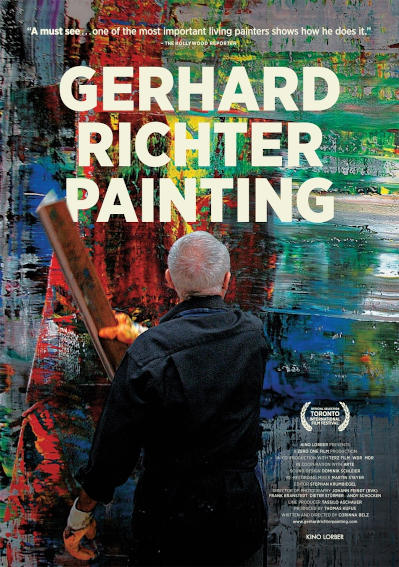 Gerhard Richter Painting, 2011, by Corinna Belz.
Rothko: Pictures Must Be Miraculous
There have been a couple fascinating portrayals of Mark Rothko produced lately, including the wonderful stage production Red—a fictional account of the indomitable Color Field artist as he worked on his famous Seagram Murals. The documentary Rothko: Pictures Must Be Miraculous, produced by PBS as part of the American Masters series, offers a more historical glimpse of the painter, combining archival footage with interviews from his children, curators and historians. Most enjoyable are the segments which feature dramatic readings from the diary of Rothko, which reveal the tortured intellect and total commitment to perfection that pushed him in his quest to make truly transcendental art. Available on Amazon, iTunes, or if you're a PBS supporting member you can stream it for free.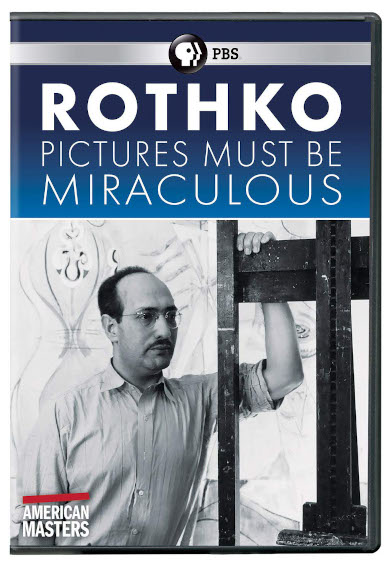 Rothko: Pictures Must Be Miraculous, 2019, by Eric Slade.
Pollock
This 20-year old feature film about one of the most influential abstract artists of all time still feels fresh and insightful. It features Ed Harris as the infamous Jackson Pollock, and Marcia Gay Harden as his wife, the artist Lee Krasner. The film starts out in grubby, post-World War II New York City, where Pollock, Krasner and several of their contemporaries, such as William Baziotes and Franz Kline, are portrayed as frustrated artists struggling to even feed themselves. As Pollock begrudgingly curses Picasso for doing it all, and wonders what, if anything, is worth doing anymore, he arrives at a breakthrough: a Surrealist-inspired, all-over technique, covering the canvas in gestural, splattered and dripped layers of paint. The film shows Pollock as he was reported to have truly been: frequently drunk and belligerent, dismissive towards the talent of his brilliant wife, philandering, and yet tirelessly driven to create something new. Available to stream on Amazon.
Featured image: Pollock, 2000, by Ed Harris.
All images used for illustrative purposes only
By Phillip Barcio